As Personal Stylists, our number one job is making our clients look and feel their best!! Not only are we paying close attention to fashion and fit, but we have to make sure our clients are dressed age appropriate! In some cases, it's not the piece itself, but the way it's styled and worn.
One of our favorite pieces during the holiday season has to be the sequined top! But how do we make it wearable for every day, you ask? We bring you, Style for Every Age: The Sequined Top!
30's:
Pairing the top with a great distressed skinny denim and leather jacket gives the glitzy top some edge and keeps it young and fresh.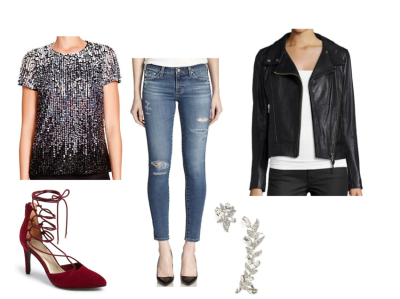 40's
We swapped the denim for a leather pant beauty; sleek, yet still hip, and we paired them with a boyfriend blazer and chunky ankle bootie. Leaving the outfit very polished, but fresh.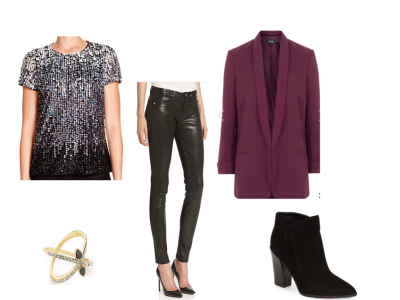 50's
To add an ere of sophistication for that woman in her fifties, we paired the top with a black pencil skirt, knee-high boot, and cape. Tres chic!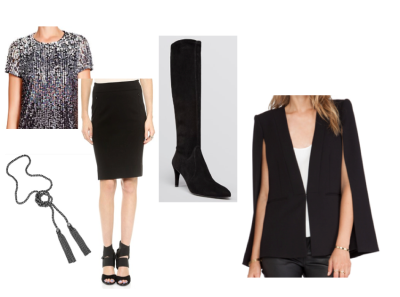 For more style tips or to learn more about our Wardrobe Consulting, Personal Shopping, and Outfitting services, visit https://www.wardrobetherapyllc.com, or email the stylists directly at Christyw@wardrobetherapyllc.com, or Elizabeth@wardrobetherapyllc.com.
Keep Making Every Day A Runway!