Our jobs are doing exactly this;  maximizing the pieces that you own, so that the pieces can be worn in a variety of ways. Taking the look from Day (work or play) to Night (dinner or cocktails). And so often it's as easy as finding the key trend that you're wanting to showcase and making it work casually and not so-casually.  It's a formula that we love to figure out and make the best version of each look!
The Floral Dress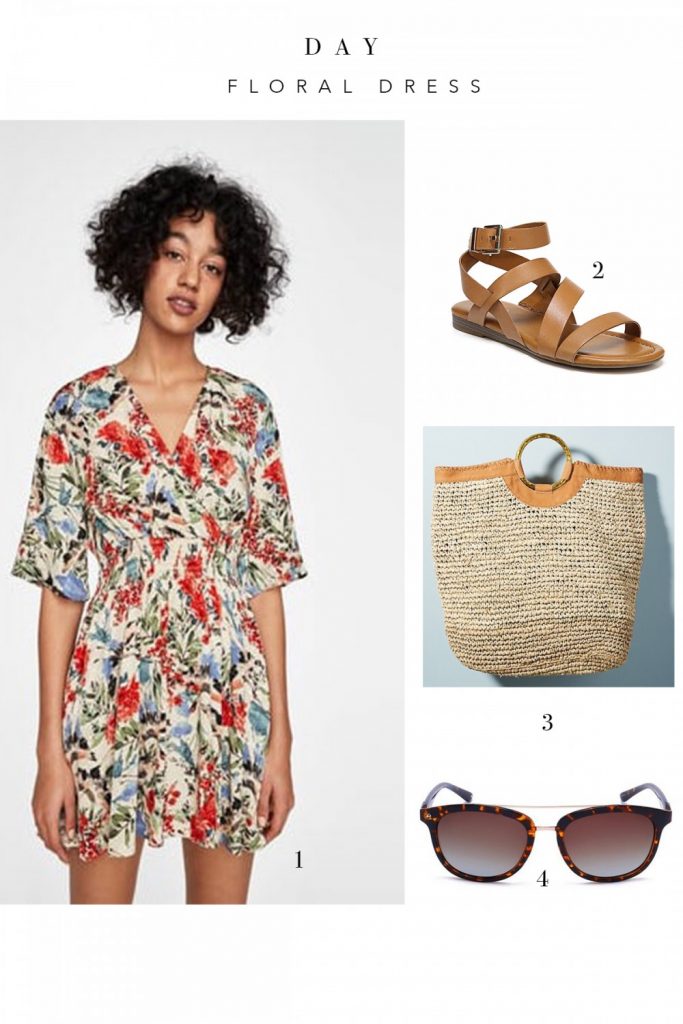 We adore this floral dress from Zara. It's an easy shape for so many different body types. And it's one that is easy to take from day to night. For weekend runaround (or a stay at home momma), an easy sandal from Franco Sarto and the casual accessories (think straw) can make this look so tres chic! To take this look into evening, style with this white ankle bootie from Gap (the wood heel is perfect!) The key is to layer delicate necklaces with a classic black blazer. So chic. Add a clutch and voila!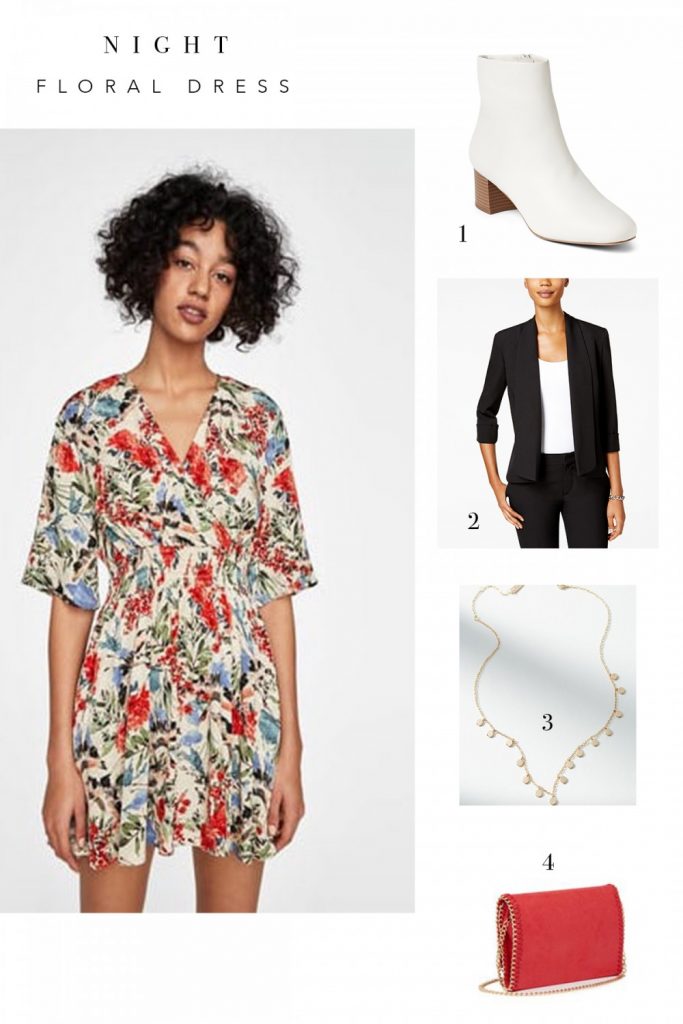 The Midi Skirt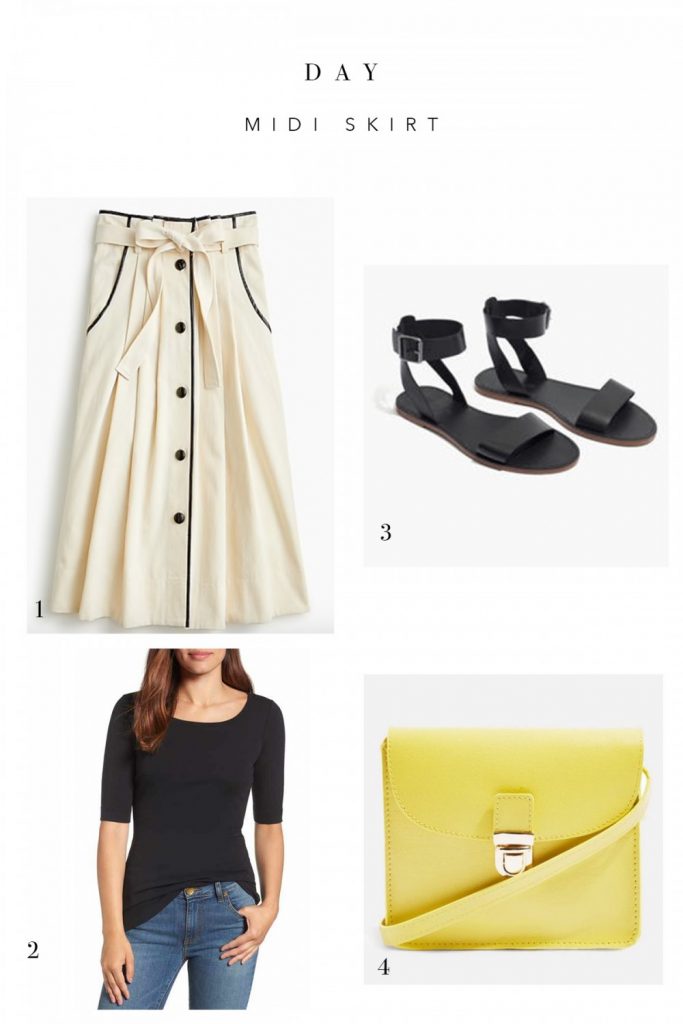 The Midi skirt can be found at just about every store this season, from budget prices to couture. With the variety, it allows for one to feel like they are seeing this silhouette EVERYWHERE. We love a good knit tucked into this fabulous skirt from JCrew. And for evening.. who can't get down with this fabulous Fendi bag and off shoulder blouse? So classy. So elegant. Perfect for a summer event.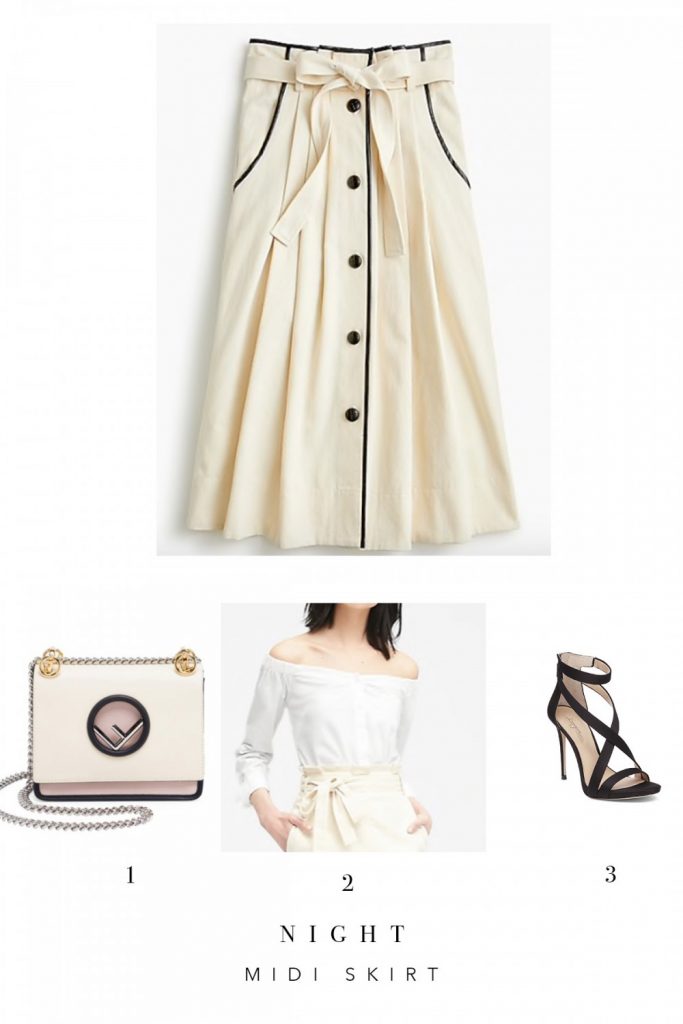 The Statement Sleeve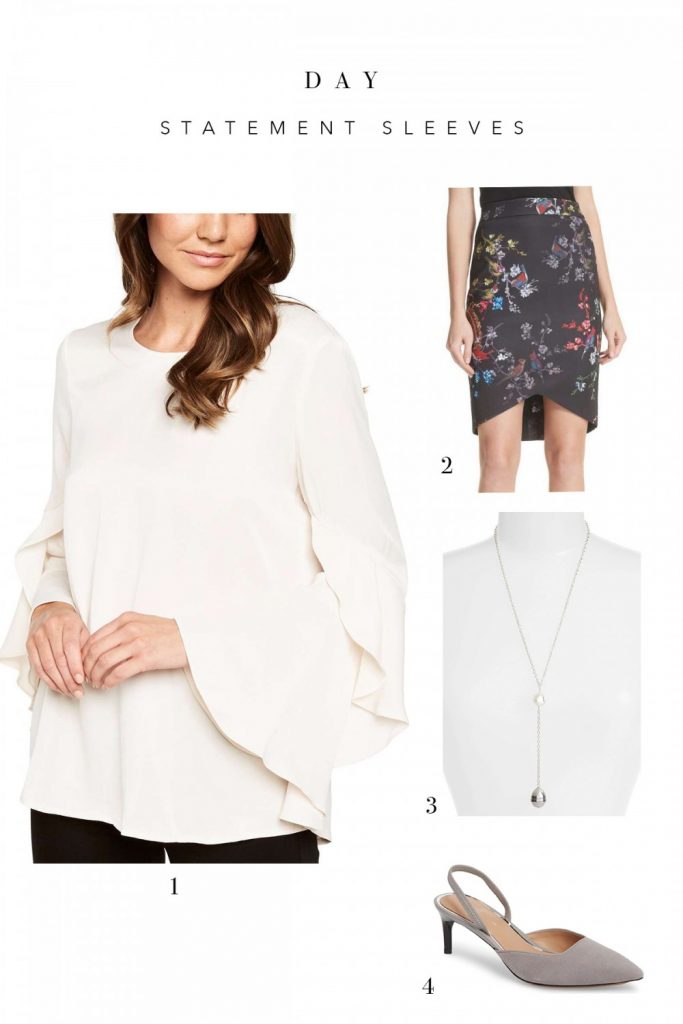 1.Bardot Bell Sleeve Top | 2. Ted Baker Pencil Skirt | 3. Simmon Sebbag Necklace  4. Linea Paolo Slingback 
Statement sleeves are always a good idea! It goes without saying, but wearing a top with extra detail in the sleeves is a sure fire way to make a bold, but stylish STATEMENT. To transition your bell sleeve top from day to night, we suggest going with more of a flowy fabric. This allows you to have that touch of femininity you need for your work look and that sweet romantical vibe you might want for a quick dinner after work with your person! For work, tuck your top into your skirt. We love this one from Ted Baker that has a little touch of uniqueness. To pull your look together for the office, add a pair of statement earrings and a simple slingback pump.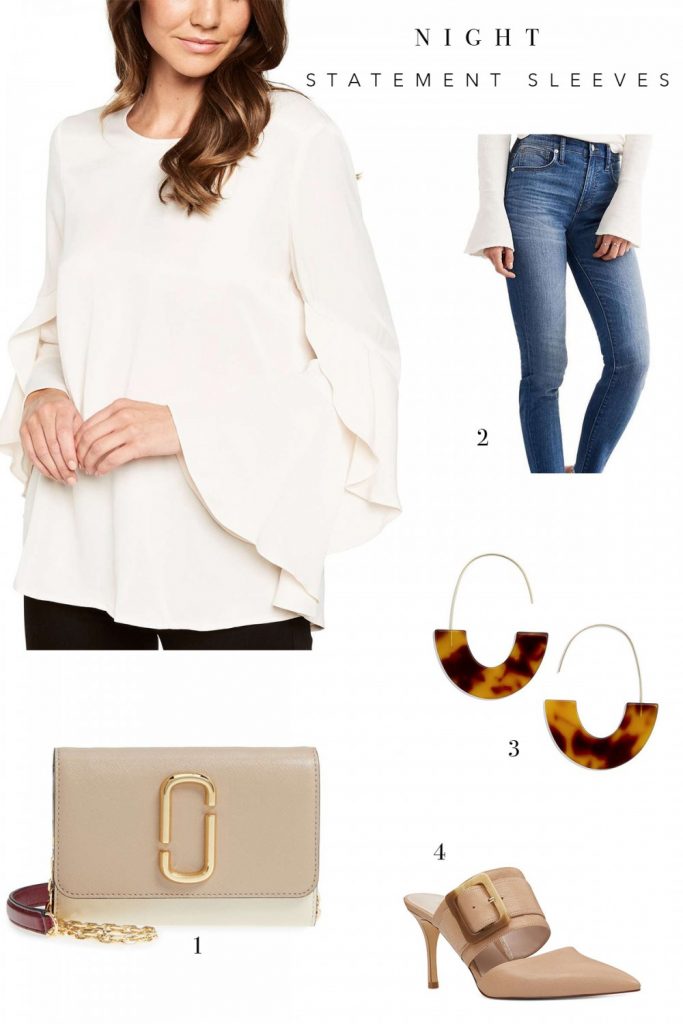 To transition to night, swap your skirt for denim! These tulip hem jeans are a nice way to get this flowy statement top a touch of edginess. Again, you are going to want to tuck (half or full, depending on your personal style). And to truly make this outfit feel right for the evening, swap your work pump for a fun mule!
Summer looks are in full effect! Contact us for consulting, personal shopping and outfitting! To learn more about our Personal Shopping, Wardrobe Consulting, and Outfitting Services, visit us here:  
https://www.wardrobetherapyllc.com