Camel is having a major moment and we at Wardrobe Therapy are eating it up!  We can't wait to share with you our updated ways to add this timeless color to your fall wardrobe!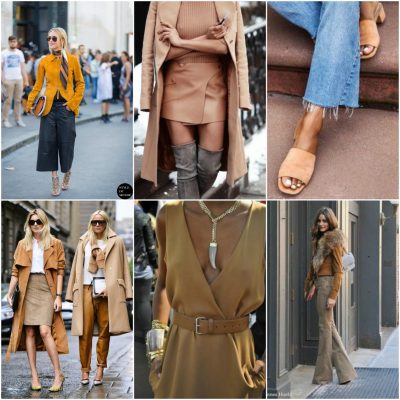 For our Classic Lady:
Layer. Layer. Layer.  Mix various tones and textures of camel.   Think suede, leather, knits, wool, cotton, patent.  Anchor with black and white.  And voila, see how fresh it looks?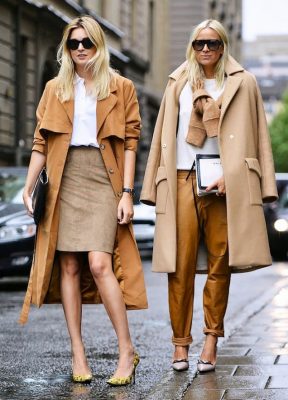 Love the look? Find here: 
the perfect white shirt   =  Ann Taylor
Camel Leather Pant = Leal
Camel Trench = Ladybird
Camel Overcoat = Zara Handmade Coat
For our Boho Woman:
Throw on a classic boho silhouette (flares) and add some fur to mix it up a little this fall.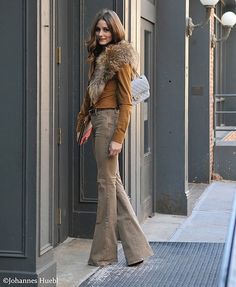 Love the look? Find here: 
Camel Top = The Fifth top at Ladybird
Fur Stole = Rowe
Frame Denim Bellbottom  =  Neiman Marcus
Grey Shoulder Bag = Zara Crossbody Bag
For our Fashion Leader (Avant Garde):
Combine clean lined, camel basics (coat and sweater)  + with a sculptural, interesting piece
(skirt) + sleek boots and suddenly you are rocking a chic camel situation.

Love the look? Find here: 
Sweater = Banana Republic 
Coat = Nordstrom
Skirt = Intermix Skirt
Boots = Saks
Want any help getting your camel on? Our stylists are ready to assist with all your fall needs.
For more styling tips and to learn about our Wardrobe Consulting, Personal Shopping, and Outfitting Services, visit https://www.wardrobetherapyllc.com
We're Social! Follow along for the latest on our team, our work, and our inspirations! Instagram Facebook