It's out! and what a fabulous issue this Capital Style is! Our favorite fashion boutiques are featured…and you can see (and read about!) the faces behind the names! Also, we have a FULL PAGE ad, that we are so proud of! It features the newest members of our team!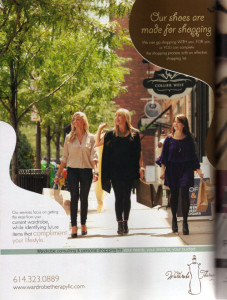 Also, the  Top 10 Essentials that every man should have in his closet (found on pages 102-103) was chosen by us.  We're already working on the pulls for the Holiday shoot that's only a few weeks away.  Holiday Fashions=Haute Fashions!
By the way, have you received all the September Issue's of your favorite magazines? We're still reading through them all… but we're loving Fall!!
Keep Making Everyday a Runway!