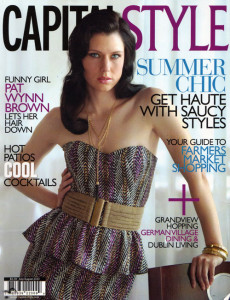 By now all of our fashionistas have probably received their July 2010 Capital Style Summer Issue!  Thank you for all the feedback… we're already moving on to the next fashion section (for men this time!) this week!
If you don't receive this magazine, we're one step ahead of you… and we're including the pictures of this fashion shoot that took place at Miranova in downtown Columbus.  But there are many other fabulous sections in this magazine, as well!
Make Everyday a Runway!