Ah, Springtime! The sun is shining and the birds are chirping..oh wait, it snowed just last week. Ah, Springtime in Ohio, where it snows, rains, hails, and spurts rays of sunshine and rainbows in the span of just several hours 😉
Okay, Midwest weather pattern jokes aside, the time has come (we swear!) to focus our attention to the task at hand: Spring Closet Cleaning! Simple enough, right?! We know, this job is not always as easy as it sounds! But do not fear because your Wardrobe Stylists are here to guide you through the process. Read on to learn some tricks to organizing your wardrobe to bring ease to your morning routine so you can focus on the more important matters: how fabulous you're going to look!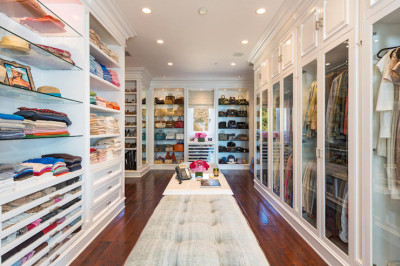 Organization:
Arrange your clothing by:
a.  STYLE (tops, pants, dresses, etc.)
b.  FABRICATION (cotton, silk, knit, etc.)
c.  COLOR
This will bring order to your wardrobe and help you get dressed methodically and effortlessly.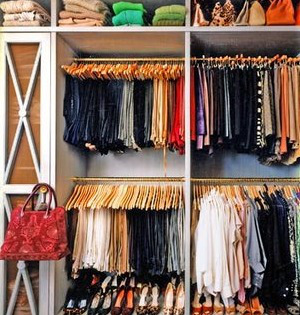 2. Use baskets for organizing accessories, purses, scarves, hats, and belts.
3. Invest in moth repellent, ideally made of cedar. Don't use mothballs, which are toxic and have a distinct odor.
4. Heavy garments, as well as cashmere sweaters should be folded rather than hung with acid-neutral tissue paper to prevent creases.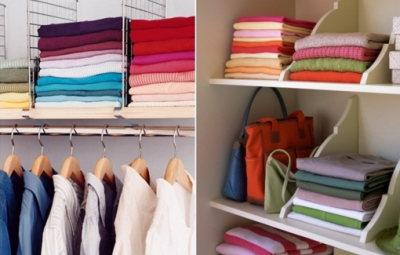 5. ALWAYS remove dry cleaning bags! The moisture from the bags can collect mold and mildew.
6. Avoid wire hangers–they do hideous things to shoulders. Instead, use wide, shaped plastic, wood, or our favorite, velvet hangers.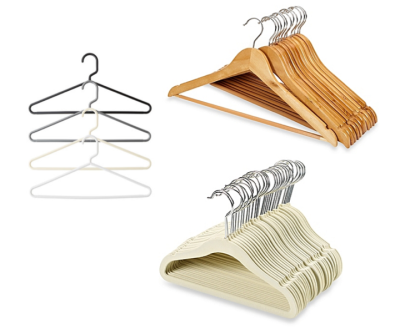 7. Donate items that you no longer wear to rid your closet of extra clutter. We love organization such as Dress for Success and My Brother's Closet .
Storage:
As we change our closets from season to season, here are some tips to keep your clothing lasting while being stored away until next Fall:
Launder or dry-clean everything before packing them away for next season to avoid any stains that may set before you next wear your clothes. Stains become a food source for carpet beetles and moths. Also avoid starching clothes before putting them away. The starch not only feeds bugs but it weakens the fabric and in a humid environment, can lead to a permanent stain.
Storage must be cool, dark, and dry because fabric is delicate and changes with temp and humidity. Garages, attics, and unfinished basements should be avoided. Instead, choose an underutilized closet or chest of drawers, or storage containers that fit under beds.
Rotate your shoes by season. Whether you keep them in the wardrobe and move them to a separate area, its best to only see the shoes you're wearing right now.
Happy Spring, Happy Organizing, and Keep Making Every Day a Runway!
To learn about our Wardrobe Consulting, Personal Shopping, and Outfitting Services, visit https://www.wardrobetherapyllc.com
We're Social! Follow along for the latest on our team, our work, and our inspirations! Instagram Facebook