Years of experience
working in the wardrobes
of our lovely clients has given us a keen appreciation for the beauty of the organized closet. That's where
NEAT Method
 comes in. The go-to resource for getting one's spaces in tip-top shape,  NEAT Method is a an ingenious home organizing service that has a national presence, including Columbus, headed up by the fabulous Julia Purdy. Since Wardrobe Therapy and wardrobe organization go together like blush and gray, we naturally love any chance we get to partner with NEAT Method. We're thrilled that Julia was so kind as to share her top five tips for a clutter-free closet. Check out her professional advice, and be sure to check out NEAT Method's website and social channels, listed at the end of the post!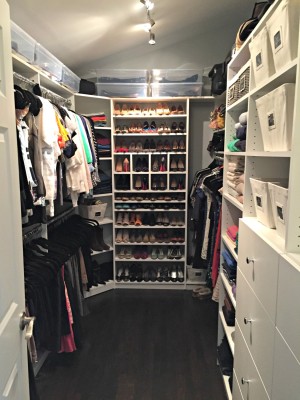 1. Purge, donate, repeat!
There's been a lot of buzz lately about the "capsule wardrobe." Remember this
article
 about the woman who decided to wear the same thing to work every day? It's clear that many are craving minimalism and organization in their lives so they can thrive in this age of increasing demands on diminishing time. Our number one tip to creating a lean closet is to purge regularly. Your closet is valuable real estate and should be filled only with the the pieces you wear and love – think quality over quantity! Set aside time at least seasonally to go through your wardrobe and be brutally honest. Have you worn it this year? Do you love it? Would you buy it again right now? If the answer is no, then put it in the purge pile and don't look back! Consider having a bin, basket or bag set up somewhere in your closet where you can toss unwanted items throughout the year as you find them. Pick your favorite organization to donate items and it's a win-win! One of my personal faves for donating work appropriate attire and handbags is
Dress For Success
.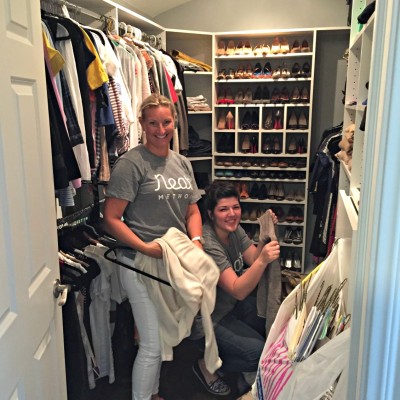 2. Visibility is key.
Our main goal when organizing a closet is to make everything visible. When you can see everything you own in a glance, it saves valuable time and money, as you are less likely to buy duplicate items. Suddenly, putting together an outfit is a cinch. No more digging through piles to find your favorite pink shirt. You know exactly where it is – it's with all of the other pink shirts of course because your closet is meticulously color coded.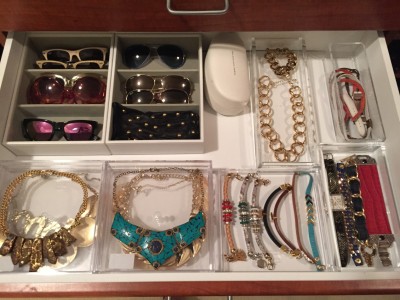 3. ROY G BIV.
Which brings us to tip number 3 – color coding. It may seem unnecessary, but trust us on this one. It really makes a huge difference. Not only is it aesthetically pleasing, it also helps save time and money. When you can see you own 10 black t-shirts, you will be less likely to purchase the 11th. We follow the rainbow method, which is whites, followed by roy g biv, greys, browns and finally blacks.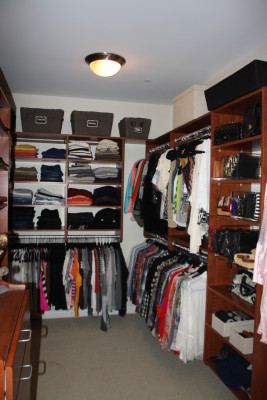 4. More bang for your buck!
There are lots of minimal product investments that make a maximum impact in your closet. If you do only one thing to improve your closet, you must do this – switch to matching hangers. Don't think you have to spend a ton of money on those fancy wooden hangers either – in fact, we advise against it. Our favorite product by far is the velvet slimline hanger to save you valuable space and $$ – you can get a box of 35 from Costco for $9.99! Labeled bins and baskets and drawer organizer inserts are also great adds that are relatively inexpensive and can take your closet to the next level of organized bliss.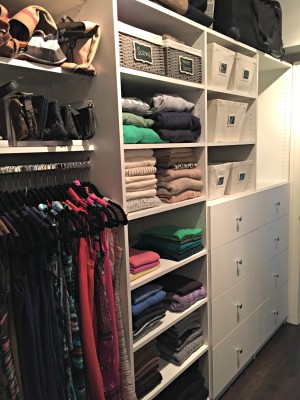 5. When it comes to accessories, the same rules apply.
We want everything to be visible and separated. No one has time for digging through piles of earrings trying to find a matching pair or wads of tangled necklaces. While velvet lined jewelry trays seem luxurious, we love clear acrylic divided trays like
these
 –  they allow everything to be seen easily and look great with any decor.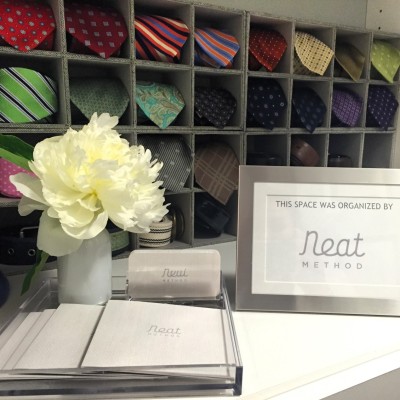 ​When you give your space that boutique feel and all of your items are displayed beautifully, it becomes much more fun and easy to "shop" your closet​ and put together a killer look in a flash (hence the relationship with Wardrobe Therapy!)