Happy Holiday week, friends, family, and fashionistas! Whether your plans are to travel to be with loved ones, you're enjoying a local evening out, or you're staying home nice and cozy, we want to be sure you are dressed to impress…and by that we mean, look as good as you feel 🙂
Monochromatic Athleisure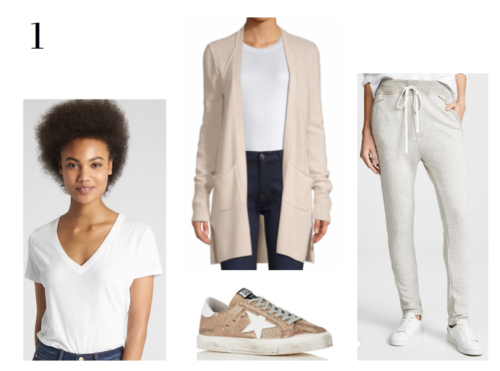 Hosting Thanksgiving dinner? This look is perfect for a casual night in… without sacrificing comfort for chicness. Sweatpants+turkey=Heaven.
Dinner Party Casual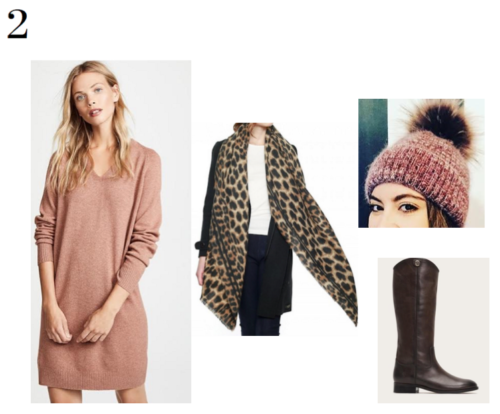 For those heading to a family member's or friend's house this turkey day, we love this effortless ensemble. This sweater dress exudes comfort, is flattering, and goes perfectly paired with one of our favorite prints of the season–leopard! Add a sleek boot and pom hat and you're festivity-ready!
On-the-Town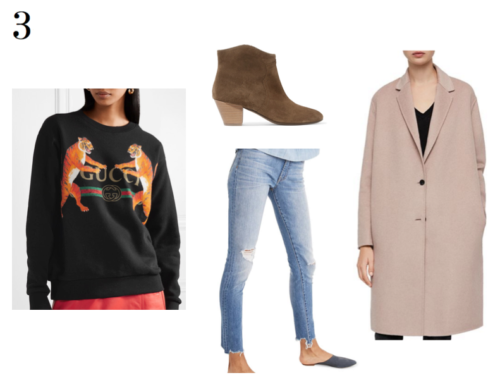 Look chic, feel cozy in a Gucci (or Levi's, Hilfiger, Champion, and Nike) sweatshirt. Add ripped denim, a bootie, and topcoat to pull your look together. Strong, casual, chic.
Cool Casual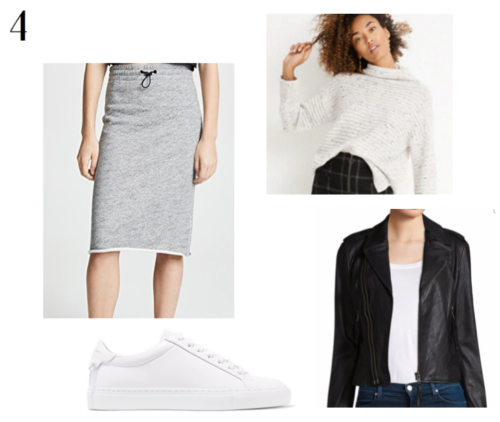 A great look for out and about, or staying home! We paired a turtleneck sweater with a sweat skirt and topped it with a leather jacket for effortlessly cool/sporty chic.
We are so thankful for our clients and readers like you. Safe travels, enjoy your family and friends, and happy feasting! And remember, Holiday Giftcards are HERE! We're here to help you with of your holiday needs! To learn more about our Personal Shopping, Wardrobe Consulting, and Outfitting Services, visit us here:  https://www.wardrobetherapyllc.com/giftcards