If you're anything like our team, you are also baffled that Memorial Weekend is already upon us! Seems time flies when you're getting through these rainy Spring days one parka at a time! We wanted to make sure our clients, friends, and the like are well-equipped on the course (and at the clubhouse nearby) to handle this year's Memorial Tournament festivities. So happy Tourney-ing, and we'll see you on the runway–er, golf course 😉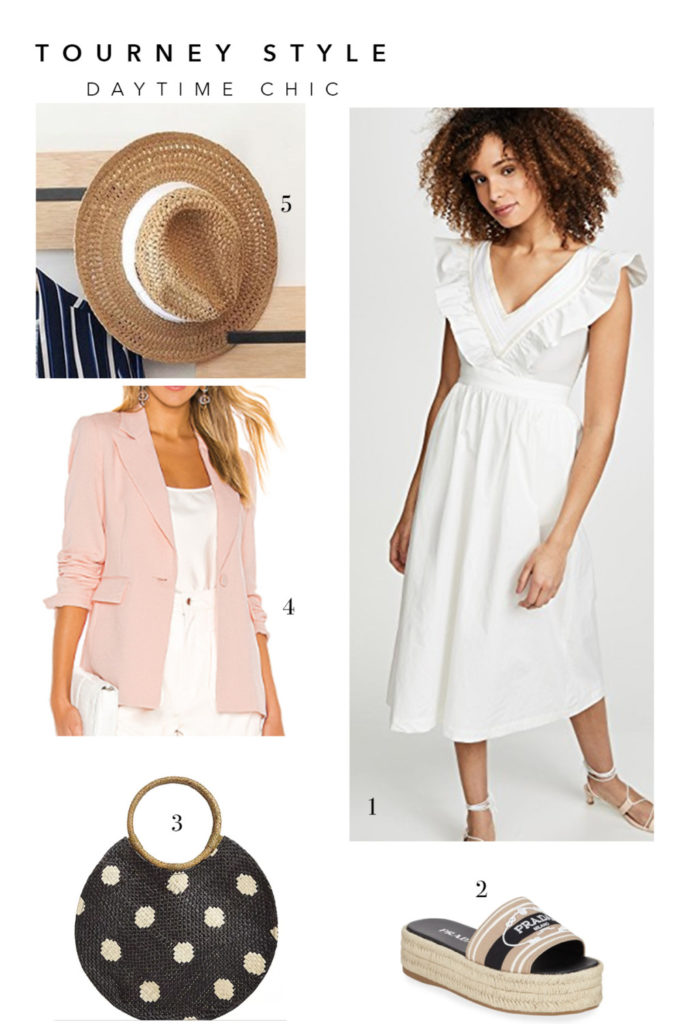 We love a good sporting event, but let's be honest…sometimes it's all about the social aspect! If you're not planning to hit the green, but would rather hang indoors this is the outfit for you! Chic summer dress, fitted blazer (you're inside, so what if it rains!), fabulous espadrille mules, classic polka dot printed bag, and the hat…because, well, you are still at the Memorial Tournament!! This look is chic, sophisticated, fem, and sporty all wrapped up in one!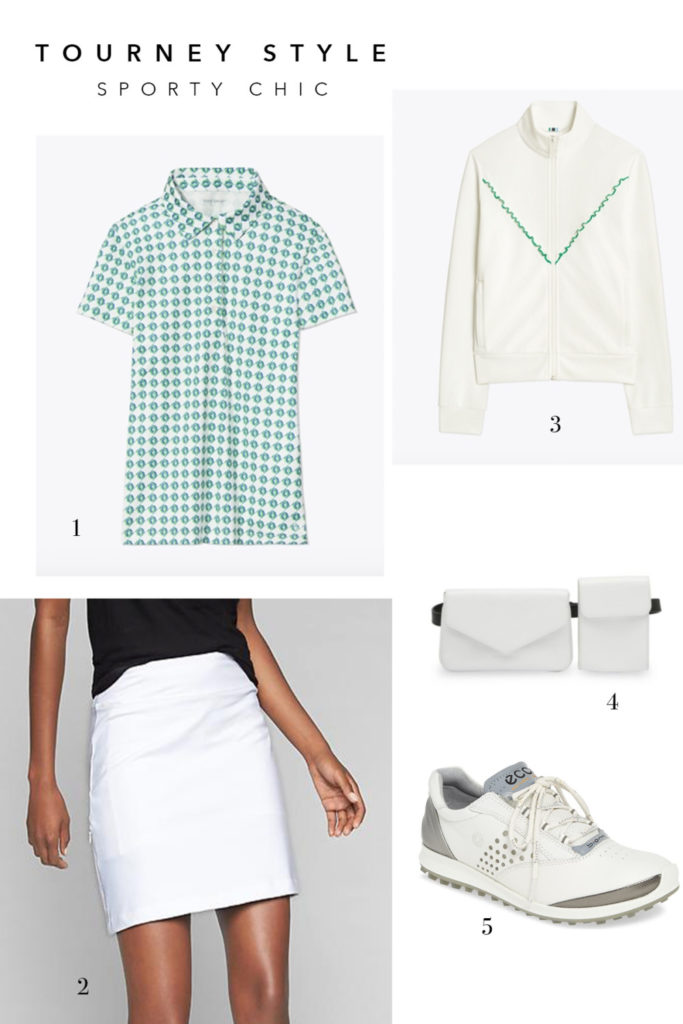 When walking the course and following your favorite golfer… one must be comfortable, but look good too! This outfit fits that bill for us. The skirt is a skort (built in shorts) that makes the piece practical, but so chic. We love it with a few pieces from
Tory Burch Sport
. So incredibly polished, the perfect amount of layers for this tourney where the weather can change so quick!! If it's hot, simply style the jacket over your shoulders or around your waist! Happy Walking!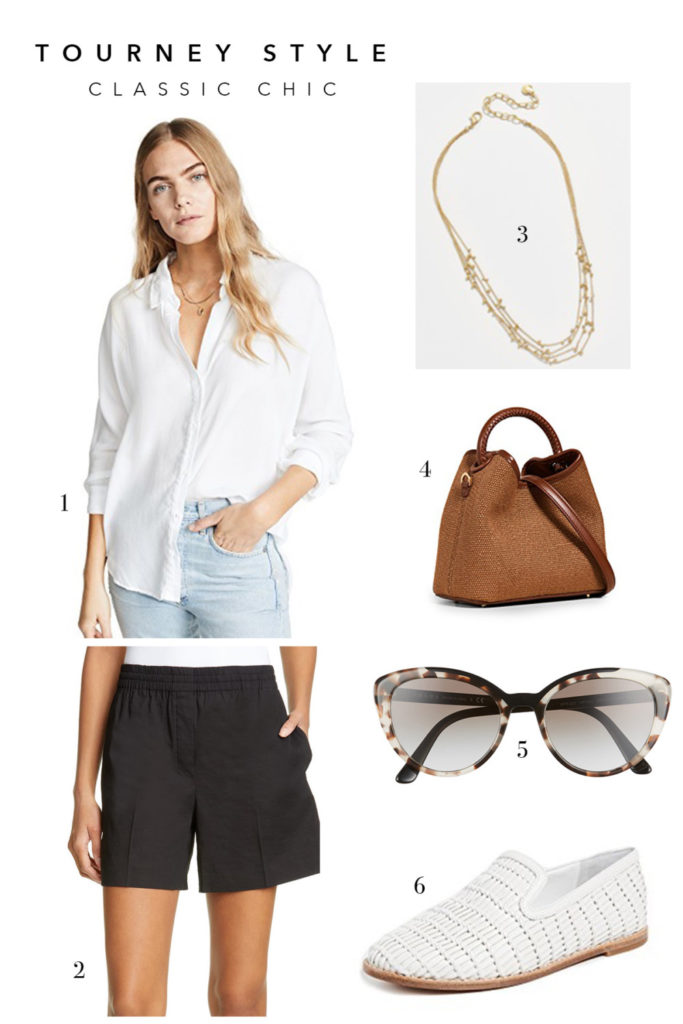 Classic chic and golf go hand in hand. There's just something about crisp whites that screams Memorial Tourney. If you're gal who's floating from the green to indoors, this laidback classic look is definitely for you. A linen-like button down that is a tad oversized (so it's nice and breathable) paired with a black pull- on short (and yes, to tucking that shirt into the shorts). We highly encourage cuffing those sleeves and scrunching at the elbow and perhaps a subtle popped collar for a dose of Americana flare. To complete this look, it's going to come down to the accessories…delicate necklaces, feminine sunglasses, a woven shoe, and handbag will do the trick!
Fore! Spring consulting, personal shopping and outfitting is here! To learn more about our Personal Shopping, Wardrobe Consulting, and Outfitting services, visit us here:  
https://www.wardrobetherapyllc.com