We're putting on our weekend best and getting ready to celebrate! Whether you honor Passover, Easter, or this weekend for you is simply about enjoying nature and the beauty of Spring, we hope you'll be inspired by our team's looks and have fun getting a little dressy yourself!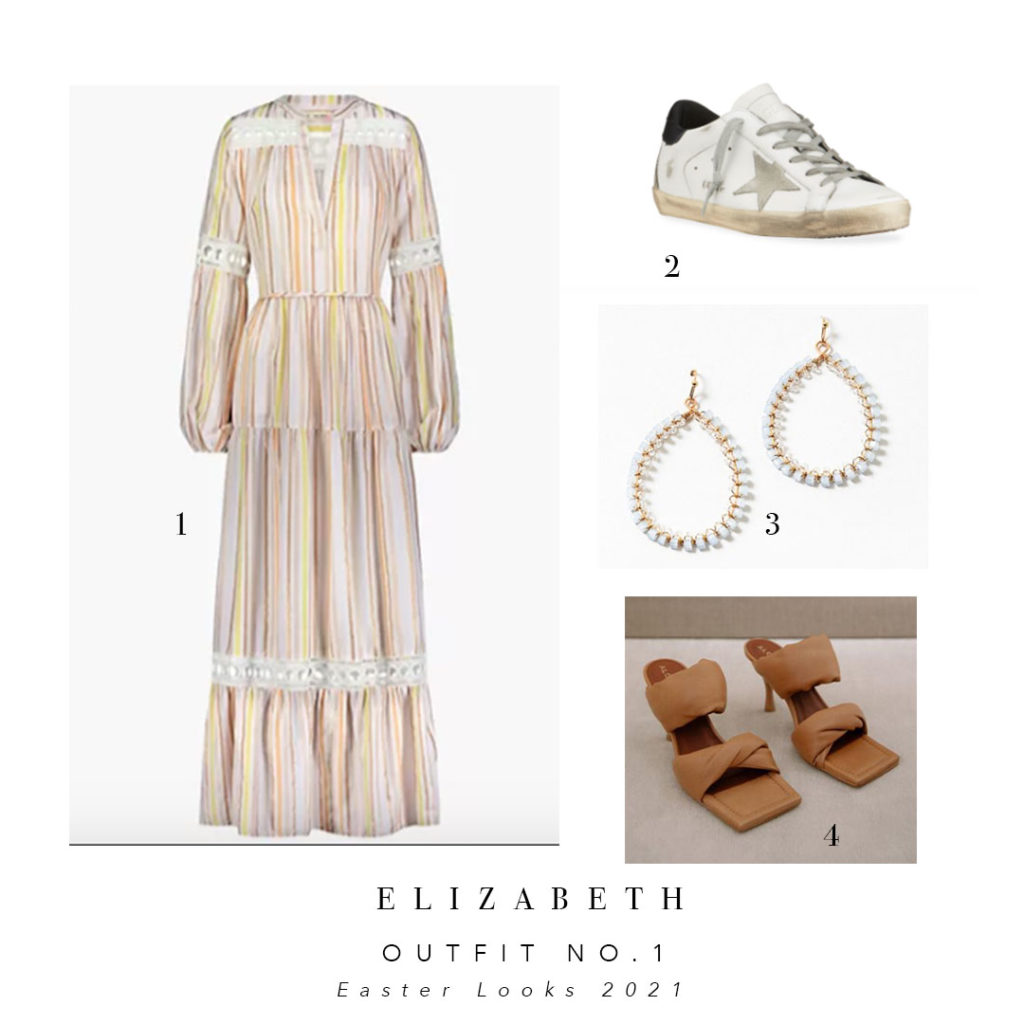 This holiday weekend our family is celebrating Easter! We are looking forward to an in-person church service with my family and then an outdoor dinner with extended family! I'm thankful that the sunshine is coming, and that a dress can be worn! Shoes for church and then a shoe swap for an outdoor hunt will occur!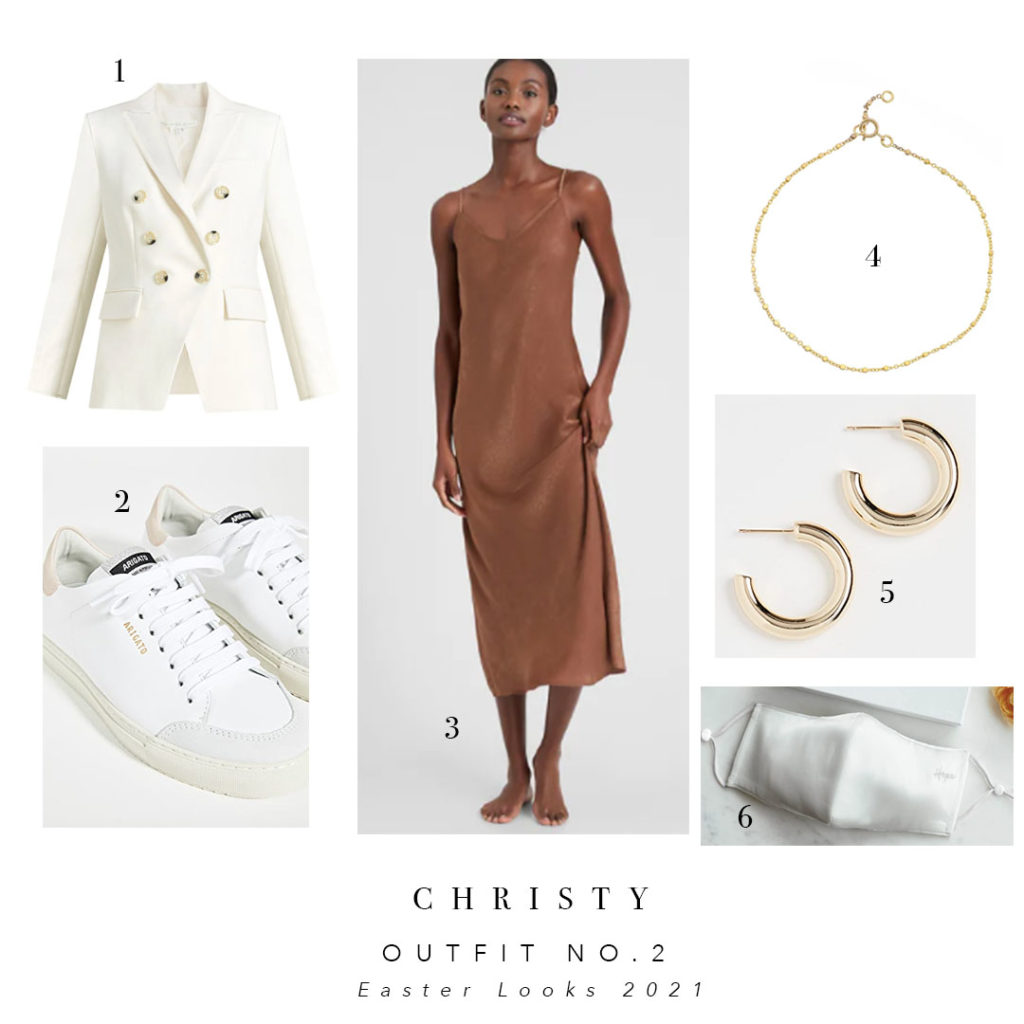 Clean, minimal, and neutral is the name of the game for me this holiday weekend. My family and I plan to attend church on Sunday am, followed by brunch at home and an Easter egg hunt for my 2 girls. I want to feel chic but remain practical. A simple slip dress topped with a sleek white blazer + sneaks will do the trick! Gold jewelry and the right mask for the finishing touches…and maybe several hand wipes in sight to save me from little chocolate-covered fingers;)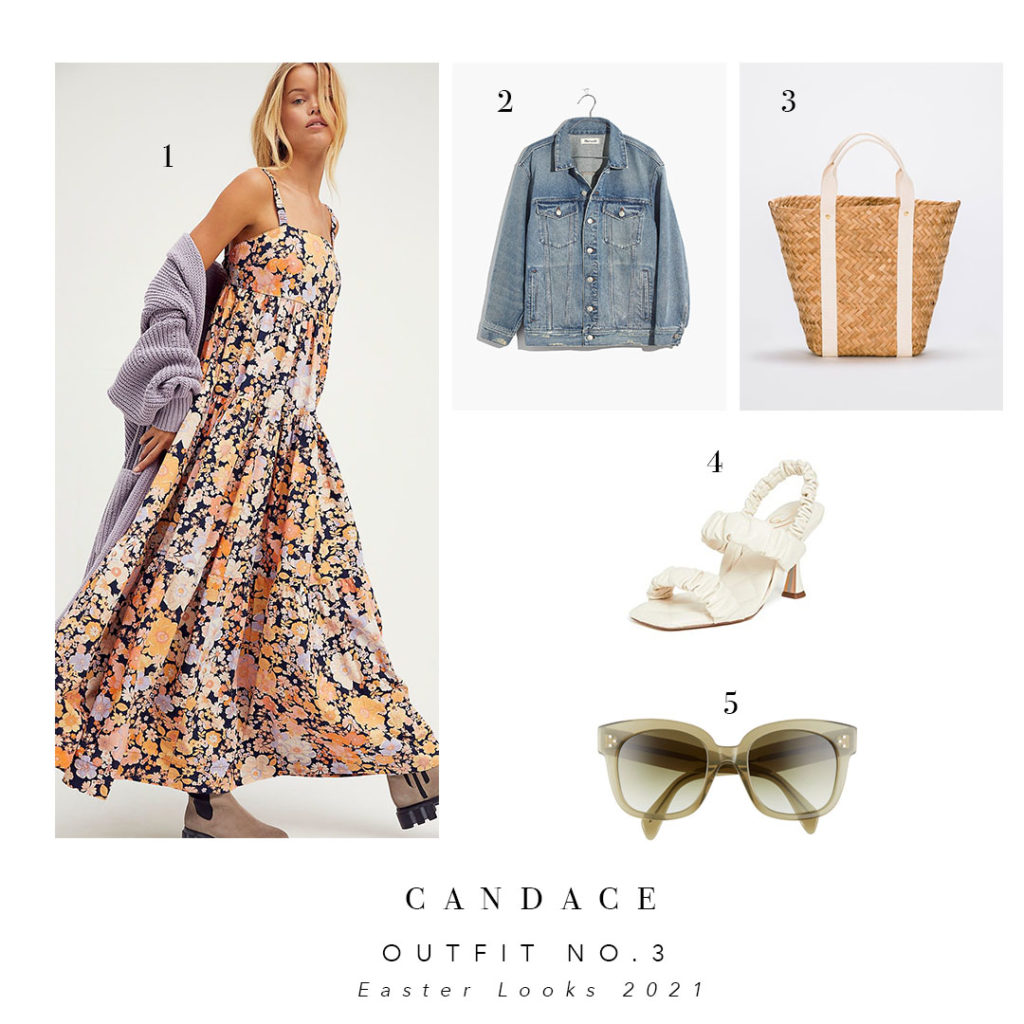 One of the things I love most about Easter is that it is an intimate holiday for Jason and myself, just the two of us! We will head to church, as we do every Sunday and will follow up with brunch at one of our favorites, Third and Hollywood or Lindeys! From there, we'll scoot home for some afternoon lounging, puppy walks with Roosevelt and some seasonal tasty treats I pre-ordered from Fox In The Snow!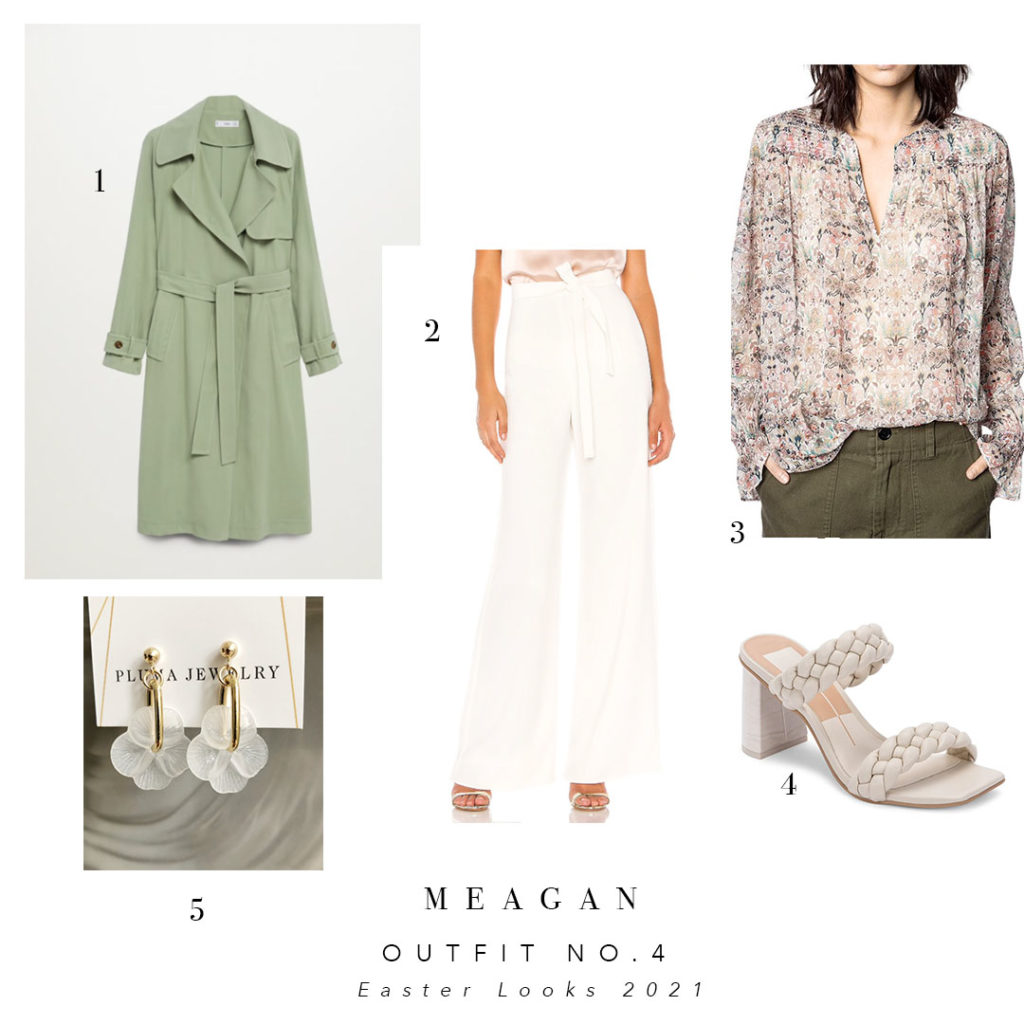 For Easter, we'll return to our tradition of attending church and then having my family over to our house for a big holiday brunch. This feels like the true beginning of Spring for me, so I love going for bright and light. But the weather is often cool, so I'll reach for a pant with a pretty floral top, pastel trench coat and square-toe sandal.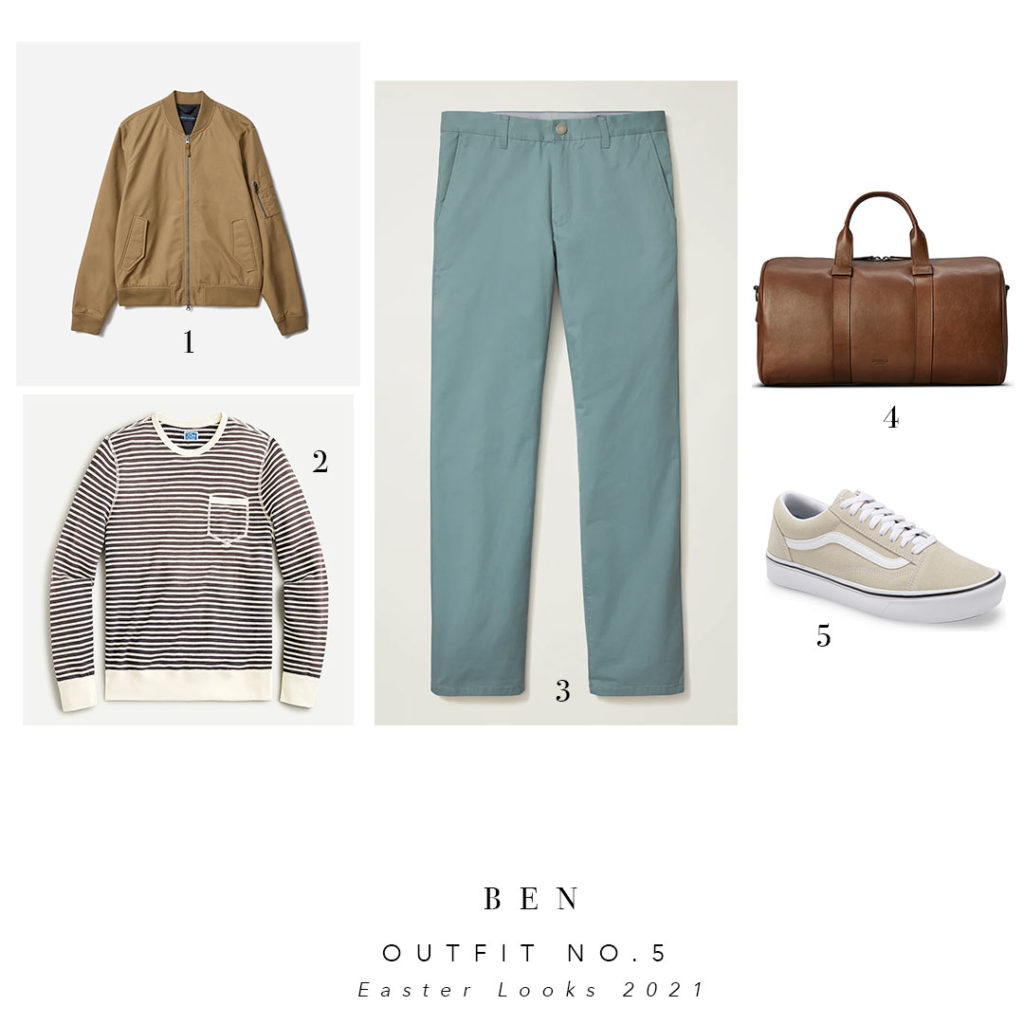 For the holiday weekend we will be celebrating with my husband's family.  His parents are hosting Easter dinner Sunday evening with the immediate family, keeping it scaled back from the normal extended family dinner as we are still being Covid safe. We are excited to spend this time with the family and look forward to all the great food and the Easter egg hunt in the front yard!  It will be a casual affair; however, I like to keep our recent spring trends in mind when dressing for these events.  Spring is always a great time to dress in layers as the days start off cold and end up warm, which is what this weekend will be about.  A lightweight sweatshirt is perfect for this occasion layered with a bomber jacket.  I'll pair these back to a slim pair of chinos and a cool pair of sneakers. A duffle bag is the perfect overnight bag for a short weekend stay-away and this one is a great compliment to this look!
Our stylists are currently booking for spring! To schedule your appointment or to learn more about our Personal Shopping, Wardrobe Consulting, and Outfitting services, visit us here: https://www.wardrobetherapyllc.com
For content created on our website and social media, some links contain affiliate links which we earn a small commission from.