And just like that, we are moving right through Spring! It kinda feels like the time is just flying by. And speaking of time, it's hard to believe that Easter and Passover will be here next weekend! For us, these Holidays mark the beginning of Spring Festivities…from here we'll be gearing up for Hat Day, Graduations, Fleur-ish (more details to come about this soon!), The Memorial Tourney and much more. To kick off this season properly, we wanted to share with you want we likely be wearing for Easter Sunday!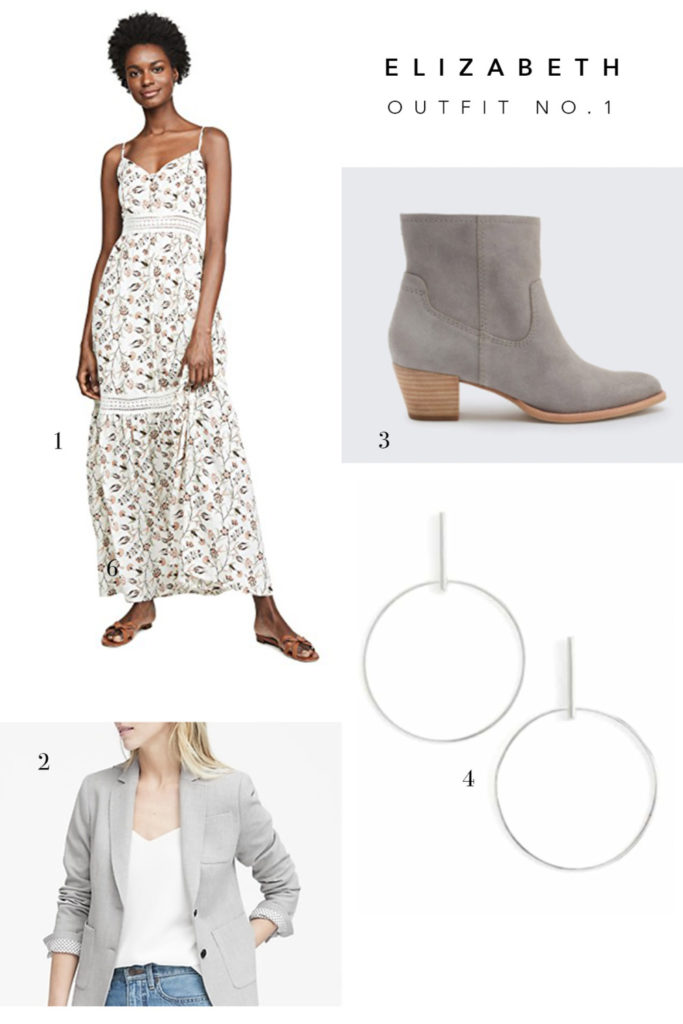 1 Jack Dakota What Grows Around Dress | 2. Banana Republic Grey Hacking Jacket | 3. Dolce Vita Kodi Booties | 4. Argento Vivo Frontal Hoop Earrings
Our family celebrates Easter with lots of family time, church and Easter egg hunt(s)!! Our Sunday will start early and go all day! It's the perfect day to wear a Spring dress that is comfortable, but casual and perfect for the adventures that head our way.  Shoes are equally important. That's why I love this look.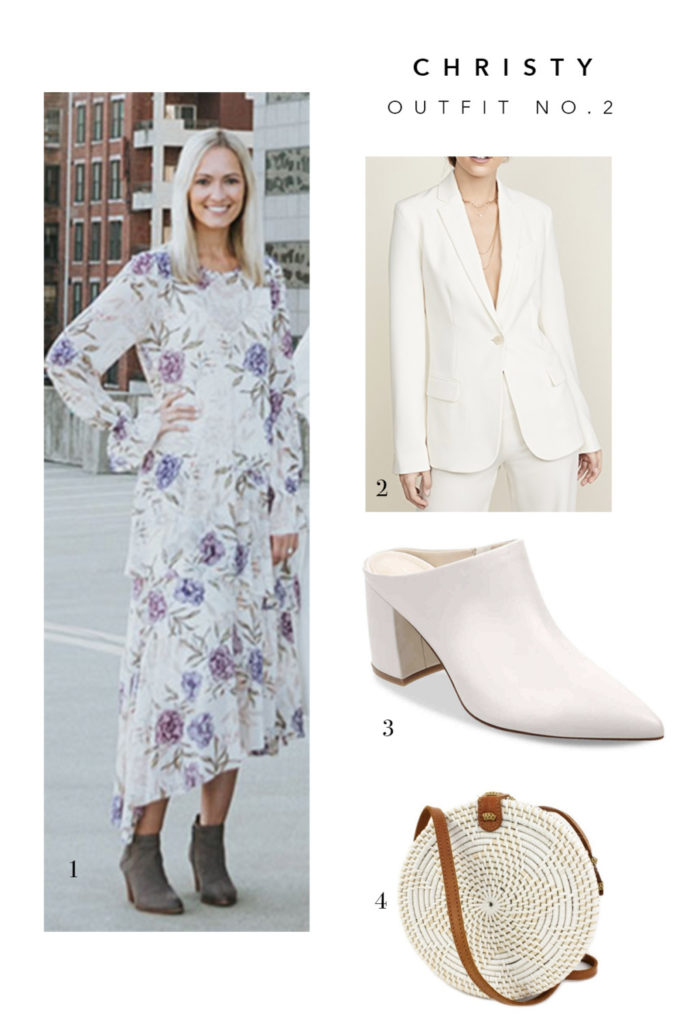 This dress from Birch is one of my favorites! I wore it for our Wardrobe Therapy team photo and again on my daughter's Baptism day. It's the perfect Easter dress so I'm planning on changing up my accessories, layering it under a blazer, and re-wearing! My Easter holiday includes Church in the morning with the family, followed by brunch with my parents and siblings and our little fam. We'll end with an Easter egg hunt for the girls!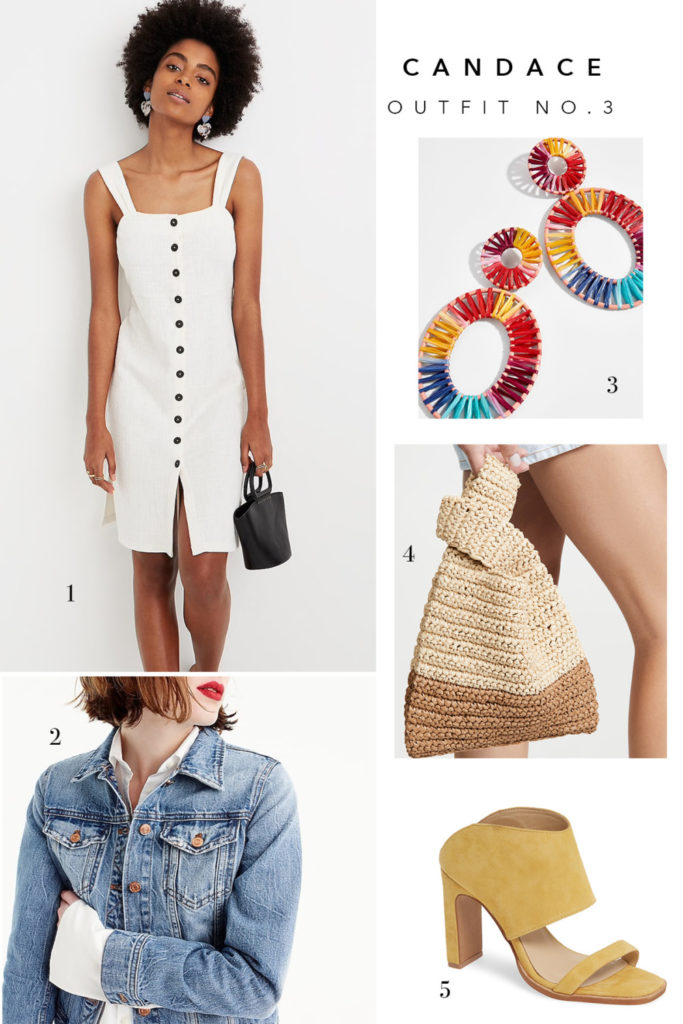 1.Madewell Textured Button Front Dress | 2. J. Crew Denim Jacket | 3. BaubleBar Kiera Statement Earring | 4. Caterina Bertini Shopper Tote | 5. Gold Linx Slide Sandal 
Easter is one of my favorite holidays! We will spend most of the day at church, as Jason and I are both on the planning team for our church. While I will be running around and helping to make sure our kiddos and first-time visitors are comfortable,  I find it very important to still be festive for the service and for our annual Easter brunch date (we've been doing this since our first year of marriage..it's super special to me!). I will have SNEAKERS stashed in my bag for practical purposes! I really love these fun ones from Nordstrom and think that they would make the perfect substitute for running to and fro!
Spring consulting, personal shopping and outfitting is here! To learn more about our Personal Shopping, Wardrobe Consulting, and Outfitting services, visit us here:  
https://www.wardrobetherapyllc.com