Marketing Director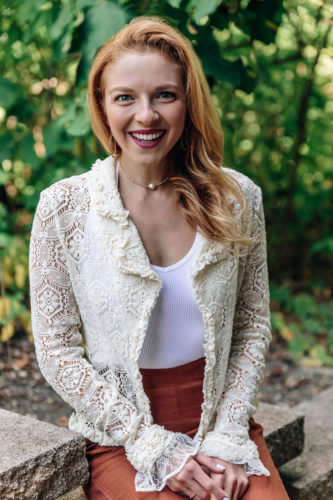 Falen graduated with a degree in Business Administration and a double minor in Marketing and Communications from American University in Washington D.C. She went on to work for a cosmetics and skincare company in NYC before moving to Columbus, Ohio in 2017. She worked in formula and product development for Abercrombie & Fitch, attained her 500-hour Yoga certification and thereafter eagerly joined the Wardrobe Therapy team in September 2019. This little New Yorker now resides in Bexley, Ohio with her husband. She loves the power of dress but also prides herself on her knowledge of all things beauty. Never hesitate to ask this skincare guru for any advice.
Style philosophy: Style is Important Because: Clothing has the power to elevate confidence unlike anything else. It's an expression of who you are; you get to be as creative or as simple as you want. You get to mix and match, make it your own.
Personal style: Classy but edgy with a burst of color
Favorite label: Alice & Olivia or Bandier (for athleisure, when you feel good in your body, you work hard)
 Most meaningful item in my wardrobe: My diamond climber earrings my husband bought me for my birthday when we first started dating… that was the moment I knew it was getting real.
Favorite jeans: JBrand skinny jeans
Biggest splurge: My red Hervé Léger dress I bought for my parents' company holiday party in SoHo back in 2016.
Greatest steal: My black baguette Fendi bag for $40 from a donation-based vintage store.
Designer I'd choose to create my Oscars gown: Marchesa or Oscar De La Renta
Favorite place: NYC or Miami
Perfect Saturday: Yoga, brunch with friends and a dinner date in with my husband
My life in a hashtag: #FamilyAndFriendsAlways #RunYogaEatRepeat #FitWithFal #LifeIsAGift #EverythingHappensForAReason
Word to live by: Every day is a new day to be a better person, work harder, grow stronger.  Life is short, so make the most of every moment. It's not about how much you have, it's about who you have in your life. Love and laughter are pure bliss!
Contact Falen at falen@wardrobetherapyllc.com.