On Wednesday, October 8th 2014, I had the honor of meeting fashion designer Tess Giberson at Saks Fifth Avenue!!  The renowned fashion designer has quickly become a regular at major retailers, including Saks.  Giberson has mastered minimalism while still creating art by collaborating with artists and musicians, such as her husband Jon Widman and sister Petrova Giberson.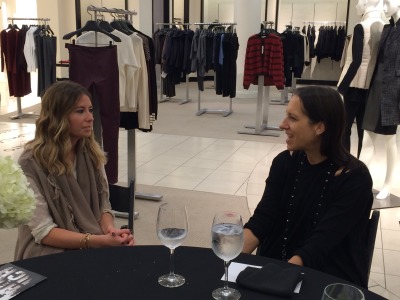 About the designer: Giberson was born and raised in a small town in New Hampshire.  She followed in her parents, both artists, foot steps and graduated from RISD (Rhode Island School of Design) in 1996.  After graduation she moved to New York City and began her career at Calvin Klein.  After two years of working for Calvin Klein as a knitwear designer for the men's collection, she moved on to freelance work.   Giberson worked in the fashion industry for several years until she launched her label in 2001.
Tess Giberson's Resort 2015 collection will make you fantasize of being somewhere warm and sunning by the pool!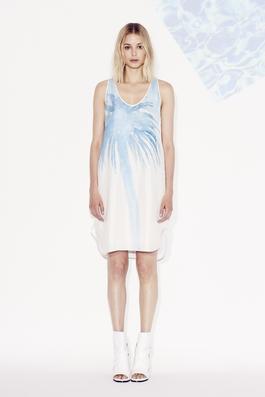 This watercolor print of a palm tree was painted by her husband, Jon Widman.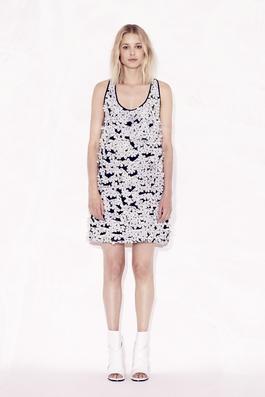 Retro petal swim caps were the inspiration behind this design.
Be sure to visit https://www.wardrobetherapyllc.com for more style inspiration, and to learn more about our Wardrobe Consulting, Personal Shopping, and Outfitting services!
Keep Making Every Day a Runway!!