School's out, Pool's open, Sale season is on the horizon…yep, it's Summertime! Our team spends much of our time with clients throughout these next few months lending our packing services for their Summer travel, and the question we always receive we are answering here! What do I pack, you ask?! We've got you covered…
1. Bathing Suit.
A few weeks back we blogged about some of our fav swimsuit styles. Depending on the length of your stay, you may want to take 2 or 3!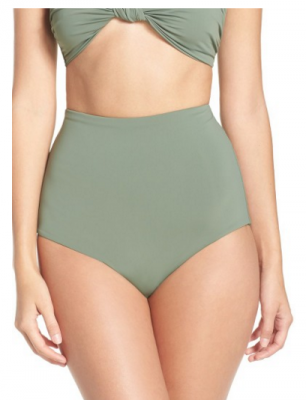 2. Sarong/Wrap
The quintessential beach vacation necessity. By day, it gives you coverage over your bathing suit, by evening, use it as a wrap to cover your arms!

3. Denim
Dark, light, distressed, or white, denim can be worn during the day (tshirt and sneaks) or dressed up for night (with a feminine blouse and sandals).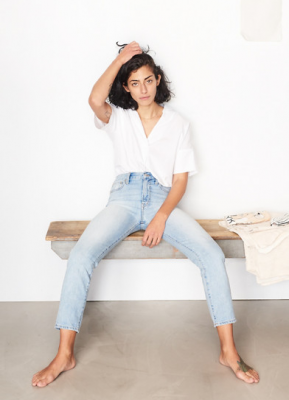 4. The White Tee
By day, this simple top is the mate to breezy linen pants or denim shorts. By night, how chic, yet casual, with a skirt or culottes and your sarong used as a wrap! It also doubles as the perfect travel-ready top with denim and a lightweight jacket and sneakers or slides.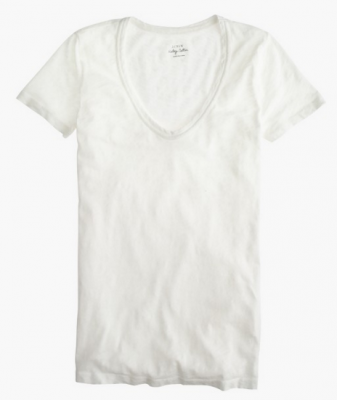 5. Day-to-Night Dress
This piece is a vacay must-have! Style with flats and that perfect hat during the day, or dress it up with heels and great statement earrings for night.

6. Hat
Sun-blocker by day, show stopper by night…this accessory is n. Tip: wear it on the plane to prevent any packing wear and tear.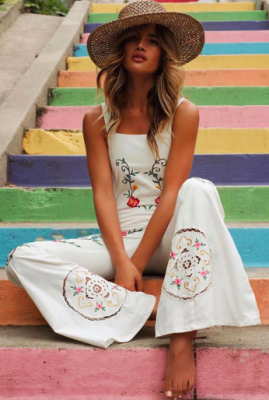 7. Summer Sandal
We love the moment the mule is having. If you don't have one in your wardrobe yet, it's time! We love that these blush mule slides are the perfect day-to-night shoe! Day: tee shirt, denim shorts, hat, and tote. Night: pair them with your cute dress or shorts and a blouse for a casual evening out exploring the town!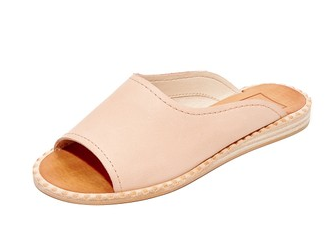 8. Large Tote
A travel requirement, the large tote is that travel companion that holds everything–sarong, bathing suit, sandals, a smaller bag, and your travel-size essentials. And bonus! It's so chic and white…the "color" of summer!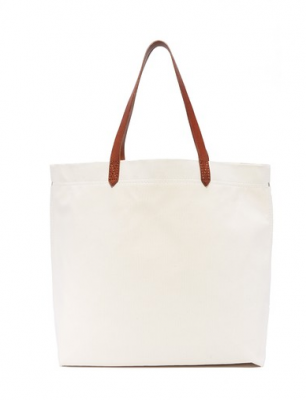 9. Sneaker
Whether you're walking the cobblestone streets of Barcelona, hiking in Colorado, or sitting poolside by day and exploring cities at night, the sneaker is the shoe you'll need for comfort AND style!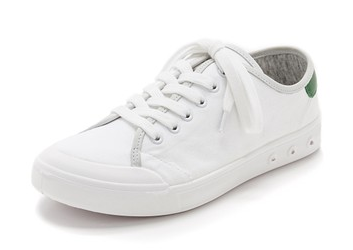 10. Blazer/Lightweight Jacket
Great for a travel day, or a location that has questionable weather, or just for added warmth in the evening. This jacket from Rowe is the perfect day-to-night piece. We love it styled with a hat, your white tee shirt and jeans…and its just as chic and functional paired with a sleek tshirt dress!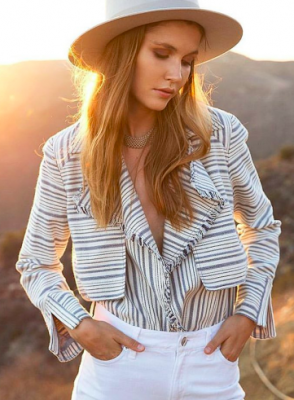 Happy Travels, fashionistas!! For tips and tricks on packing for your summer excursions, or to learn more about our Wardrobe Consulting, Personal Shopping, and Outfitting Services. Visit https://www.wardrobetherapyllc.com We're Social! Follow along for the latest on our team, our work, and our inspirations! Instagram Facebook