Fall is here (although if you're in the Midwest, it doesn't feel like it yet)…but before long the Autumnal weather will be roaring in, and layering will become KEY for the season. This week we picked one favorite item of the season and outfitted it in three ways so you can wear to work, play, and into the evening! Take a look…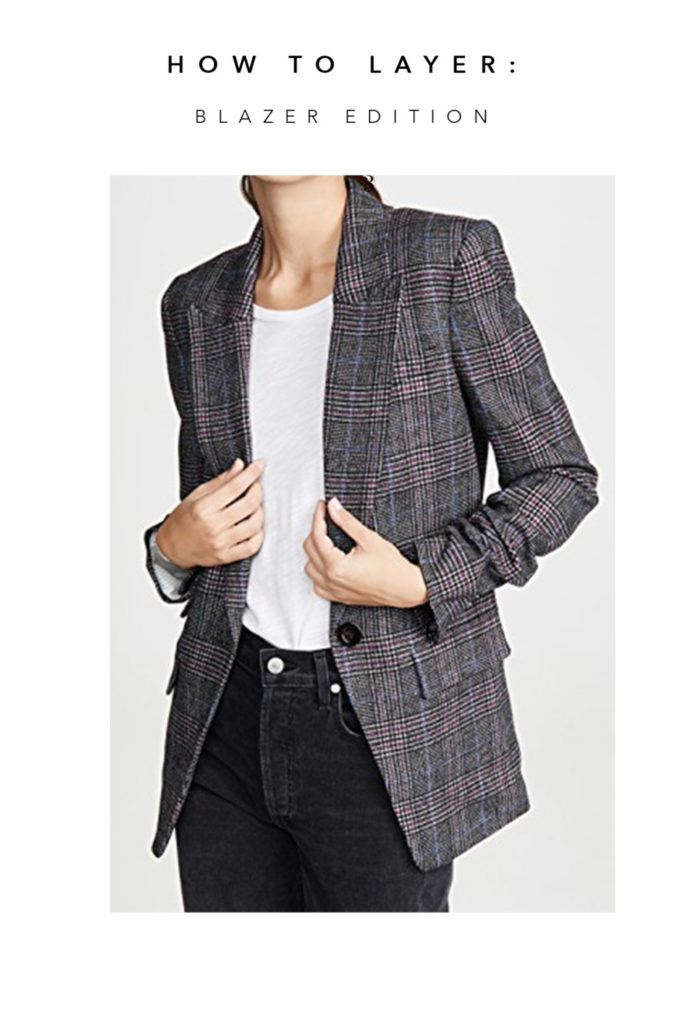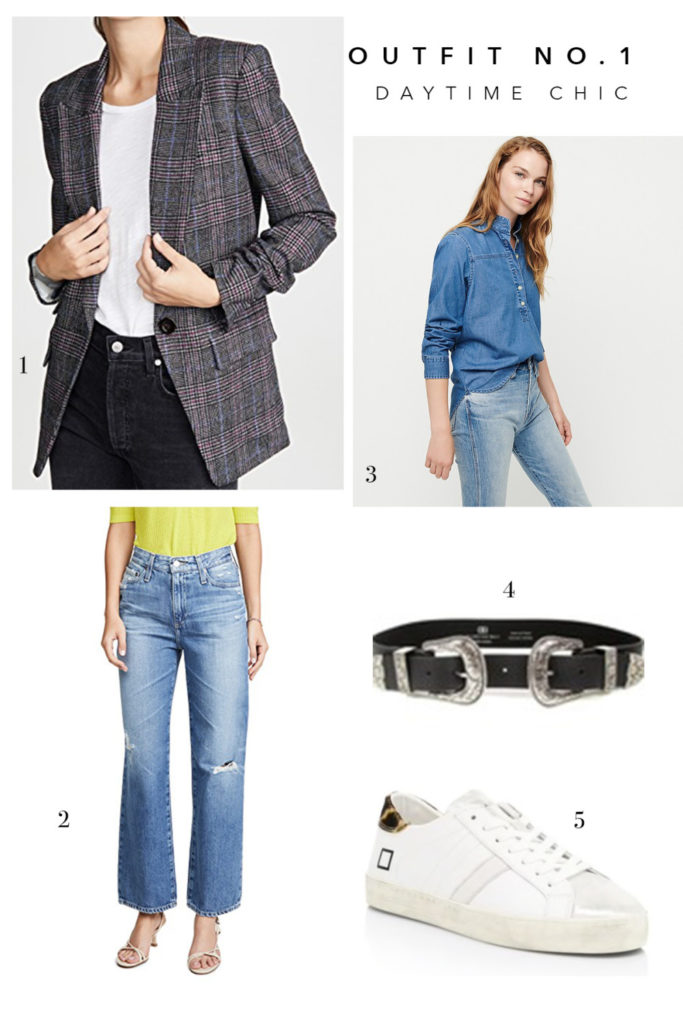 When layering, front tuck the chambray top into denim pant. By styling the belt through loops of denim, you will give yourself a bit more definition through the middle. Style sleeves of blazer up, for a more casual, runaround look. Sneakers keep this look uber chic, but an ankle bootie would work nice, as well!!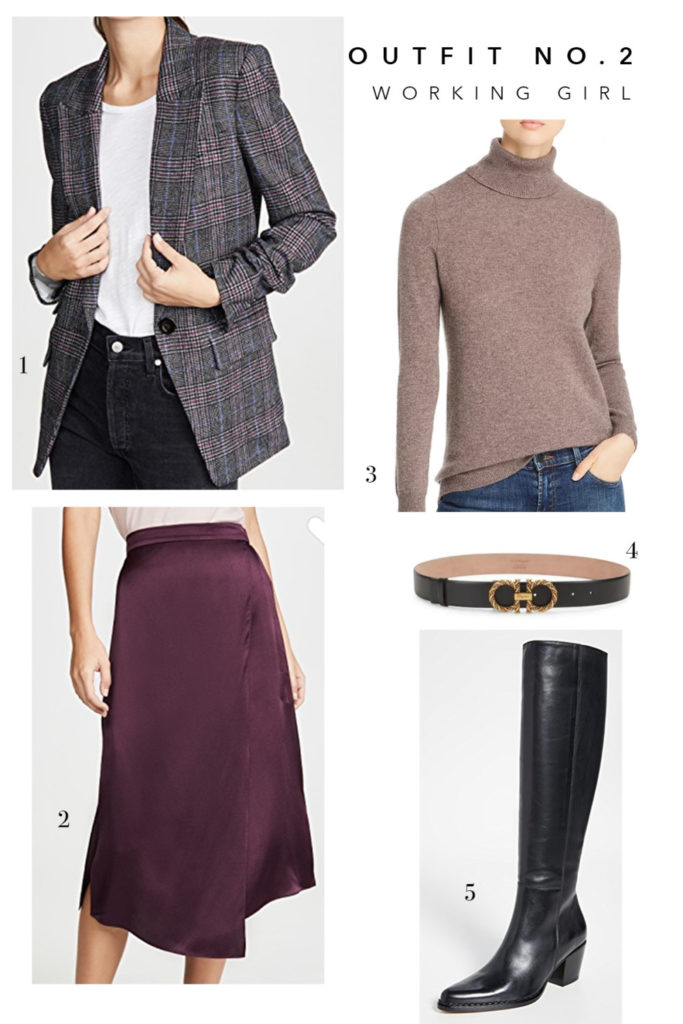 We love the blazer+skirt luxe look happening for Fall…it all goes back to that 70s "IT girl" vibe. Layering the blazer over a lightweight cashmere turtleneck gives us a richness that screams Autumn…and have we mentioned we love knits this season?! This look is perfect for the office…but not need to change for after-office drinks/dinner.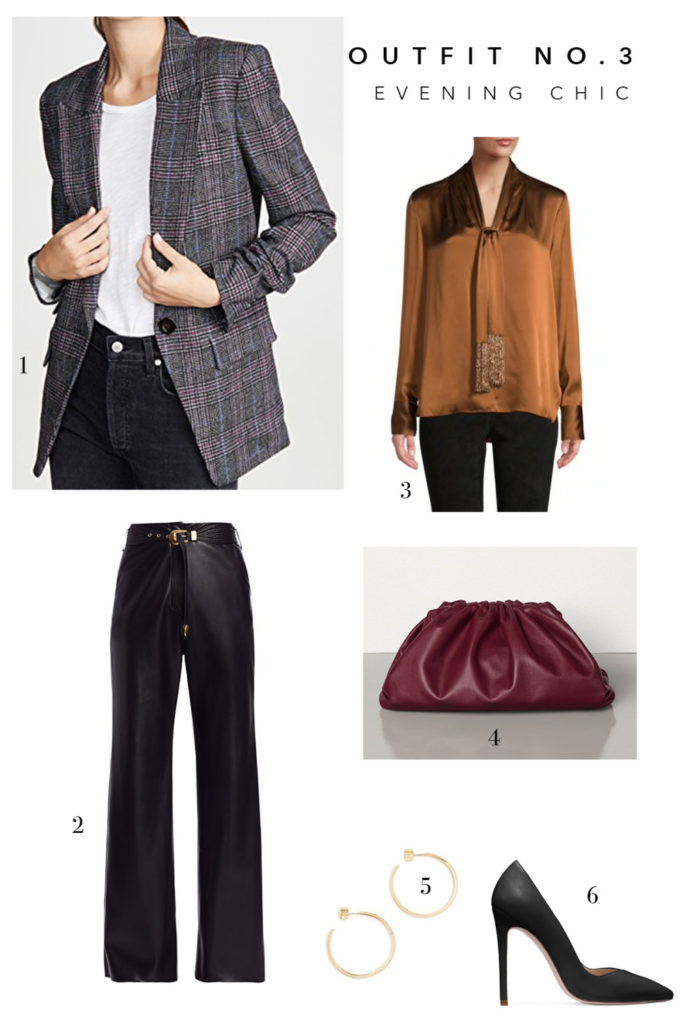 Another trend we are mad about this Fall…LEATHER. Pairing this long and lean blazer with a leather pant makes for a perfect evening look. And rather than reaching for the standard skinny leather pant or legging, we love this full leg trouser concept (it's vegan leather) to give the overall look a touch of elevated 7o's elegance. For finishing touches, a feminine long sleeve silk blouse to spotlight this season's trend color, sugar almond. With this blouse you will want to tuck and leave the necktie in a loose knot…it will serve as the necklace to help draw the eye down. For an extra dose of styling, lightly scrunch sleeves and expose the ends of the blouse.
Fall consulting, shopping and outfitting is officially underway! We are currently booking now through the end of October.To learn more about our services, visit us here:  
https://www.wardrobetherapyllc.com