Summer may be halfway over and fall fashions are already popping up in stores, but fret not, because there is no reason to put away your favorite summer items anytime soon!  The following are several essential items you can use to make your summer wardrobe look fresh and weather-appropriate for fall.
1. Tights & Leggings
Layer tights or leggings under summery dresses, skirts, or shorts to add warmth and style.  Leggings and tights are available in endless fabrics, colors, and textures for fall, so have fun incorporating them into your existing wardrobe!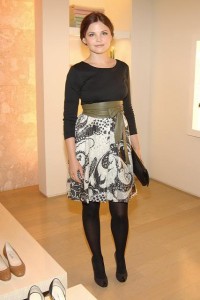 Ginnifer Goodwin (source: fashionunder100.net)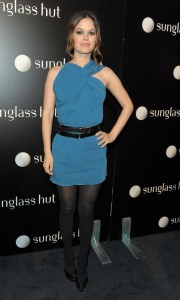 Rachel Bilson (source: celebsinpantyhose.org)
2. Sweaters & Jackets
Throw a chunky sweater, blazer, or ever popular military jacket over a lightweight dress to add an instant fall feel to an otherwise warm weather outfit.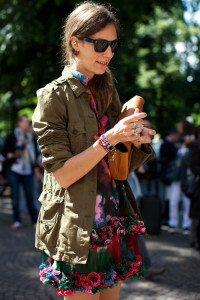 source: thesartorialist.com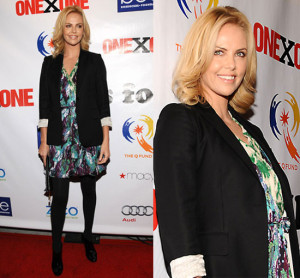 Charlize Theron (source: fabsugar.com)
3. Scarves, scarves, and more scarves!
Scarves are fun and functional pieces to help you flawlessly transition your wardrobe from summer to fall.  Start with a breezy printed scarf in the early days of fall, and progress to a chunky infinity scarf when the temperatures really begin to drop.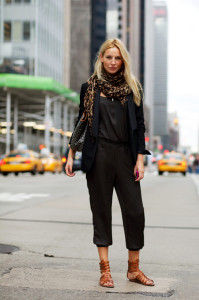 source: thesartorialist.com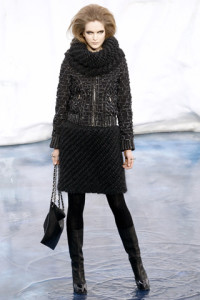 Chanel (source: style.com)
4. Boots
Nothing says fall like an amazing pair of boots!  Slip on a shorter pair with a light silk dress for a great day look or try a pair of thigh high boots for a dramatic night look.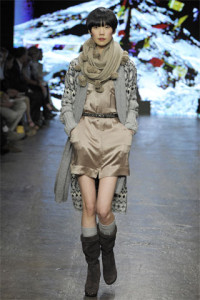 Banana Republic (source: style.com)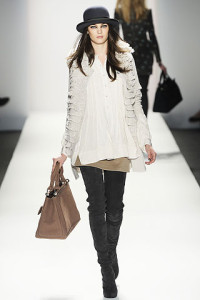 Rebecca Taylor (source: style.com)
Make every day a runway!
Claire