Let's just be honest, nothing says Holiday quite like a fur (or faux). Much like the iconic black dress, every fashion gal should have her go-to piece of fur for the holiday season and beyond. You see, fur is not subject to the holidays only, but can and should be worn for the entirety of winter! In hopes of inspiring you to a) pull out your fur pieces or b) begin incorporating fur into your wardrobe, here's a quick run-down on fur styles for each and every fashion gal.
30s to 40s: THE FUR JACKET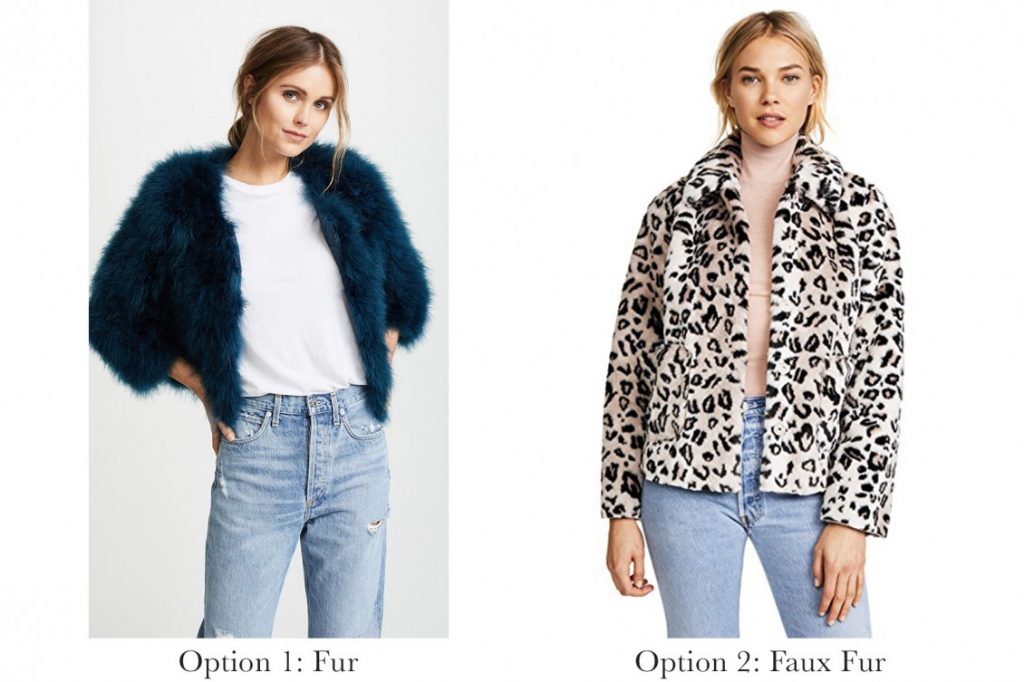 Yumi Kim Feather Jacket || La Vie Rebecca Taylor Faux Fur
Having a great fur coat is truly the foundation of building a unique outerwear collection. Not only is a fur coat incredibly stylish, but it's timeless and provides endless style options.  While we love traditional fur coat colors, we encourage you to showcase your style personality by selecting a unique color or print.
40s to 50s: The Fur Shawl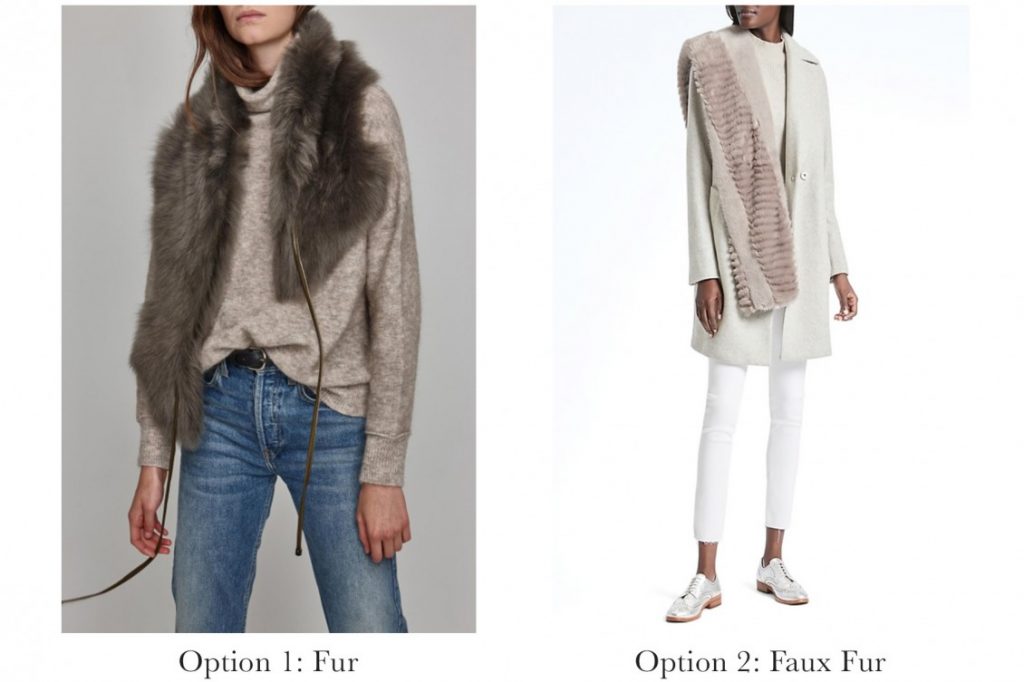 Gushlow & Cole Shawl Scarf  || Banana Republic Faux Fur Scarf
A fur scarf? Why yes. When it comes to versatility, the fur scarf is definitely the most versatile piece of fur a fashion gal can have.  From the office to a casual outfitting with your girlfriends to an evening out on the town, a fur scarf is a great piece, as it can be the statement accessory for your entire look. Plus it's perfect for warmth, but we mostly love that it can be it's own unique accessory!
50s and up: The Fur Vest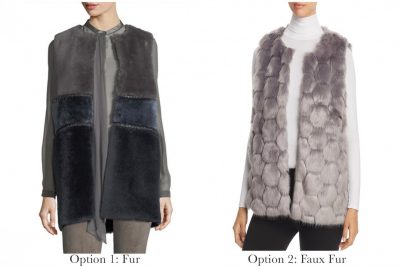 Elie Tahri Coloblock Vest ||Sioni Faux Fur Vest
A fur vest is just one of those pieces that immediately updates your look! It can be just casual enough for some of your more everyday looks and perfectly dressy when it needs to be. Regardless of how you choose to wear this style, a fur vest just exudes classic sophistication. Additionally, incorporating a fur vest that has a bit of color or interesting detail is a subtle way to showcase how chic and on-trend your style is.
And there you have it, just a few ways you might consider wearing your fur this winter season! Also, since it's holiday time, this could make the perfect holiday gift to give or receive!
Winter consulting, Holiday special event styling, personal shopping and outfitting is here! Don't forget to book your stylist now!
Want more? Visit https://www.wardrobetherapyllc.com