Just in time for Valentine's Day, our take on how to spice it up a little in the lingerie department.  Whether you are going out on the town, or playing it chill and lounging in for the night, we've got you "covered".
Barely There: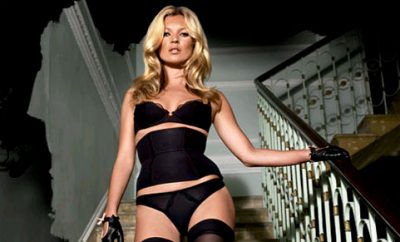 Not so practical for everyday wear, but oh so right for Valentine's Day.  If you are really going for it, Agent Provactuer is the bomb.  ANYTHING from this line is perfection.  Peak at the website if you have a minute.  This is the cadillac of lingerie.  Full stop.
Here are some barely there options that are gentle on the pocketbook, including items from L'Agent for Agent Provocateur (Agent Provocateur's lower priced line designed by Penelope Cruz and sister):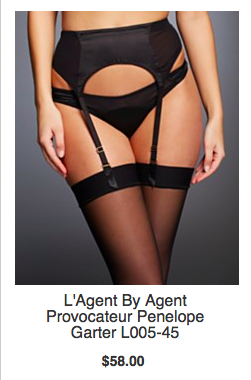 L'Agent by Agent Provocateur at Macy's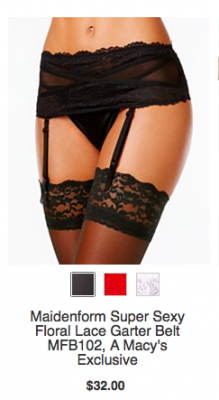 The one below is for our lady craving a comfortoble version of "Barely There"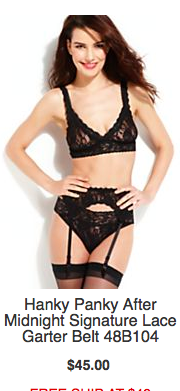 Sultry: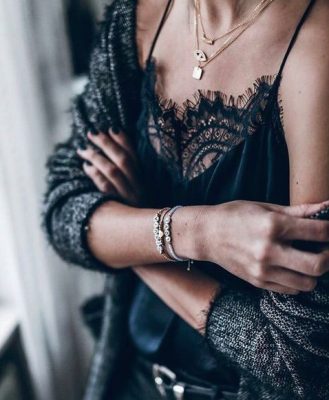 If you want to kick it up a notch, yet still get some practical mileage out of it (think sexy bralette under cozy sweater).  Think flirt.   Think fit.  The goal is to be subtly sexy.
That "I am letting my hair down tonight"  look.
That French girl thing….."What?! This old thing…"
Pop this beauty under a blazer, pair with jeans or trousers, add choker and viola — SULTRY.  SMART.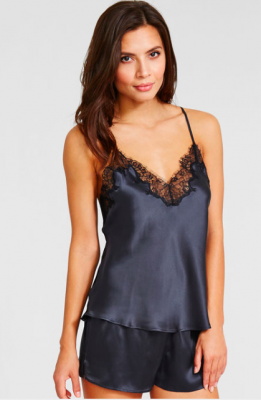 Or, if you are feeling a little more casual, throw it over a t-neck.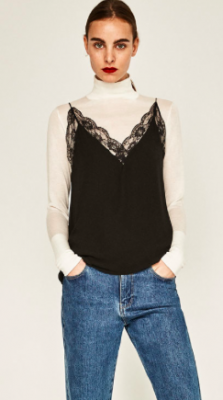 Cozy: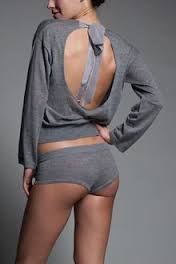 We can almost label this the "Anti- Valentine", and don't under-estimate the potential glamour in this situation.  Let's face it, lingerie can be uncomfortable.  If your idea of a perfect night is to be cozy, no sweat.  Looking sexy whilst being cozy is easy.  This is the the volume slightly tuned up in the effort department,  which is code for:  DO NOT wear your usual ratty sleepwear.
Short on time?  A man's shirt never fails.  Look at Jacqueline Bisset burning it up circa 1966, and still sizzling today.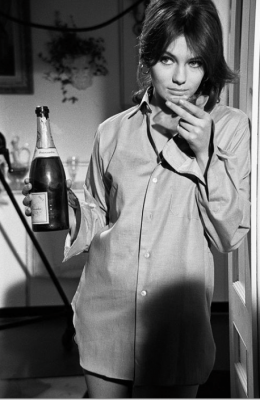 OR
Throw a cozy cardi over a silk chemise…
Here's an example from Balmain show 2008 (timeless)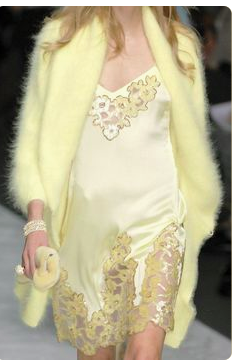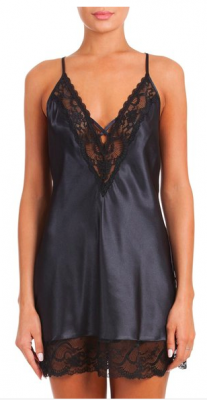 As always, our stylists are here to help you find your "look".  Give us a call.
And if you're looking for a perfect Valentine's Gift, we have a special that will last through Valentine's Day! If you spend $400 in gift cards, you receive an additional $75. So it's an extra little love from your favorite gals.