The countdown to Summer has officially begun. You've stocked up on sunscreen and margarita mix, picked out the perfect pair of sunnies and summer sandals, and even landed on a suit. The only thing left to ensure you are pool and beach ready is to cover up! You can never go wrong with a classic sarong wrap, and guess what? We've got some styling tricks up our kimono sleeves so all you have to worry about is making that beach your runway 😉
Classic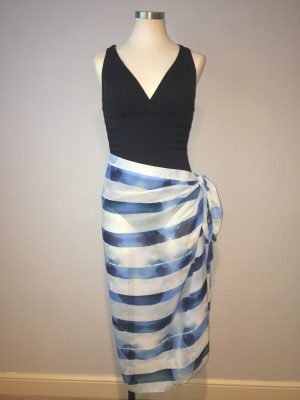 Start with the wrap pulled horizontally at your natural waist, then bring down at an angle on one side. This asymmetry helps showcase the waistline and create a nice hourglass illusion to the body. Tie in a knot.
Kimono
This style is a fav among our boho gals, and can be easily achieved with a sarong.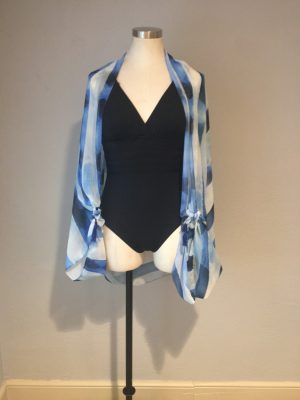 Start by draping the wrap around the back horizontally.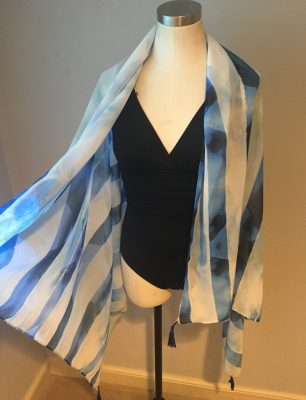 Tie the ends on each side of the body, then slip your arms through the small hole that's been made on.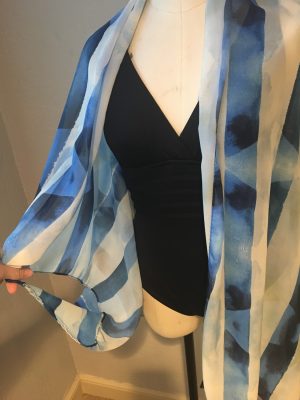 One-Shoulder Dress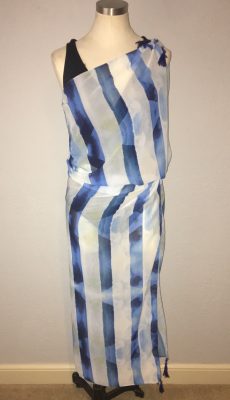 Wrap around body vertically, under one arm. Tie both ends in knot at the top of the opposite shoulder.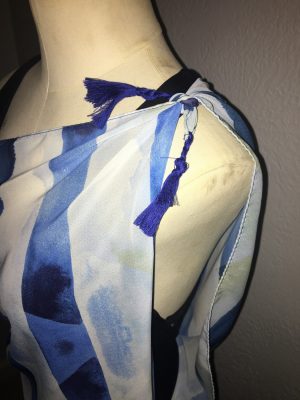 Gather the wrap at the waist and tie fabric in a knot.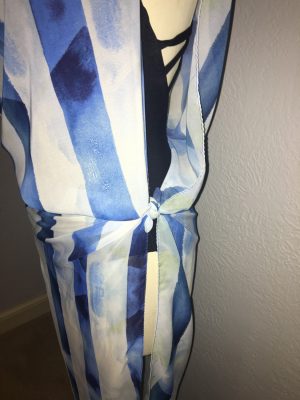 Halter Dress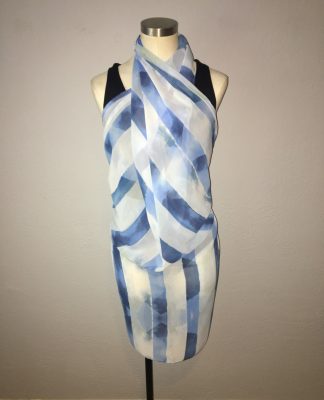 Start with wrap held vertically at the body. Tie top ends in knot.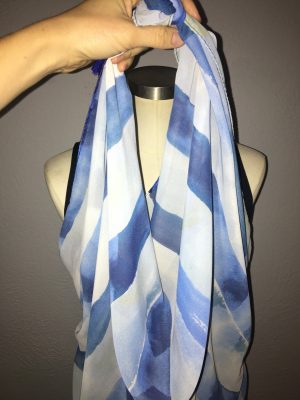 Twist the top once then place around neck.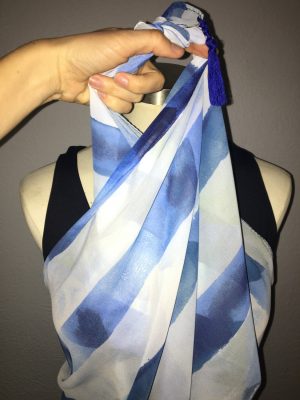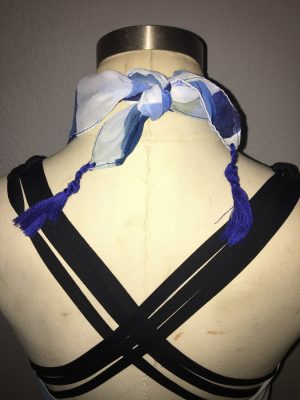 Gather fabric at the waist in the back and tie in a knot.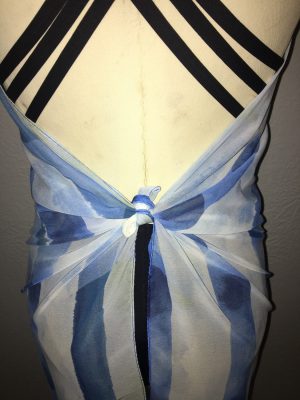 Summer is fast approaching!  Let us spruce up your closet and keep YOU looking fresh with our Wardrobe Consulting, Personal Shopping, and Outfitting Services. Visit https://www.wardrobetherapyllc.com We're Social! Follow along for the latest on our team, our work, and our inspirations! Instagram Facebook