Each month we chat with female leaders in our community in what we call our "Women We Love…". We talk with them about their businesses, families, fashion, and how they balance it all. We love what we take away from these Q and A's and we hope you all love them and learn from them as much as we do 🙂 This month, however, we are shaking it up…we appreciate our male clients and followers just as much as our ladies, so we've decided to introduce our first ever "Men We Love" Blog Series!
To kick it off, we spoke with Jonathan Kass, President of Development at Continental Real Estate Companies. Continental Real Estate Companies was founded in the 1970's by Frank Kass and Jack Lucks, who were the principals of Continental Office Furniture and Supply Company at the time. Listening to the demands of their furniture company's clients, Kass and Lucks responded by developing and leasing one-story flex office space for small businesses. Within 10 years they grew their office portfolio to a dozen buildings and then began branching out into other types of real estate development such as apartments and small retail centers.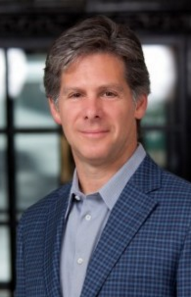 Q: How did the early years of the company shape the values and mission of Continental Real Estate Companies as it is today, and how has that lead to the success the company enjoys now?
A: I was not involved with the Continental Real Estate Companies in its early years, but it seems to me the entrepreneurial nature of my father and his partner, to listen to their furniture clients at the time, and to respond by entering into the real estate business became and has remained a cornerstone of our business. I think it is this type of mindset that has enabled our company to successfully enter new markets like hospitality or student housing or senior living when the time is right and to move away from other types of development when the demand for such projects wanes.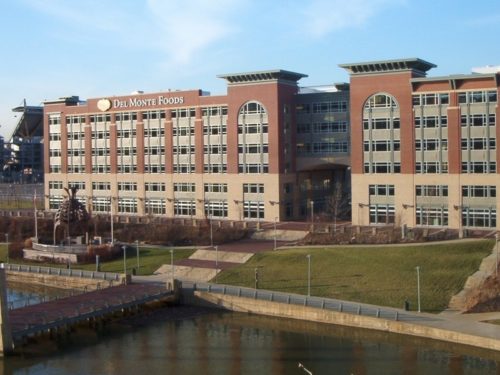 Q: You have had many different roles at Continental Real Estate Companies over the years. Can you tell us a bit about your current role?
A: Currently, I am focused on the operational side of our business as a whole and on managing the interrelationships amongst our different business lines and enterprises.
Q: Your father is still Chairman of Continental Real Estate Companies, and your brother David works for the company as well. Was working in a family business a path you always believed you would take? And how do you navigate every day challenges in a family-based work environment?
A: Growing up, I never gave any thought to working in a family business. In fact, after graduating law school, I initially worked as a labor and employment attorney for two years before starting my career in real estate and construction at Continental.
After 20-plus years working in a family business, I do not feel as if there have been daily challenges to navigate. Continental Real Estate Companies is large enough that it has afforded me, my brother, and our father the opportunity to each create our own distinct niches in which to operate and that in turn has given us all a sense of independence and autonomy while still allowing for collaboration when needed.
Q: Speaking of family, you are a father and a husband, and you have other roles in the community which all require proper balancing. How do you define balance and achieve it?
A: For me, my family always comes first. Keeping this in mind ensures that I can never find myself out of balance as it relates to prioritizing time with my wife and children. That said, it is important to maintain and demonstrate a strong work ethic and to engage in community-related activities. Placing some emphasis on these other aspects of life helps provide an additional and necessary sense of purpose.
Q: What is your favorite way to spend time with your family?
A: I enjoy most anything when all four of us are together. It can be staying in and watching a movie, going out to dinner, or attending a sporting event or show. Vacationing in new places as a family however is my most favorite way for us to spend time together. Sharing new experiences or adventures seems to create very meaningful memories.
Q: In the 1980's, Continental Real Estate Companies began developing grocery-anchored shopping centers and apartment communities in addition to office buildings. The company then developed larger retail projects such as Lennox Town Center and Kingsdale Shopping Center as well as hotel projects like the Hampton Inn at Easton Town Center. Even more recently, Continental's developments include student housing and senior living communities. What is the company's current focus for projects here in central Ohio as well as in other parts of the country?
A: At the moment, the company is focused on hotel projects as well as apartment and senior living communities, but other types of developments will still capture our attention from time to time.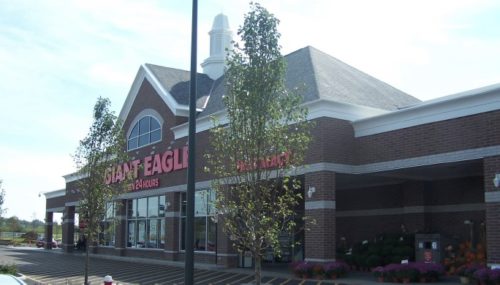 Q: Are there any immediate plans or goals for Continental Real Estate Companies you are able to share with us?
A: The company's immediate plans are to continue to opportunistically develop high quality projects in markets we believe in and to remain flexible and nimble enough to respond to changes we see coming in the marketplace.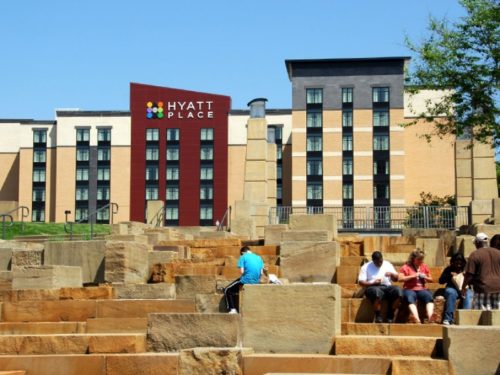 Q: Last but not least (you didn't think we'd end this interview without bringing it back to fashion?!). As stylists, we believe a person's wardrobe can speak who they are before words can. As a businessman, active member in our community, family man, how important is your personal style, and how would you describe it?
A: I think personal style is important with the emphasis being placed on the personal. Style for the sake of style is not important to me, but style that is true to a person's character and sense of self feels more real. I also think it is important to dress appropriately for the event or occasion and to avoid being either under or over dressed as the case may be.
We are now booking for Spring! To learn more about our Personal Shopping, Wardrobe Consulting, and Outfitting services, visit us here:  https://www.wardrobetherapyllc.com