This season, men's fashion, much like the ladies', has adopted an "anything goes" mentality! Designers went all out…and by that we mean way out! Once again, it's our job to sift through all the fashion that designers sent down the runway (umm, our pleasure!) to bring our guys the trends we would love to see them embrace this spring!
For the Classic Man
We are loving a classic white chino pant as well as a jacket (worn separately or together!). Play it down with a cool sneaker, chambray shirt and a jacket, or dress it up with a smart blazer and a sleek driving mock.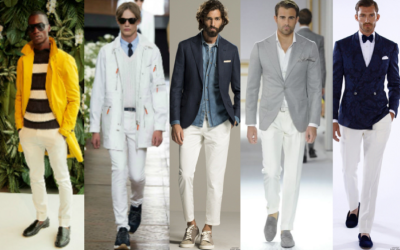 Another classic staple for our guys this season is the single-breasted jacket. Slightly more casual than it's brother, the double-breasted jacket, this piece can be dressed up and worn as a topper coat over a suit, or worn a bit more casually with denim or a chino.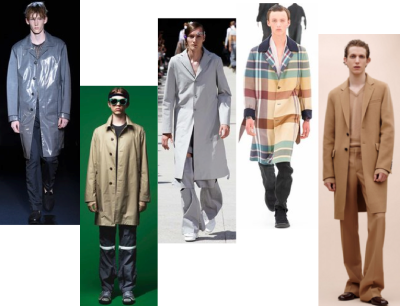 Bohemian Vibes
The Wild West has hit the mainstream and we just think this look is so killer. From cowhide prints, western boots, flat-brimmed hats, and even (for our most daring gents) bolo ties…mixed with denim, denim, and more denim and you are solid.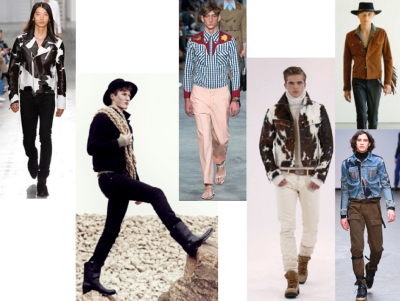 The bomber made a reemergence on the runways, and we are psyched to see this 50s era jacket back in action. The bomber can be played down with a cool, white v neck tee and rugged denim during the day, then paired with a button down tucked into dark rinse denim for a relaxed evening look. We dig it.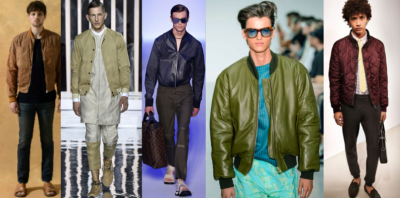 En Vogue
Okay guys, hike up those shorts. You can do it. Then pair them with a tee, a blazer with sleeves pushed up, and a sneaker for a fresh look. Or go for a crisp shirt with the sleeves cuffed and a great sandal or sleek driving mock. Either way, you're golden.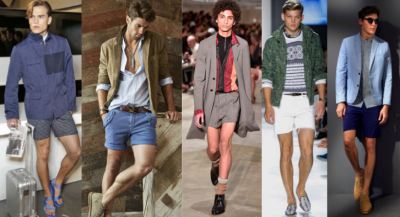 For our guys willing to take a risk, pair that white chino or jean with a white tee or crisp white shirt, then add a jacket or cool scarf. Effortless, cool, and so chic.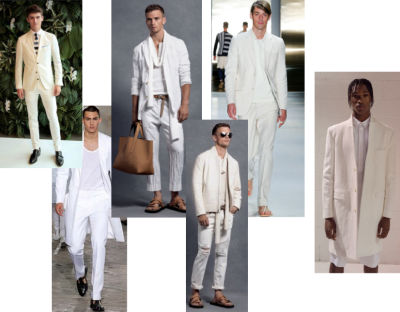 For more styling tips and to learn more about our Wardrobe Consulting, Personal Shopping, and Outfitting Services, visit https://www.wardrobetherapyllc.com
We're Social! Follow along for the latest on our team, our work, and our inspirations! InstagramFacebookTwitter