When working with the gents in their wardrobe, the first thing we usually hear from him is "What do I NEED in my wardrobe?" Foundation (or staple) pieces for anyone (guy or gal) makes it much easier to dress, if the right pieces are in place. Here are 10 foundation pieces that every man should consider having in some variation in his wardrobe:
One classic suit; navy or charcoal. Stumped because we didn't say black? It's not that black is bad if you have it.. but in a navy or charcoal color-way it is a bit more updated, and fresh.
This Saks Collection suit is beautiful. And so is this Calvin Klein (price is so nice too!)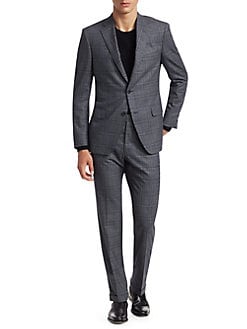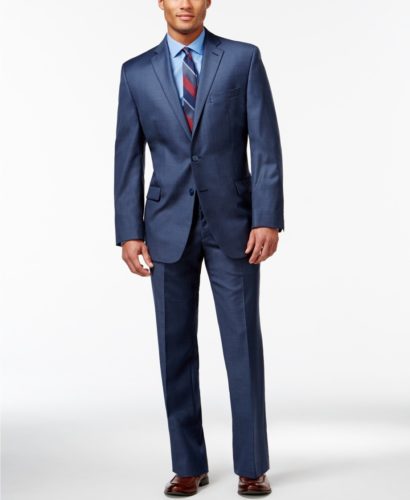 A woven (oxford, button down, solid or small print). Polished enough to go under the suit, but great to wear with the Saturday night Sportcoat too with denim.
This one from Eton at Nordstrom is perfect. Or this one from Banana Republic absolutely fits the bill too!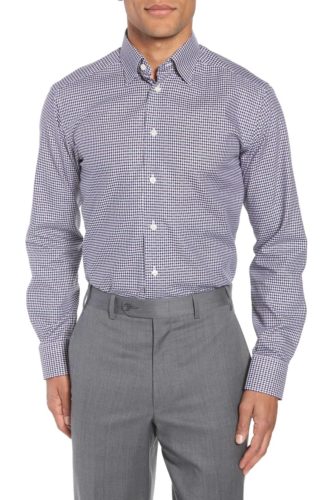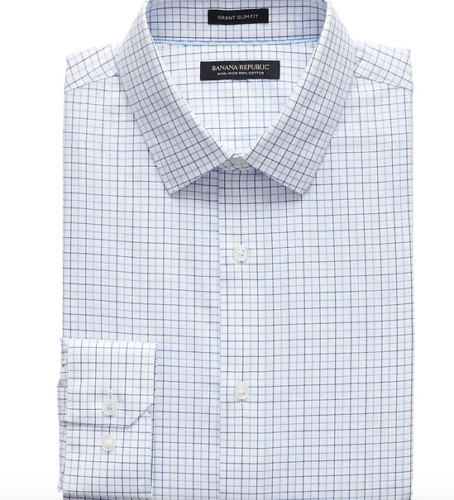 A basic cotton man's T-shirt (v-neck or crew). We love this basic from Theory.
Theory Crewneck.  Theory V-Neck.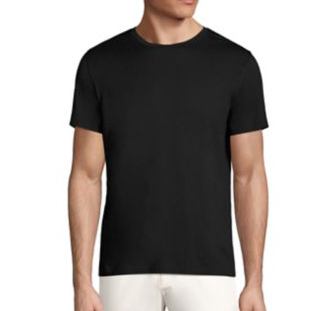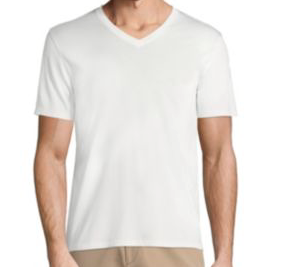 A pair of dark denim (jeans). One wouldn't be surprised here that denim is in the wardrobe, but they're often not a dark wash; it's a medium wash. The dark wash is so UNIVERSAL. It can be worn with an oxford and sport coat, or a sweater and boots. When done correctly, it can take you from day to night.
Our favorites: AG Graduate Slim Denim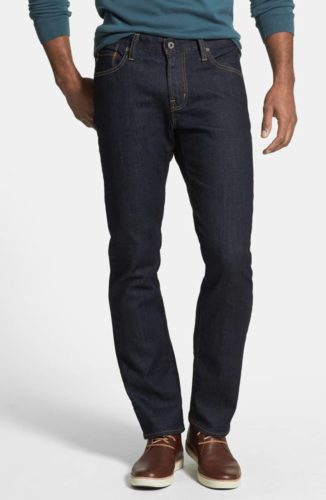 A v-neck or crewneck lightweight sweater. If v-necks aren't your thing, we can compromise and love a good mock zip-neck sweater too. Try this one from: Peter Millar. Available in a variety of basic colors!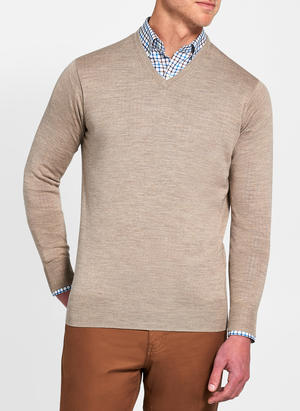 A Sportcoat (solid or small print).
This should be an updated piece. Fit is KEY here. If you haven't invested in a new sport coat in 5 years, we recommend doing just that this Fall season.
This Corneliani Two-Button Plaid blazer is perfect for the guy who wants to have the layered look, without all of the layers. We also love a good plaid. The Brooks Brother Sportcoat can go anywhere.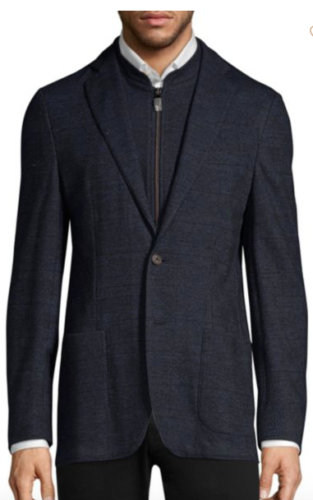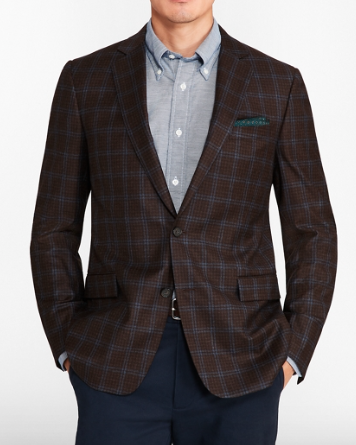 A Trench Coat or a Mid-Length Car Coat. Get inspired below.
This beauty from Canali feels so sophisticated. But so do the one from Armani.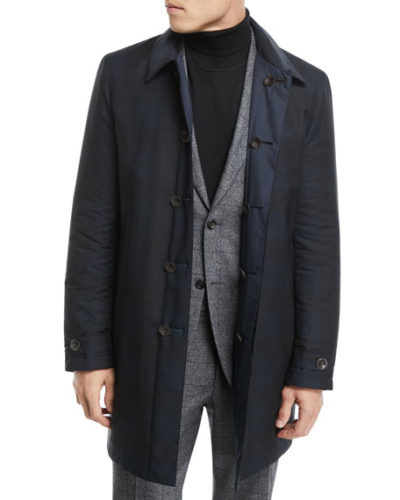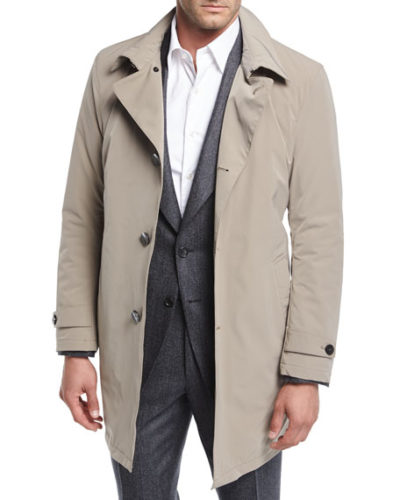 A Tie & Pocket Square.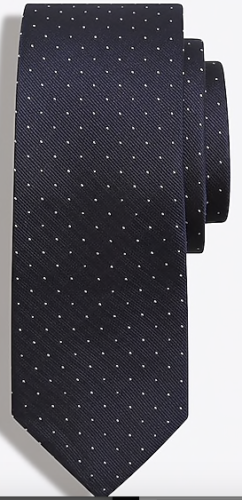 This tie from Jcrew is so nice. And we love a pop of color at the pocket!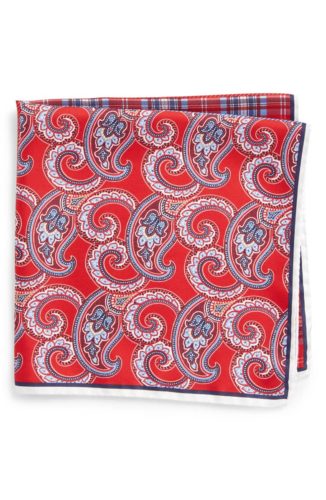 Black/Brown Oxford Shoe & Black/Brown Leather Belt.
Cole Haan or Ferragamo. You choose.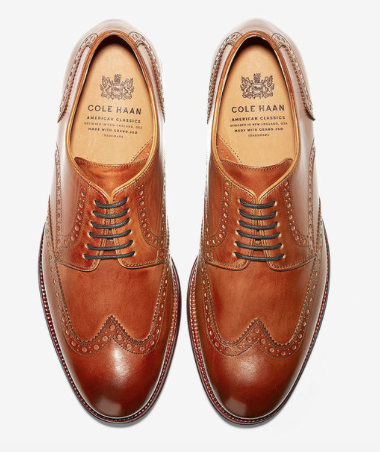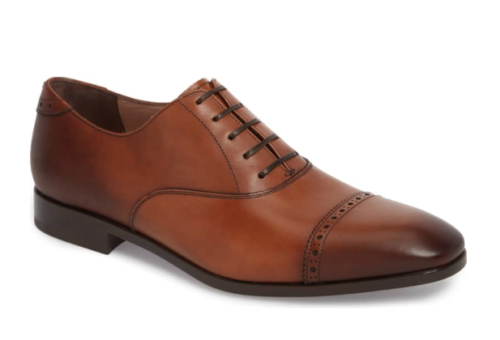 A Man's Bag (Briefcase, soft leather).
What a beauty by Shinola. Or this black leather by Bosca.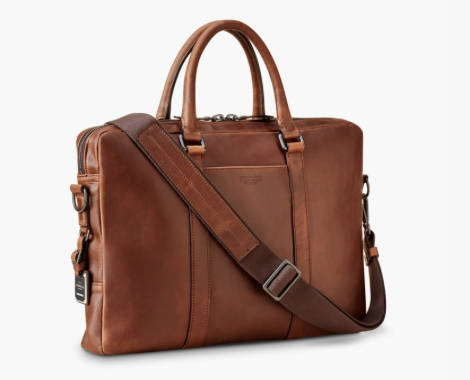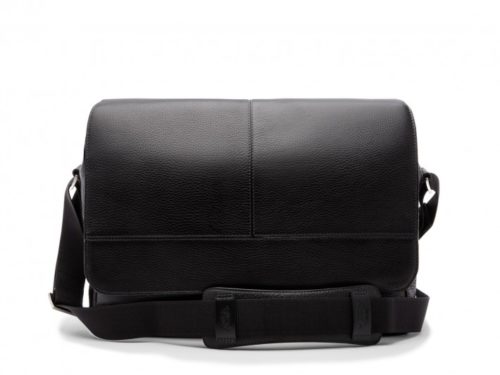 We love getting you ready for Fall! Call today to book a consulation with one of our stylists! Wardrobe Consulting, Personal Shopping and Outfitting is happening now!
Keep Making Every Day a Runway!!