This week the agenda is sneakers! For the past many seasons this casual footwear has made its way into the mainstream from the most casual of looks to the new "dressy". On this Menswear Monday our team did what we do best and created 5 looks to fit those genres and everything in-between.
CASUAL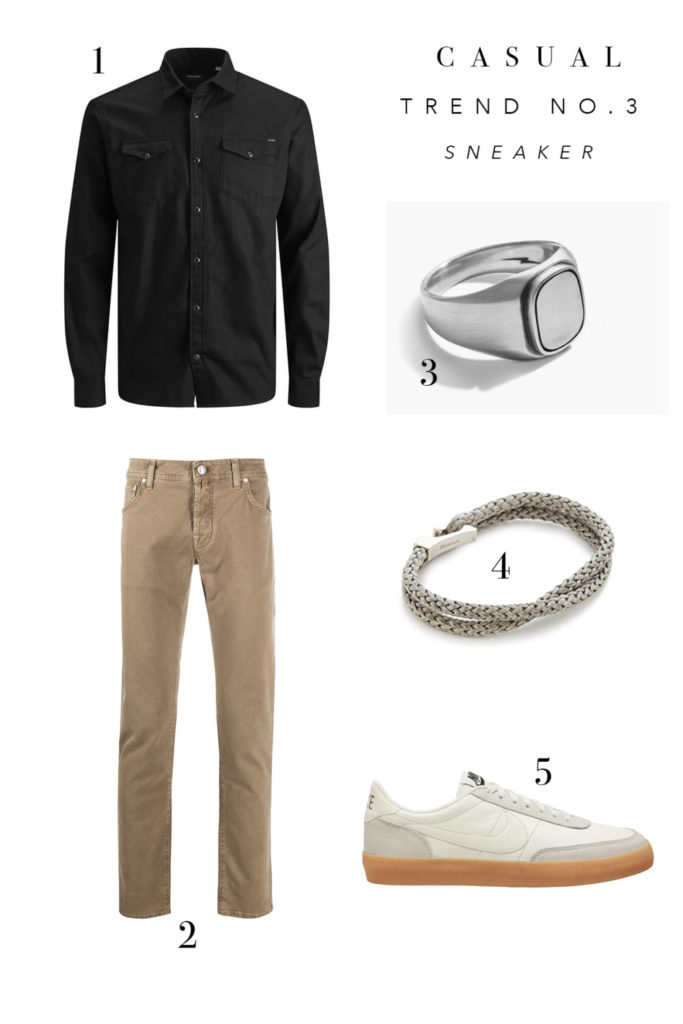 This suede cream-toned sneaker is super versatile and brings a casual warmth to any outfit. If you're looking to add some edge to an outfit without being too edgy, consider pairing them with a slim black button-down, fitted khakis and brushed sterling accessories.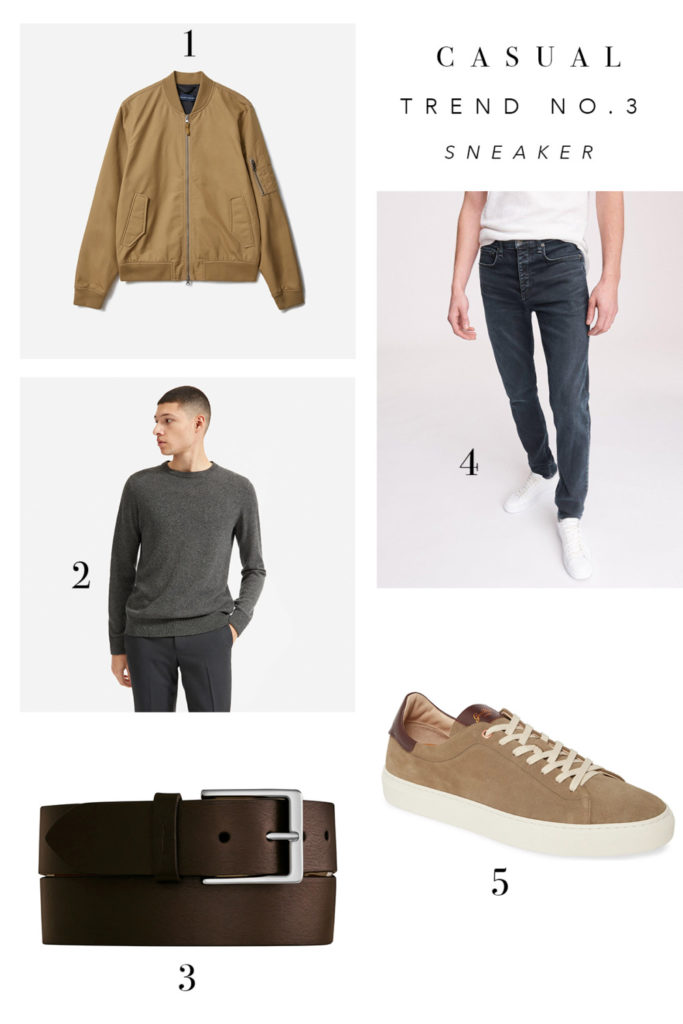 We love this sneaker down to the details of the waxed laces.  These are handmade in Tuscany and belong to the Good Man Brand.  Their company motto is: "Lead. Inspire. Live." and they strive to bring out the best in all men, which has inspired us to use them in this fall casual look.  We love the warm tan and grey tones of this look, good for your weekend casual vibes.
SPORTY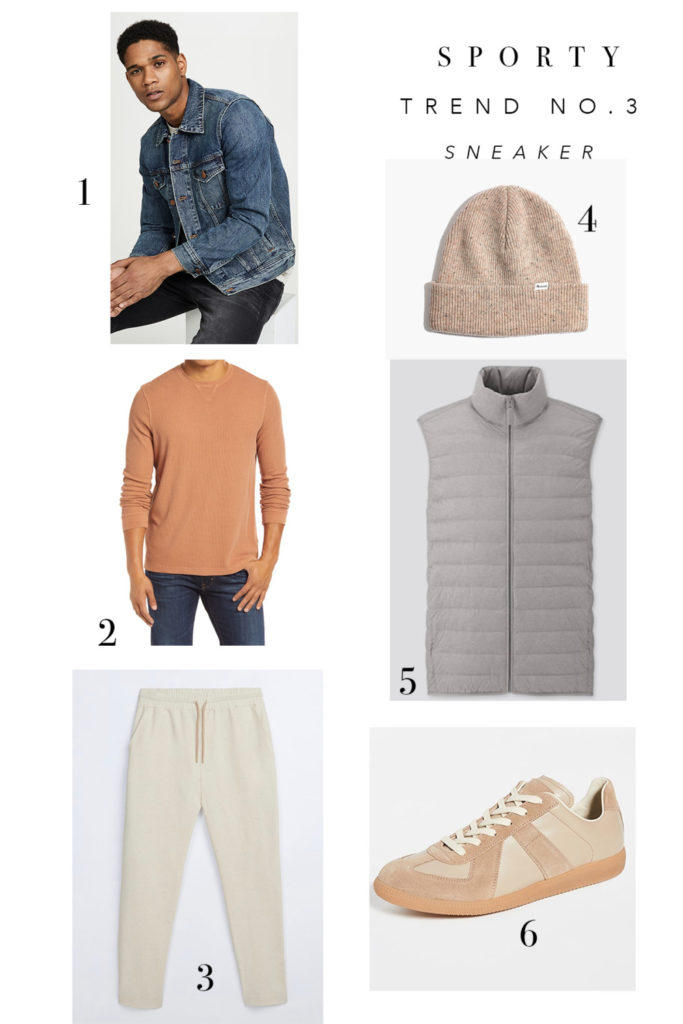 When dressing sporty it's common to go with a darker neutral–black, navy, and grey. But we love putting a spin on our sporty looks for men and going light and neutral. Starting with the soft nude and ivory suede+leather sneaker, this compilation of nude, ivory, and light grey with a pop of denim not only looks cozy but so very chic.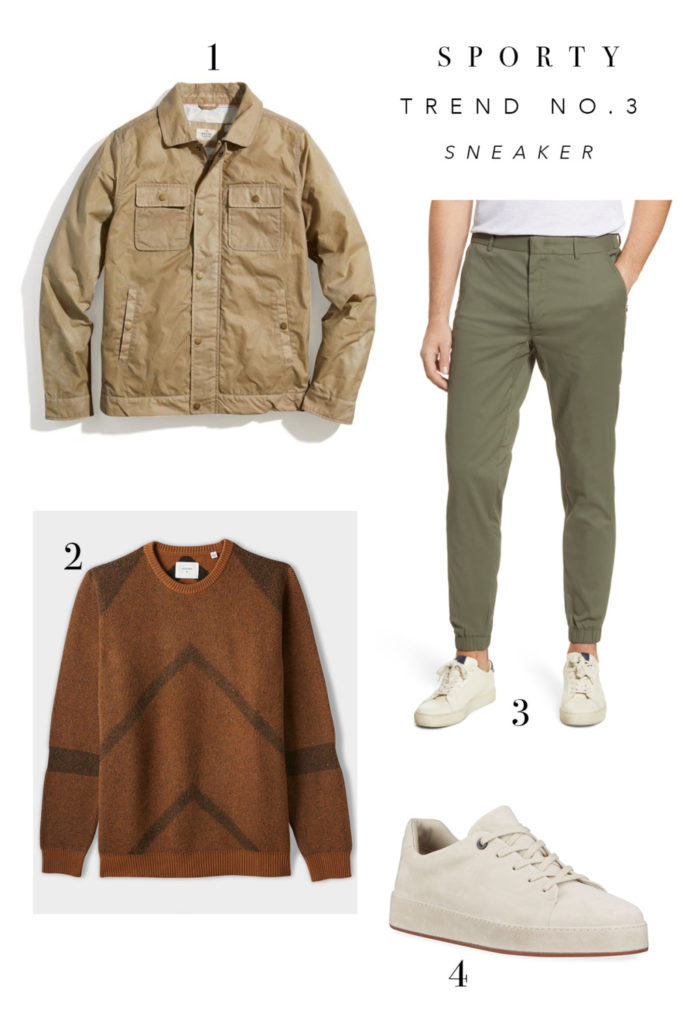 This is what we like to called refined sporty! Most definitely sporty in nature, but a bit more polished for the guy who prefers that polished element. This look combines a variety of autumnal colors and textures to create an outfit  that is truly dimensional. The neutral suede sneaker is the perfect finishing piece as it elevates this look.
DRESSY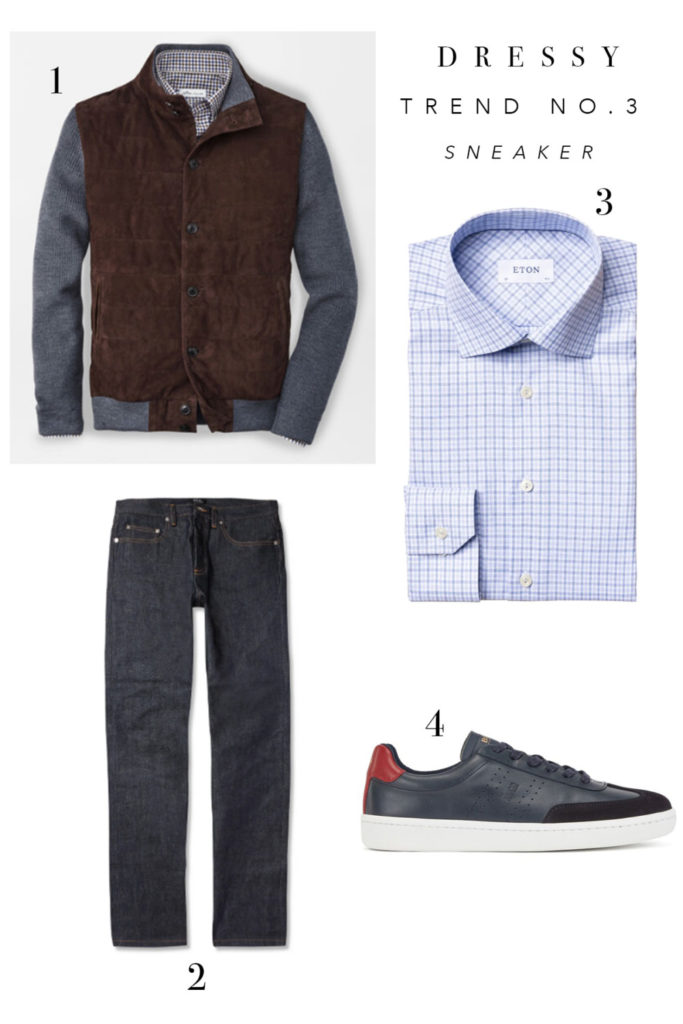 We love this dressy sneaker so much because it's available in a dark blue too! Styled back to a no-rinse, blue dark denim and updated suede/sweater jacket, this look is one that matches many styles so easily!
To learn more about our Personal Shopping, Wardrobe Consulting, and Outfitting services, visit us here: https://www.wardrobetherapyllc.com
For content created on our website and social media, some links contain affiliate links which we earn a small commission from.