Our hearts are heavy with the state of our community and our country at large. We stand behind the unity and freedom of all people, and our team feels strongly we are in a much needed space for change. With that said, we were inspired by "The Last Dance", the untold story by Michael Jordan. His talent was untouchable, his strength was mighty, and he was in top-notch style on and off the court…but also on the golf course. With golf season upon us, we have put together 4 golf-friendly looks for every occasion.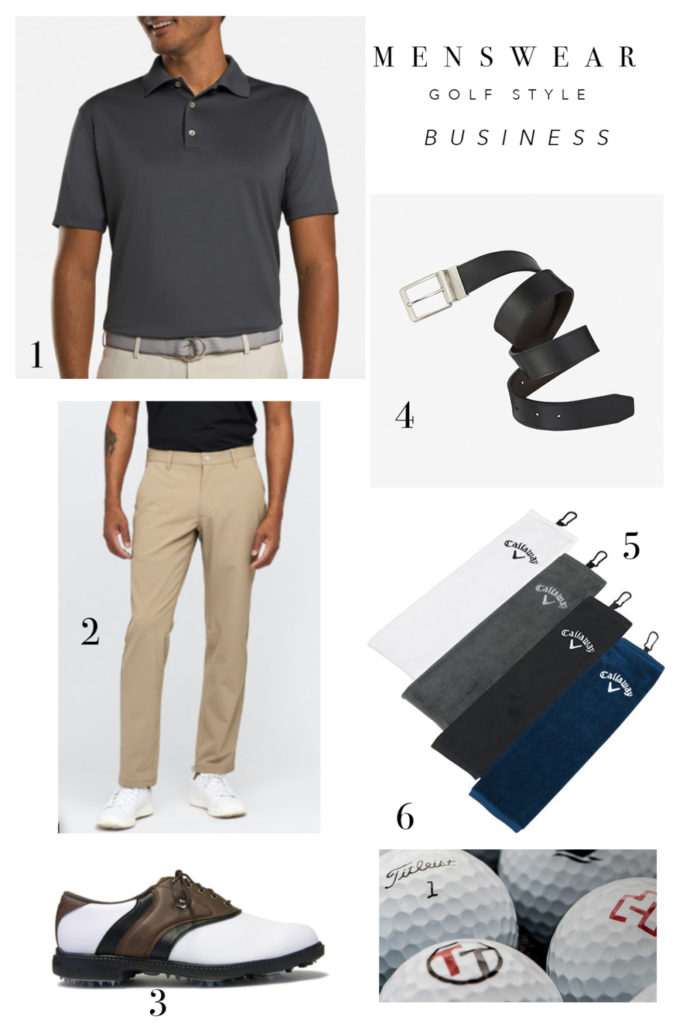 When opting for the business look while golfing, the goal is to stay comfortable for the sport, yet dressed appropriately. Going for a darker shade in a polo and pairing it with a khaki pant, mixing browns and black feels sophisticated but fresh. These pants come with shirt grippers, a great feature to keep your golf look polished for a day of mixing business with pleasure on the course. And if you can top your look off with personalized golf balls and a towel you'll have this deal in the bag!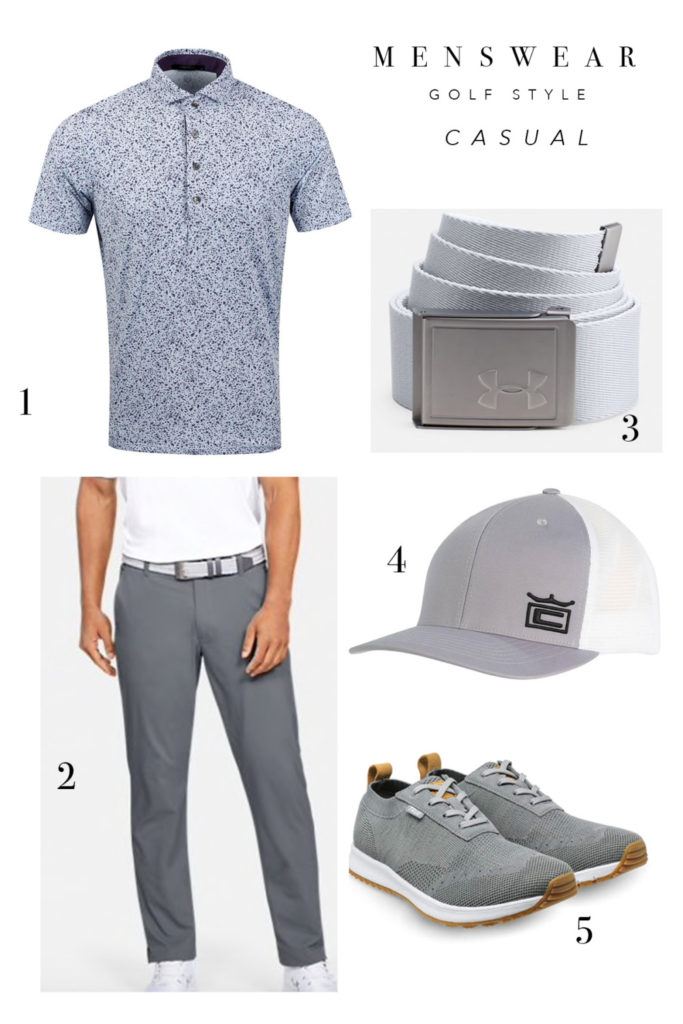 We know the guys that like the casual feel on and off the
golf
course. Why not look good for both? This top is print heavy, without feeling like a print.. and pairs so nicely with the Under Armour
golf
pant. The pant is said to "move with your body and reduces drag on every swing" (sounds good to us!) The belt in white is a must! Pulls the whole look together!! Get
golfing
!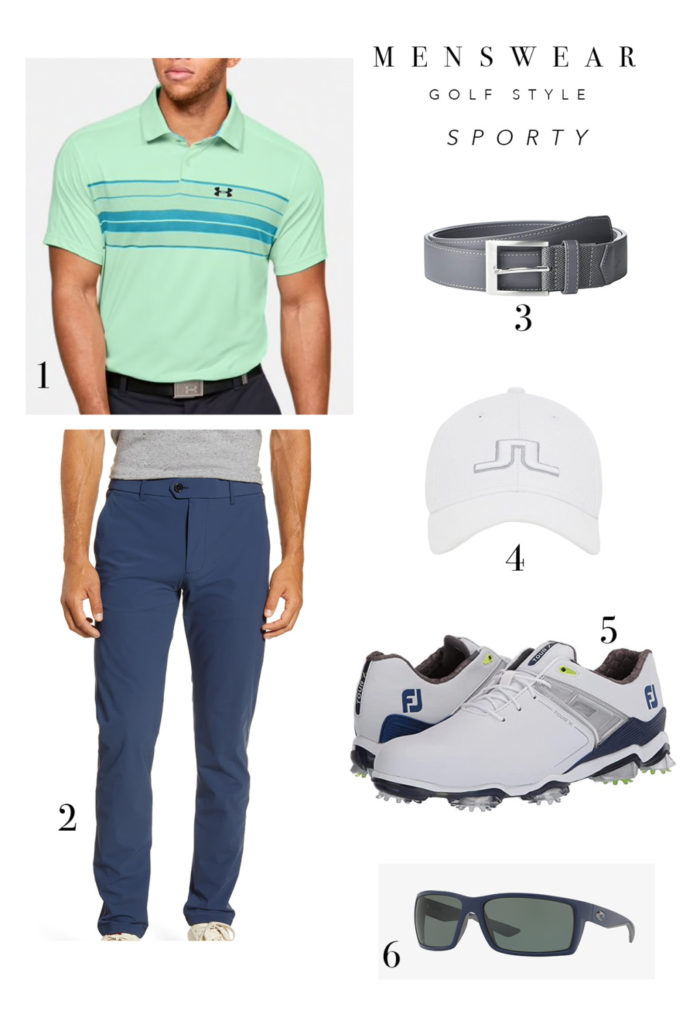 If you are often drawn to bright or bold colors, golf attire is a great way to interject it into your outfitting.  We recommend limiting the colors to two at the most to keep your colorful outfit from looking too loud. And a great pair of polarized shades and a hat are a must on those sunny, summer days! Don't worry about matching all your logos though as more and more professional players are mixing multiple brands in one look.
1 SHIRT | 2 SHORT  | 3 SHOES | 4  GLOVE | 5 BELT | 6 HAT
If preppy is more your style DNA, then it is safe to say you really come alive when preparing your look for a day on the course. Golf has always embodied a preppier side and we love that. Rather than going for the usual colorful preppy look, we like the idea of changing things up and going neutral! This printed jacquard polo paired to a black short and all white accessories screams clean, classic and elevated.  And oh yes, this golf shoe with a little color pop gives this fresh look just enough edge, while keeping this nice and clean.