And just like that, it's Mother's Day Weekend! We are looking forward to a weekend of family time and celebrating all the ladies in our lives who are mommas. Last week we shared a roundup of perfect Mother's Day gift ideas and this week we are sharing what we will be wearing! Cheers to all of the special women in our lives!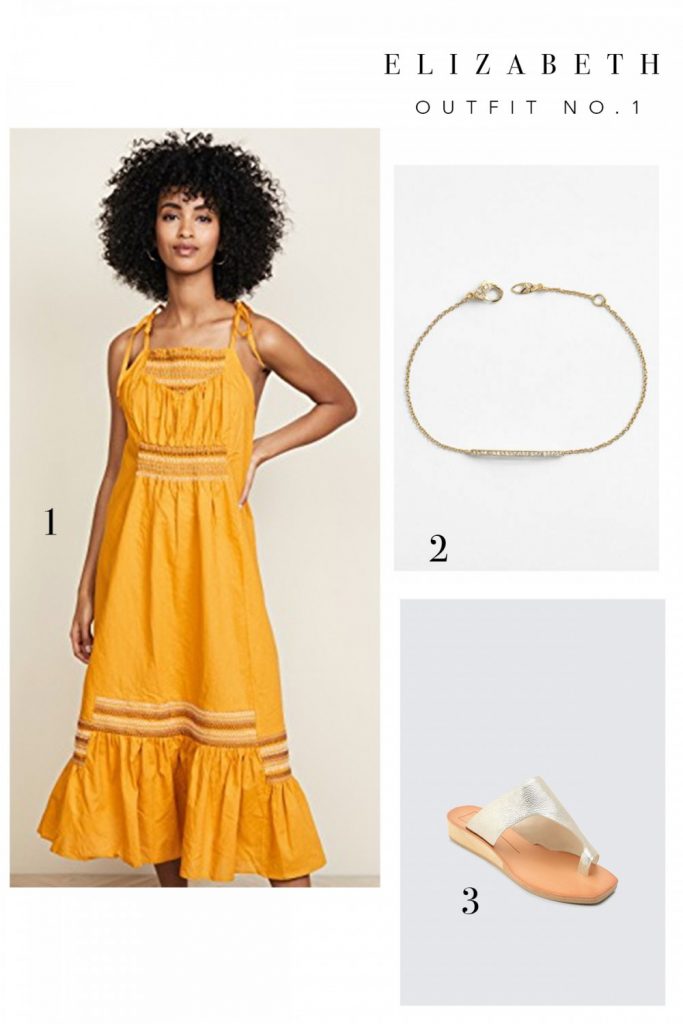 I'm in my happy place when I can throw on a good oversized dress and feel great all day long. And isn't this what Mother's Day is all about? Feeling great?
This dress is perfect for our
Sunday
Funday. Our sweet family will head to church and then spend a day with our family. Usually full of sporting practices and games… but making sure to get extra snuggles and most definitely an afternoon with a delicious cookout! Hoping to even cheers for a bit with my good friend momma's.. A perfect
Sunday in my book
.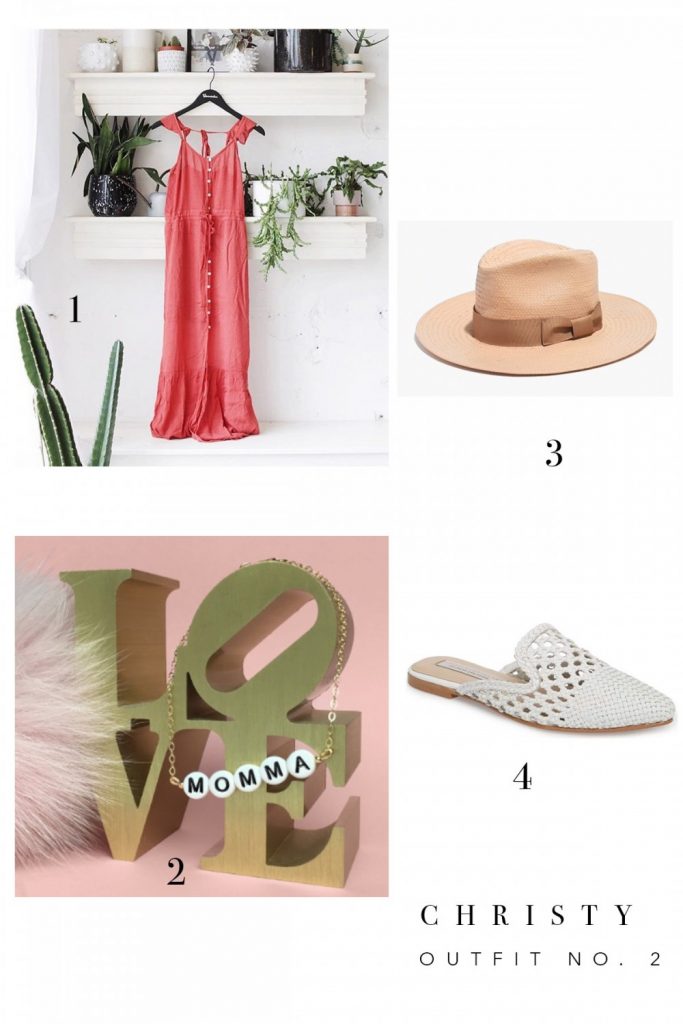 1. Vernacular Boutique | 2. Ryan Porter Personalized Bracelet | 3. Madewell Hat | 4. Kristin Cavallari Mules
This Mother's Day will be my first with my two girls, and I'm really looking forward to it! Our plan is to go to Church as a family then to brunch at Worthington Inn. We'll be surrounded by both my parents and my husband's, as well as our siblings and kiddos! We'll follow brunch up with a walk through downtown Worthington and perhaps Antrim Park, then spend the afternoon in our backyard, where we plan to grill out (weather permitting, fingers crossed!!) and enjoy some refreshments, music, and our families 🙂 This outfit will suit an 80 degree day well! Love these cute white mules, and the dress has buttons which allows easy access for newborn feedings!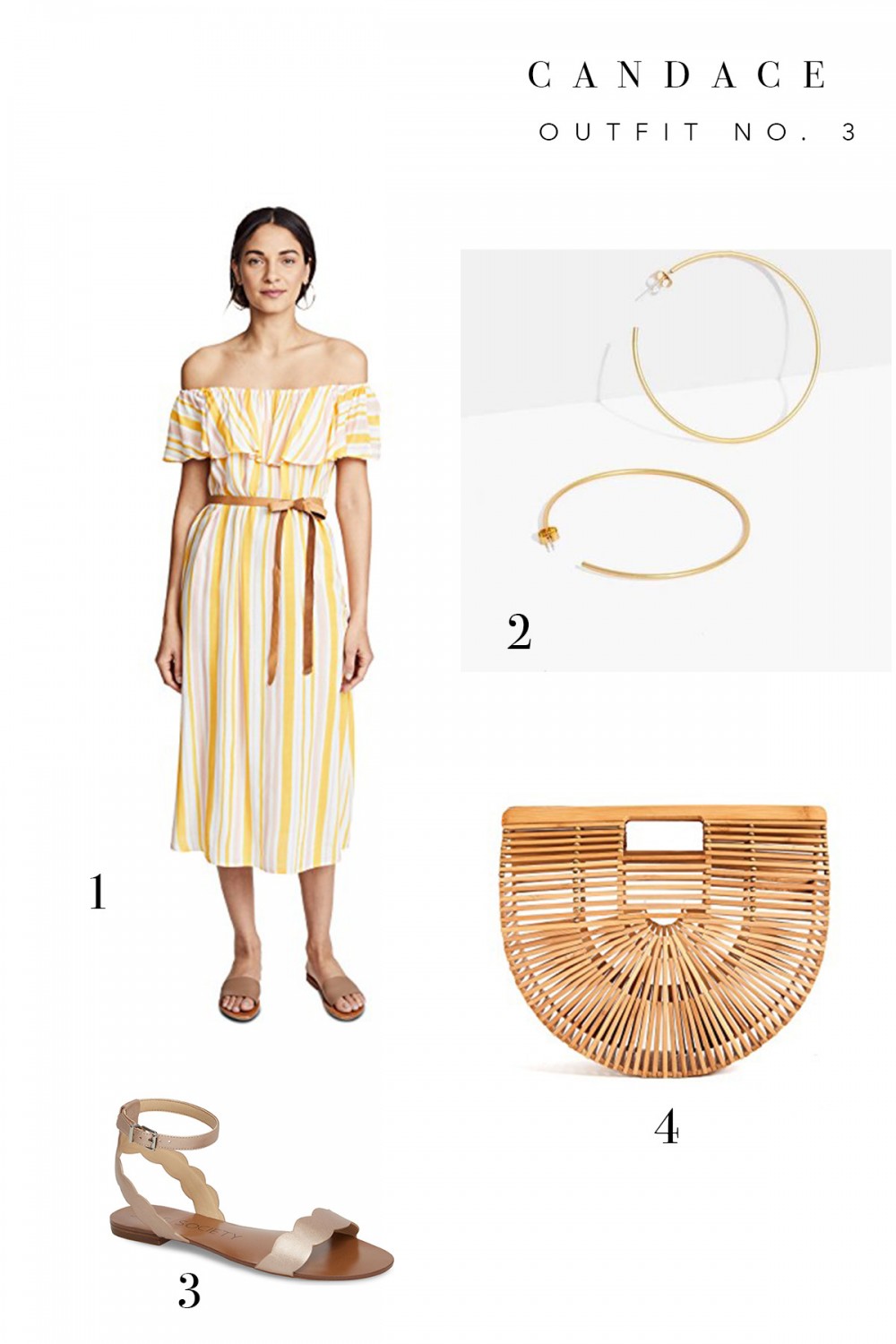 I'm not a momma just yet, but I do love celebrating all the ladies in my life who are! This year, we will be with Jason's family. We will likely enjoy a lovely brunch and simply enjoy some quality time with one another, which I'm pretty excited about. We have not seen one another since Christmas! On special days like this, I like to wear a simple, but stylish dress and cute sandals. The perfect look for a leisurely Sunday!
Spring consulting, personal shopping and outfitting is here! To learn more about our Personal Shopping, Wardrobe Consulting, and Outfitting Services, visit us here:  https://www.wardrobetherapyllc.com