New York Fashion Week 2020 presented us with noteworthy Fall trends coming our way! As we face times of question as far as where NYFW stands, we felt put at great ease with runway looks feeling strong as ever as designers brought their A-Game, and street style leaving us feeling so inspired! The week concluded with a focus on looks we currently love, old ideas making a comeback, and of course, fresh new takes on fashion! Curious to know what is coming soon? Looking ahead, we give you an inside scoop on what is soon to hit us [and stores] in Fall 2020. 
FIVE BIG TRENDS FOR FALL 
Punchy Colors: cerulean blue, green in varying shades, as well as pinks, reds, and marigold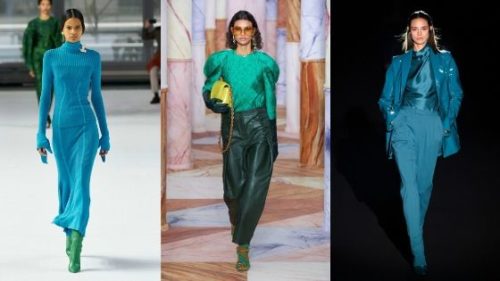 From sky-like hues to pistachio and olive, bold punchy colors are stealing the spotlight. Sprouting up for Spring are sorbet colors, which will continue into the next season, alongside the brights like rosy pinks, tangerines, pops of reds and shades of yellow. Designers such as Carolina Herrera and Ulla Johnson are giving us these pops in monochromatic looks… and we are loving the head-to-toe ensembles. 
Leather: in color and yummy neutrals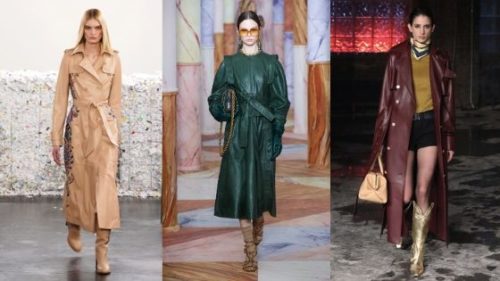 We're getting our seasonal dose of leather for Fall, but it's not your average leather look. This texture favorite is showing up in bold, vivid colors, as well as fresh, rich neutral tones. For some imagery, everything from long coats to leather dresses will make the ultimate statement. Leather has always been important, but we are loving the facelift it's getting! We're not saying "out with the short leather bombers," but we are saying, "in with the long leather styles."
Colorful Plaids: a refreshing look for this seasonal print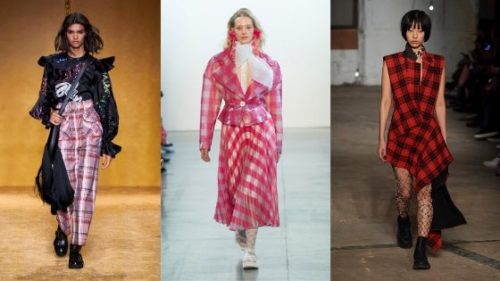 Anything goes… from bright pinks to yummy neutrals to punk vibes. Rather than the usual tiny plaid print, or the expected buffalo plaid or prints found in suiting, we are beginning to see a breakthrough in this pattern, a nod to generations past, showing up in unexpected fabrics and pieces. From Zimmermann to Monse, designers are striking us with these funky, fun, and especially fresh plaid looks.
Equestrian: streamlined suiting, tall boots, high waist, sleek looks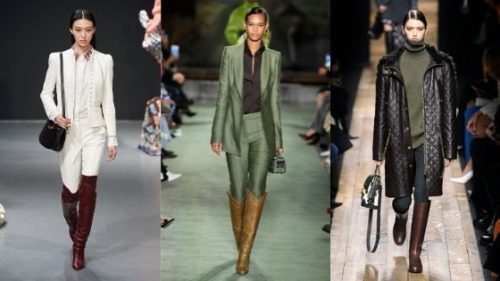 A welcomed change of pace, the sleek streamlined silhouettes that encompass the equestrian style graced multiple runways this season of Fashion Week. The simple look paired with knee-high boots are quite opposite of the fluid pants+jacket ensembles we've been drawn to these last few seasons (don't worry–we still love and stand behind this trend/look/movement as well!) But we know our clients will respond well to this updated outfit, as do we! 
Ponchos & Capes: oversized, statement-like styles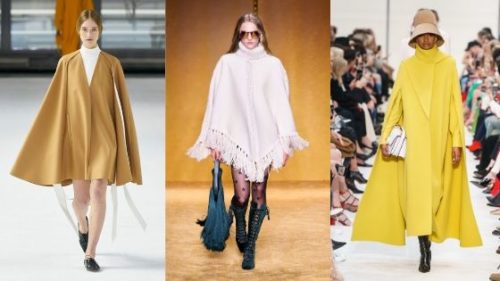 Simplistically chic at it's finest. The poncho makes a return, and it's about time with this 70s movement we've been getting behind as of late. Paired over a sheath dress or worn with a great pair of denim, this piece is versatile and makes the ultimate statement.
In addition to watching the shows, one of our most anticipated moments during Fashion Week is seeing the Street Style! As we've shared before, taking a glimpse at street style provides a unique opportunity to see current fashion trends in play by our peers. From colorful plaids to ponchos and capes to perfectly textured leathers and earth tonal monochromatic dressing. Good. So good. Here's a round up of some of our favorite looks!
Punchy Bright Colors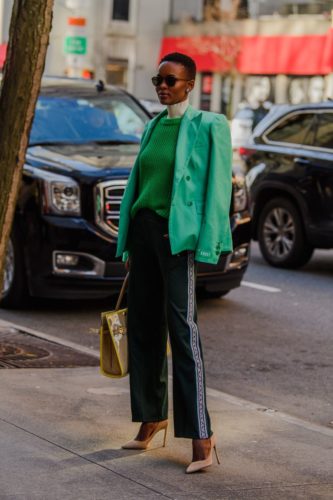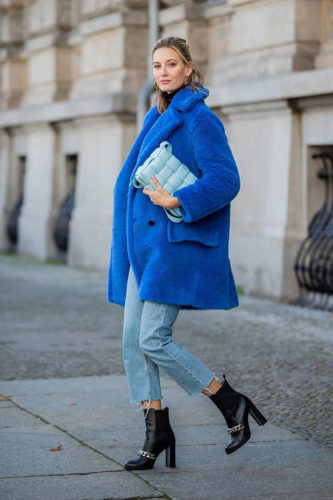 Leather Looks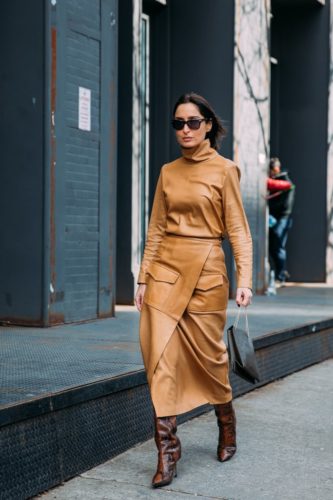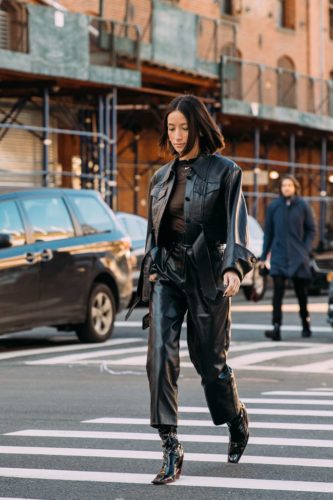 Colorful Plaids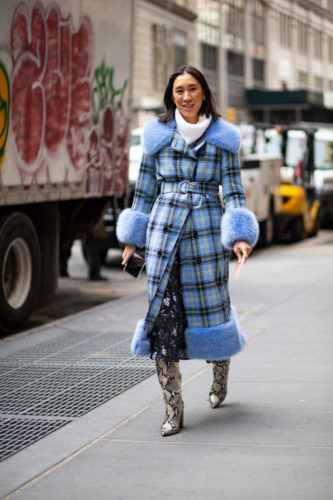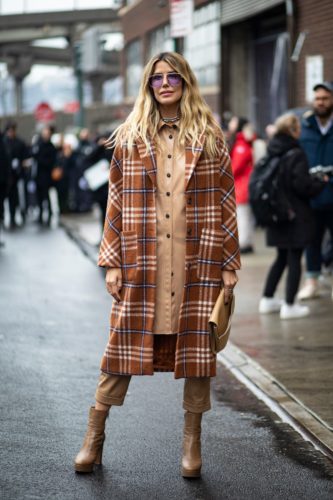 Equestrian Theme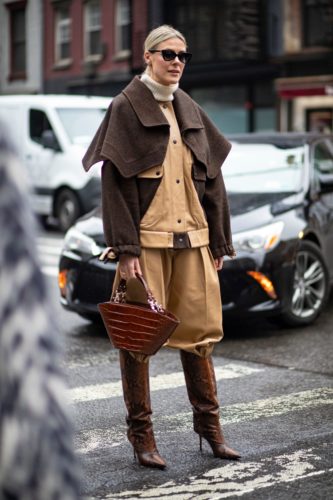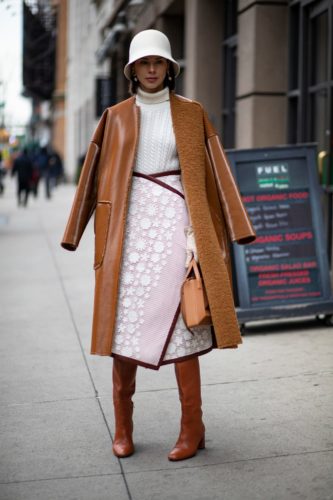 Ponchos & Capes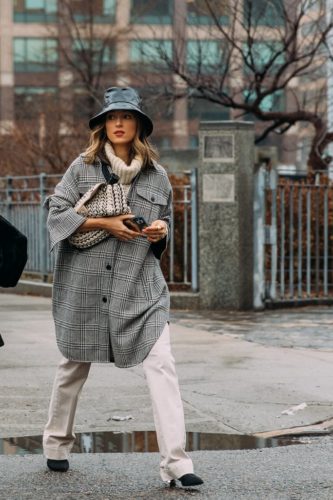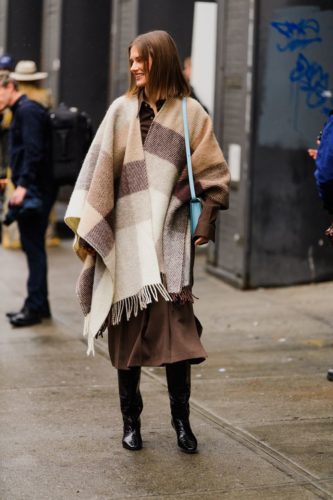 A true NYFW roundup is only complete after seeing both runway and street style combined. There is so much wearability in the styles we are seeing, and love the practicality of these statement pieces. Ponchos are a look, but they also add coziness in chilly temps. We all know you don't have to be a horseback rider to style the sleek knee-high boots and elevated neutral hues. With the ever-classic looks comes the loud plaid and bold colors, and we must say, we're all for the monochromatic outfitting with these strong tones. The streets of New York have shown us how to play with runway, and we're ready to rock these looks during Fall and Winter this year! 
Spring consulting, shopping and outfitting is officially underway! We are currently booking now through the end of March and into early April.
To learn more about our services, visit us here:  https://www.wardrobetherapyllc.com