September is one of our favorite months and for many reasons. For us fashion lovin' gals, September is practically the beginning of a NEW YEAR. A change in weather, the welcoming of fresh new fashion ideas and a look ahead at what is to come! New York Fashion Week concluded last week. Things were a bit different this year, as some designers opted for more informal presentations, rather than traditional shows. Some even focused on showcasing fashion that reflected our current season, Fall/Winter 2019, while others looked ahead to Spring/Summer 2020. Itching to know what is coming down the pipeline, our team focused on looking ahead, so we can give you a little inside scoop on what is up and coming this Spring. 
Even MORE Green + Tangerine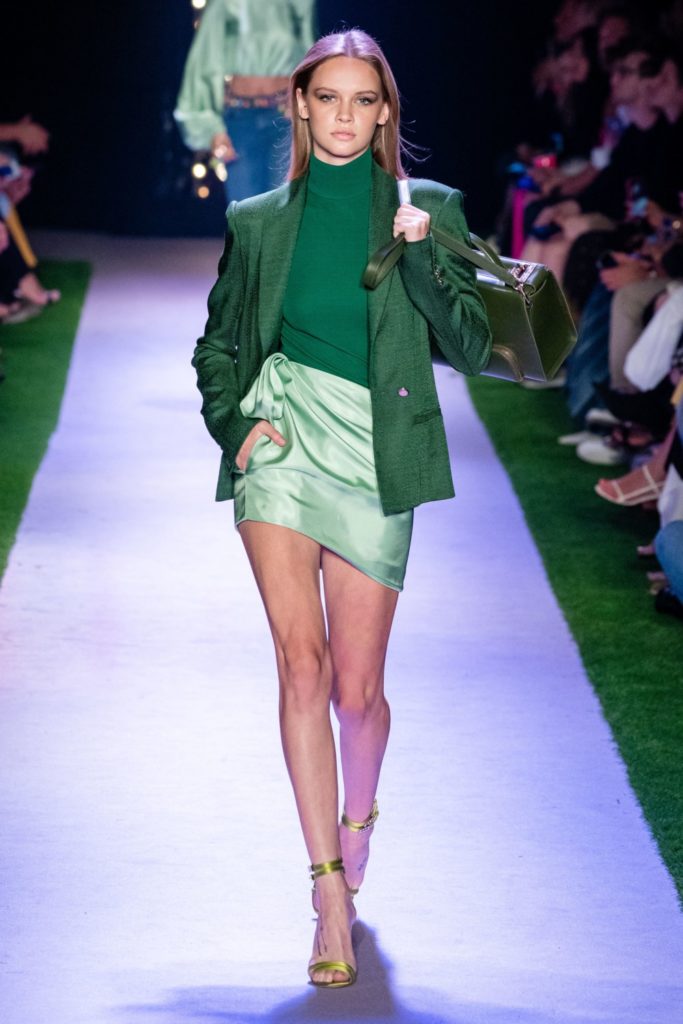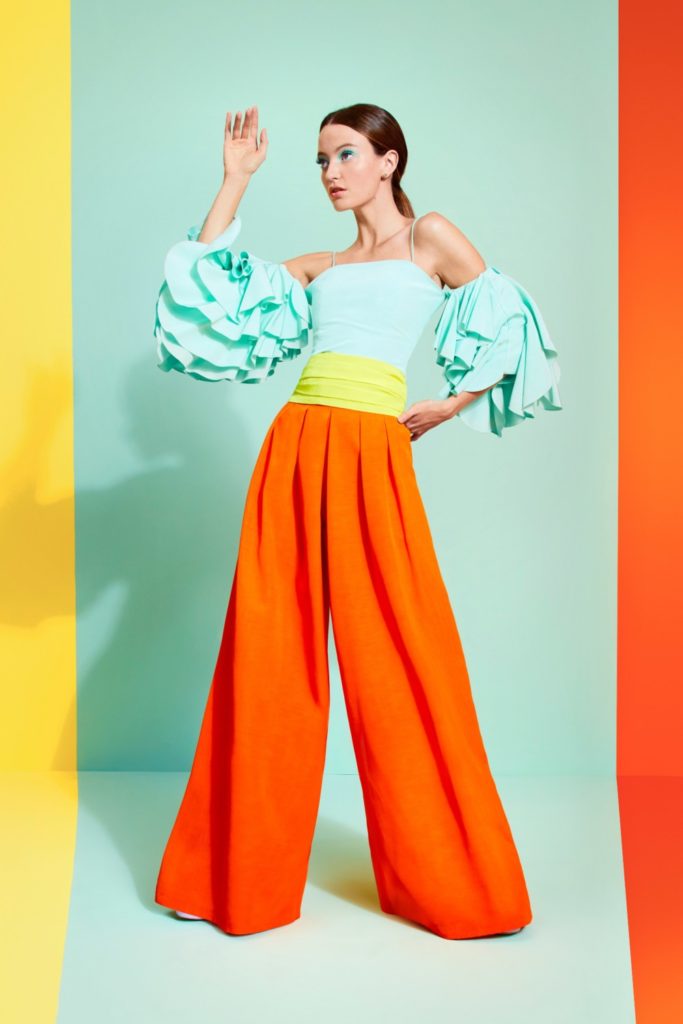 Currently, green is here in a major way for Fall 2019 and will continue on into Spring, but in a slightly lighter and brighter hue. Think Lime Green or even Pistachio. From Tibi to Brandon Maxwell, this color shined through. As a complimentary shade, it also appears that tangerine will be here to make a statement along with other sorbet-like colors. Hello spring, bright and cheery hues. 
Draping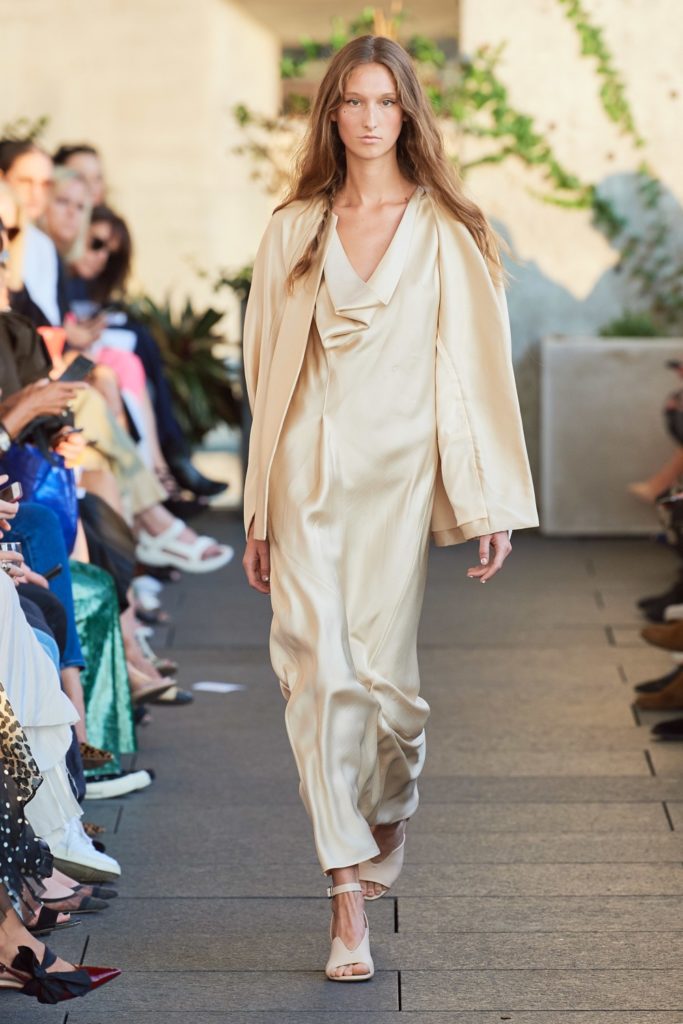 Image Source: Filippo Fior / Gorunway.com via Vogue
Perfectly beautiful, luxe and soft fabrics to create the ultimate drapey look. For a dose of imagery, think Grecian goodness, but in a refined way. This idea was seen on the runway at Oscar de La Renta, Zero + Maria and Proenza Schouler. As of late, there has been a stronger focus on more structured looks, so the idea of more relaxed silhouettes feels fresh for the upcoming season. 
Funky Florals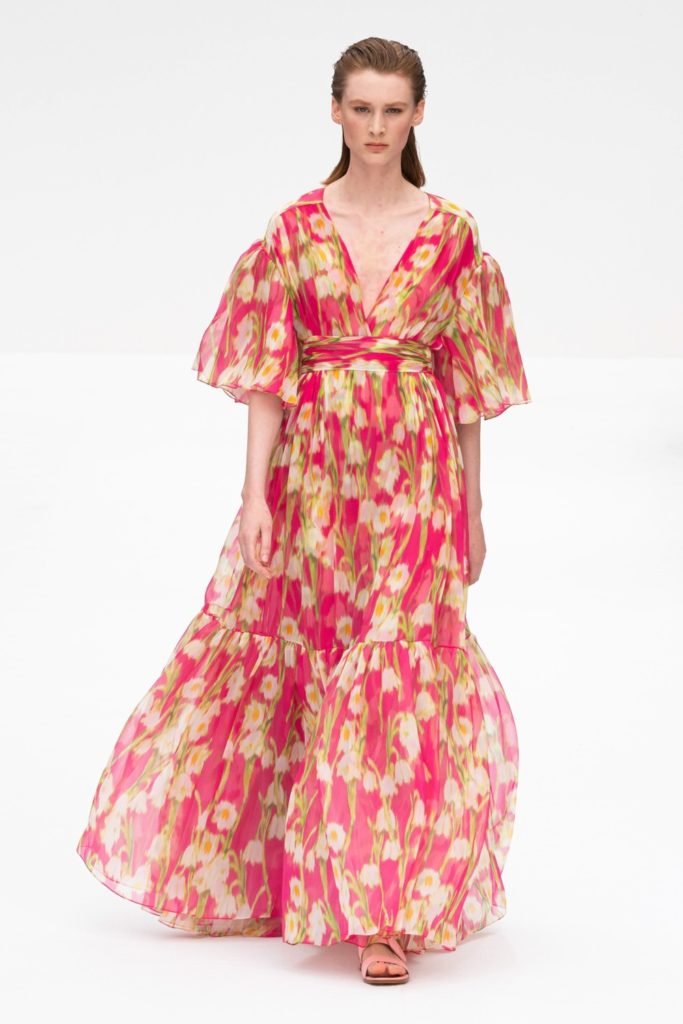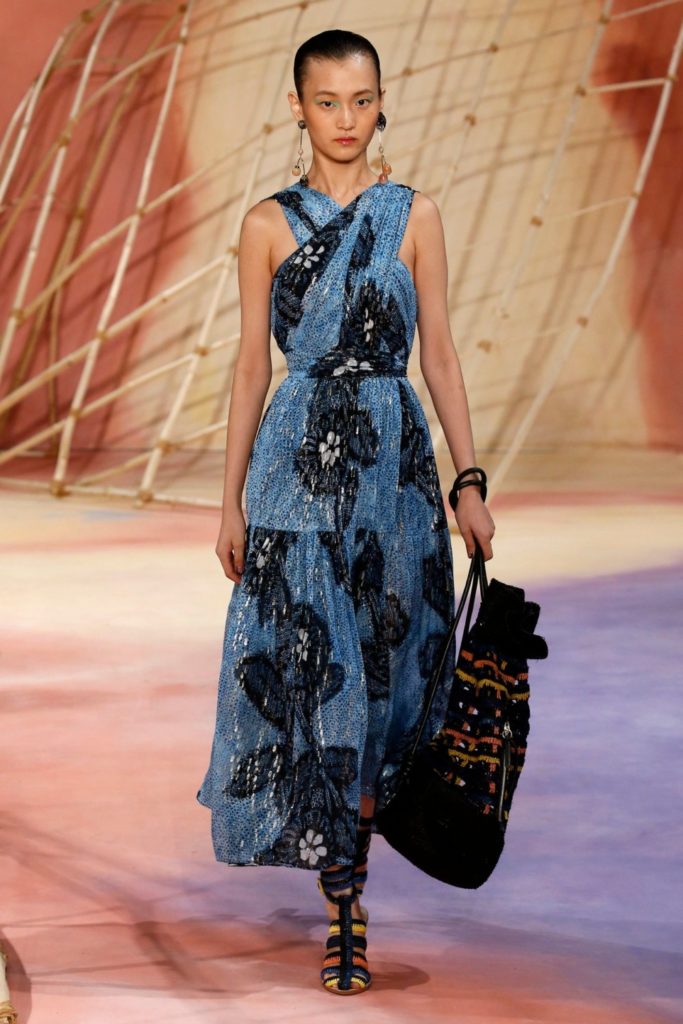 In the words of Miranda Priestly, "Florals for spring, groundbreaking?"  But florals with an extra touch of artfulness, we can support that. Rather than the usual micro print that has been gracing the runways, New York Fashion Week presented larger and bolder floral prints that have a more digital-esque or screen print feel. This idea was spotted at Prabal Gurung and Ulla Johnson to name a few. Oh yes, continuing with the idea of florals, we also noticed some bolder rose prints. 
The Knit Dress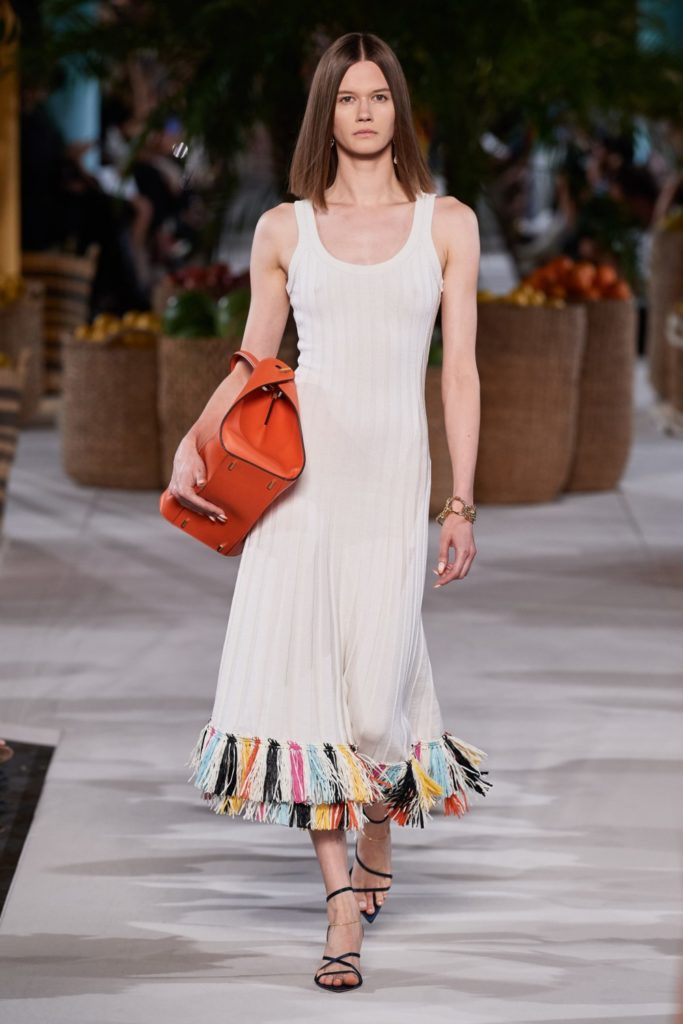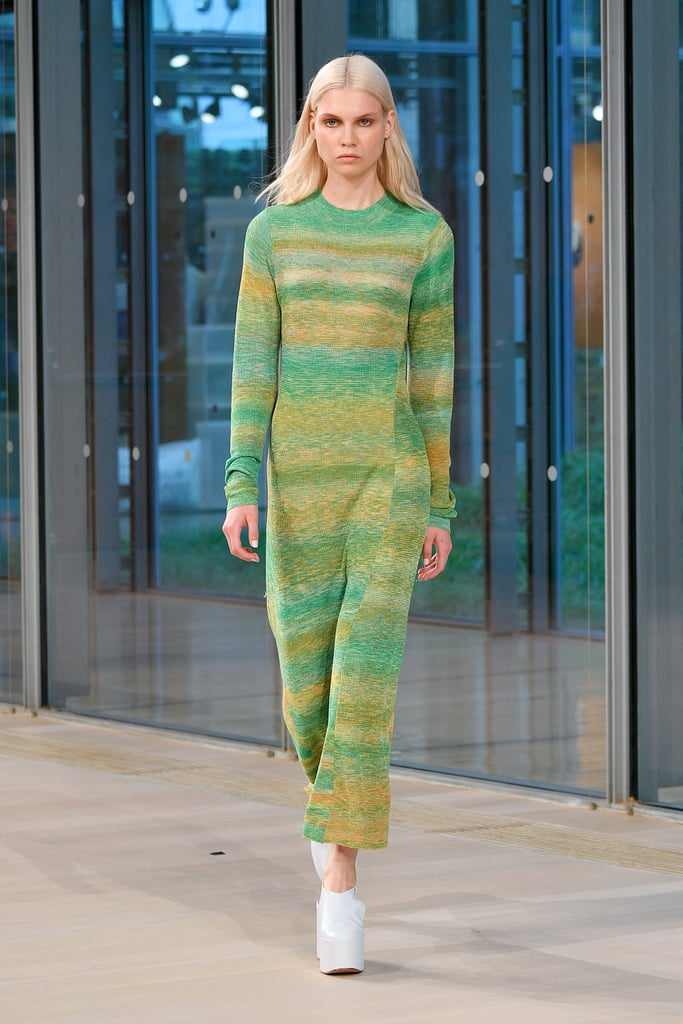 Dresses and spring go hand-in-hand. For this upcoming season, it appears that the focus will be on the knit dress. This is no surprise to us considering how big of an idea knit dressing is for the current season. From your casual day-to-day dress to a more formal frock, knit textures will be all the rave. 
Polka Dots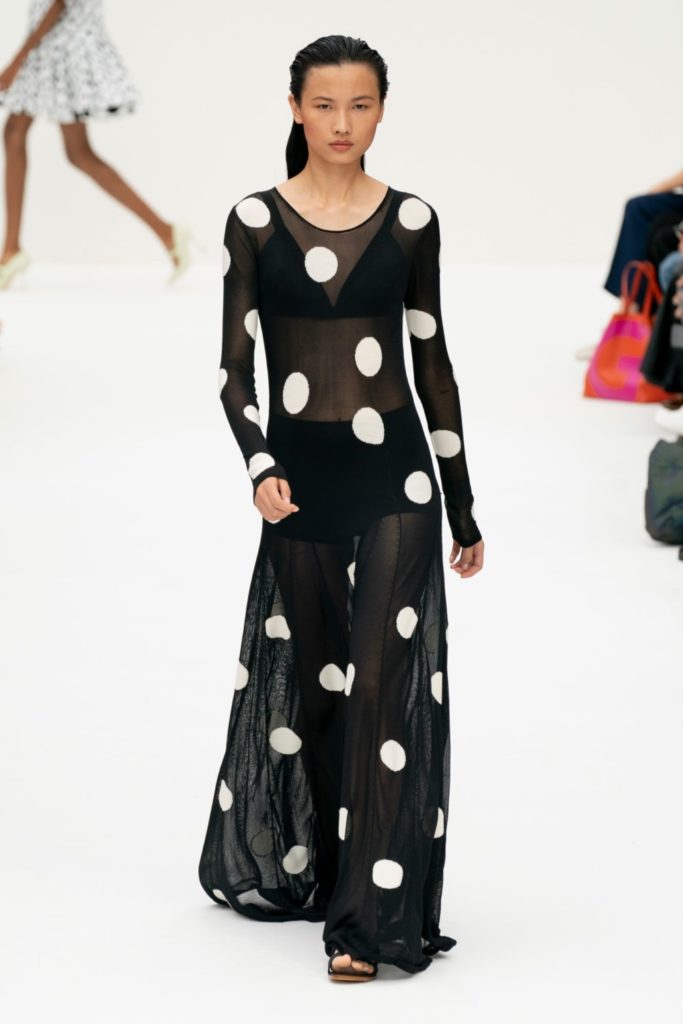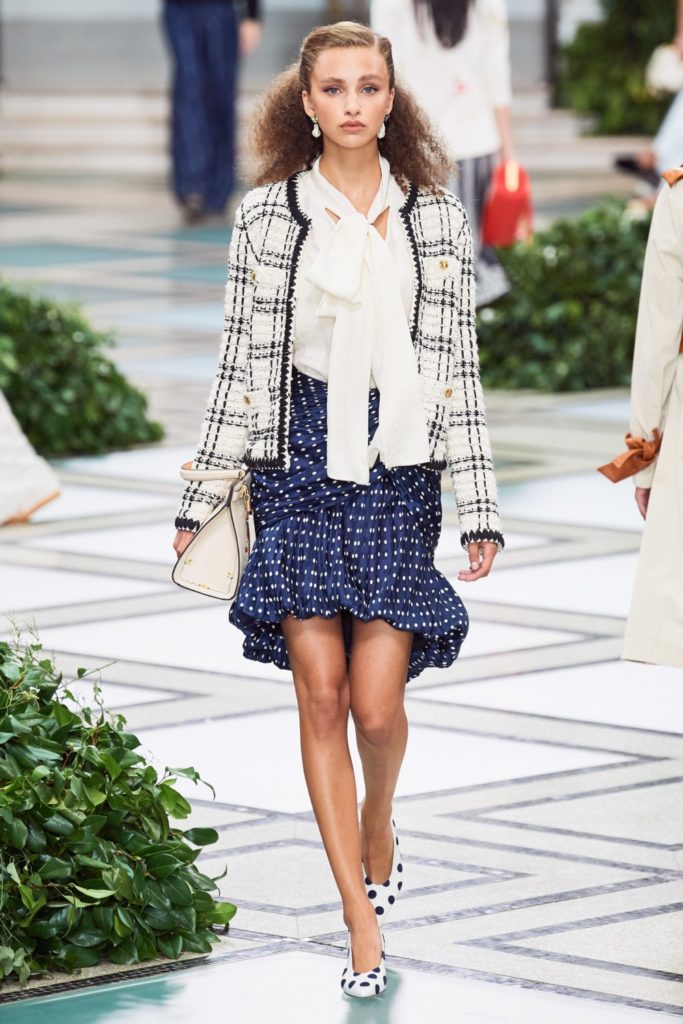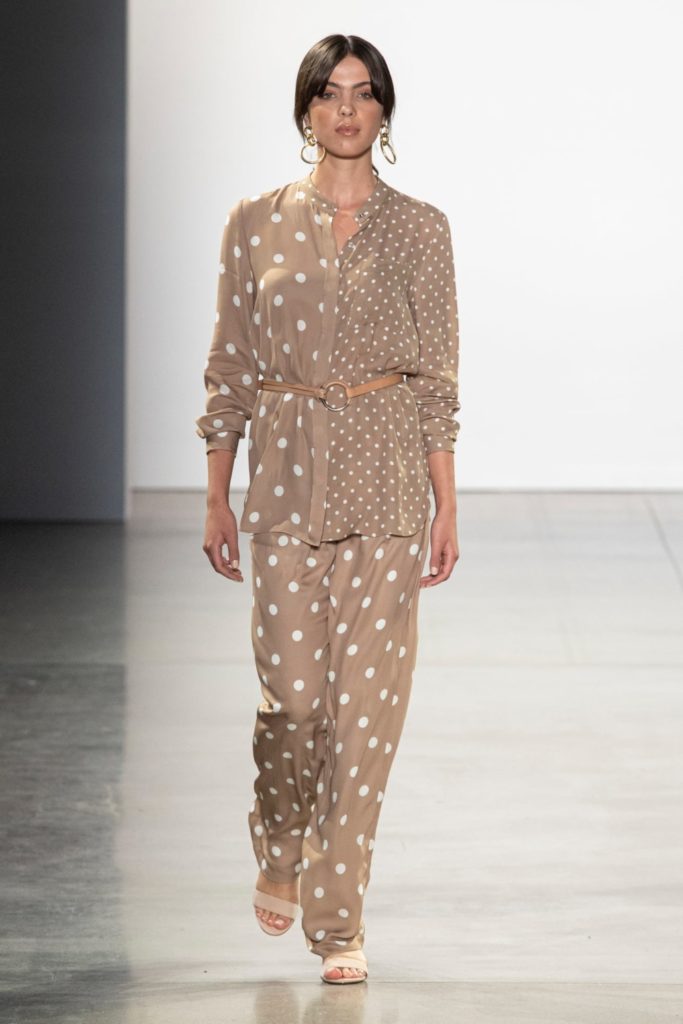 And just when you think polka dots are done, they always come for a return and in a BIG way. An ever classic and iconic print that feels a bit edgier for spring/summer. Carolina Herrera showcased this edgier nuance with a sheer dress (that we would pair with a lovely black slip underneath) along with some other polka dot inspired styles. Tory Burch offered inspiration with navy and white polka dot printed skirt with some abstract ruching. And Elie Tahri opted for a more neautral polka dot matching top and blouse. 
Ok, we will pause there on headlining for Spring/Summer 2020 trends and do our more official round up in the coming months. A look at New York Fashion Week would not be complete without us paying tribute to the street style. It's one of the best ways to see how current trends are in play. Per the usual, there was an array of avant-garde ideas, but what really spoke to us were some of the looks that incorporated statement jackets, true wearability and more! Also, lots and lots of neautrals this year, which is definitely a bit of a change from the usual wild and bold color statements that happen on the streets of New York.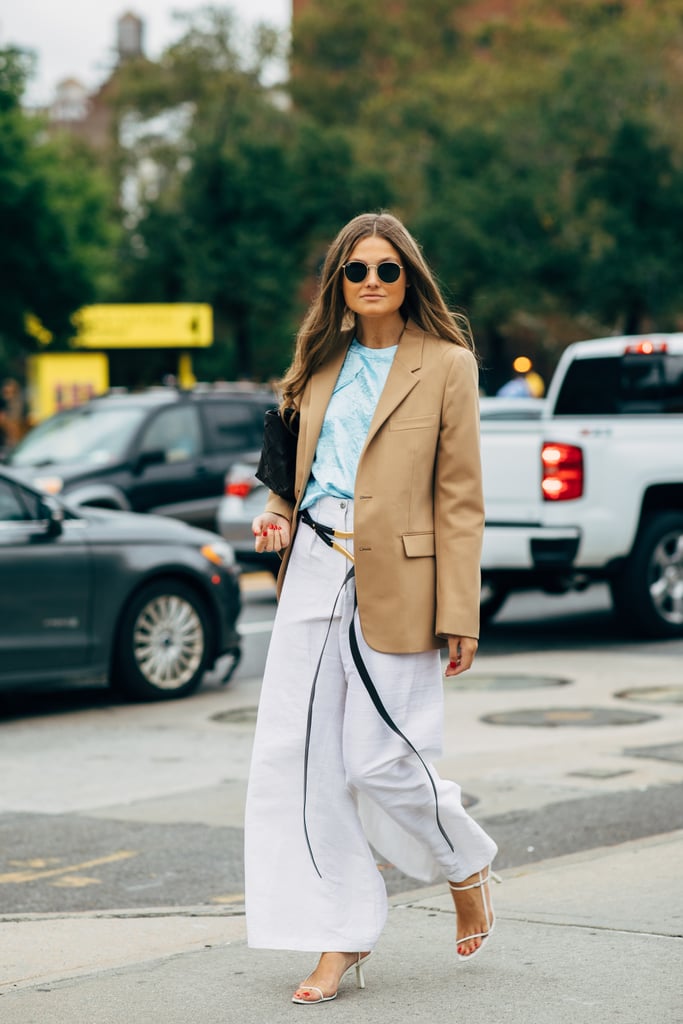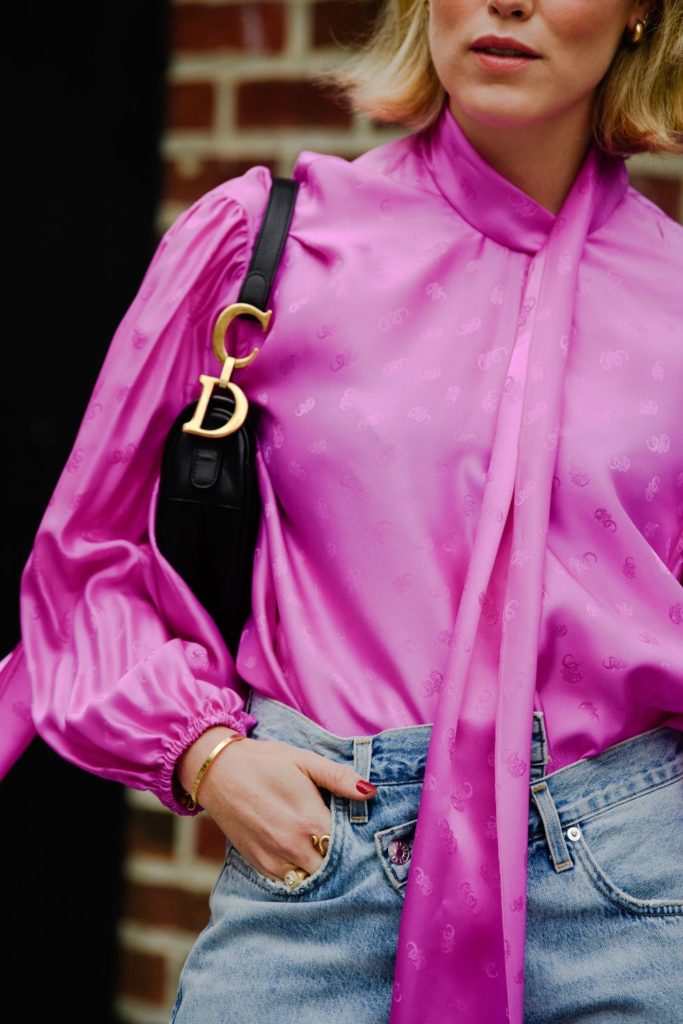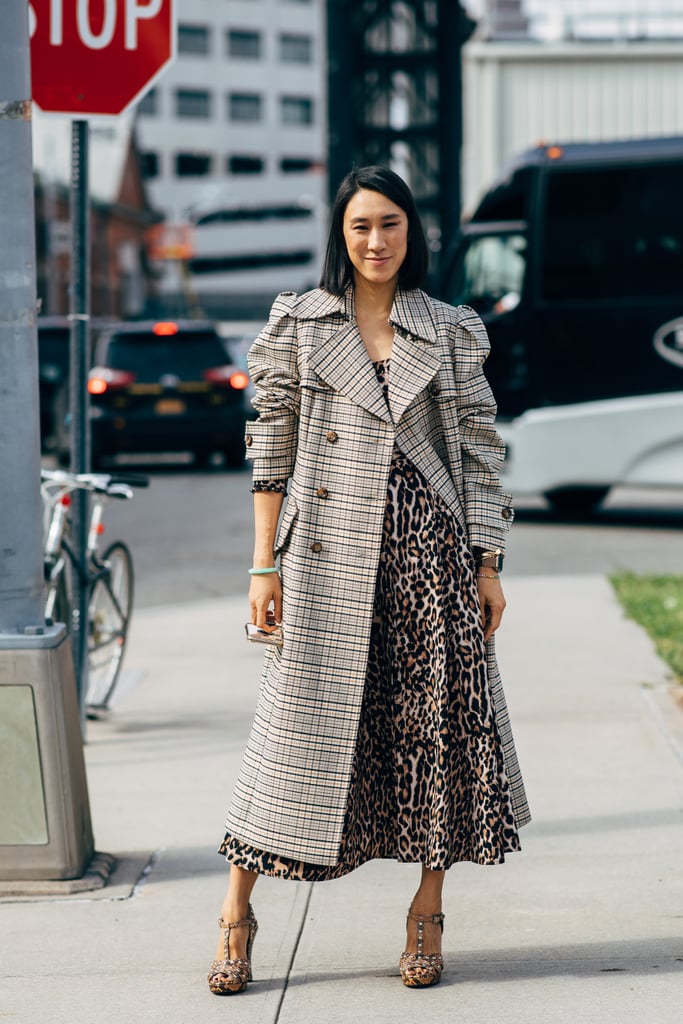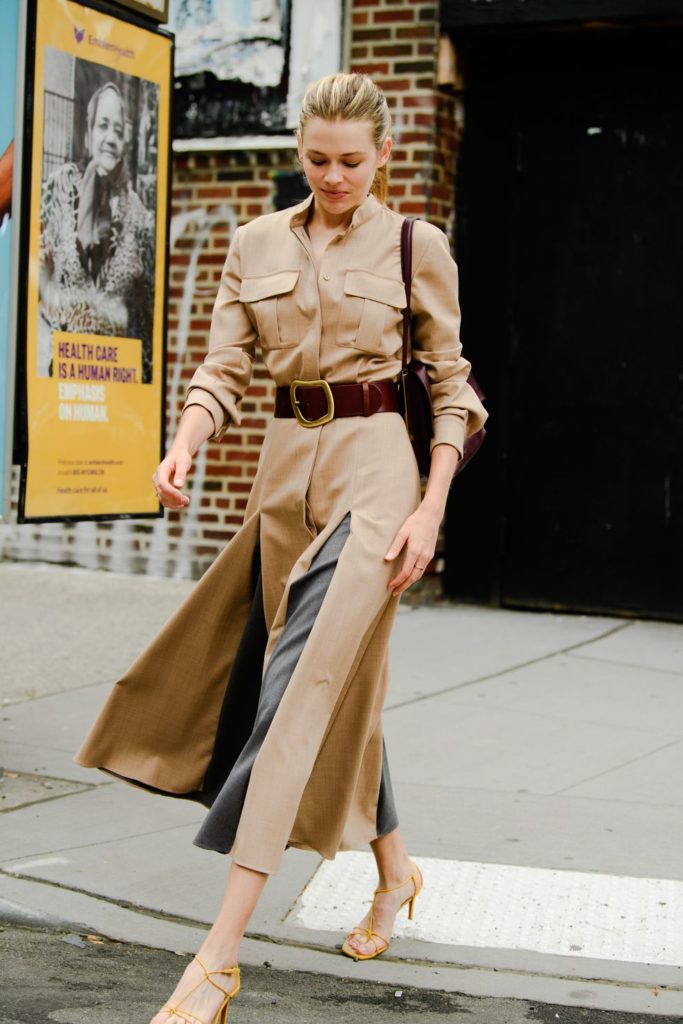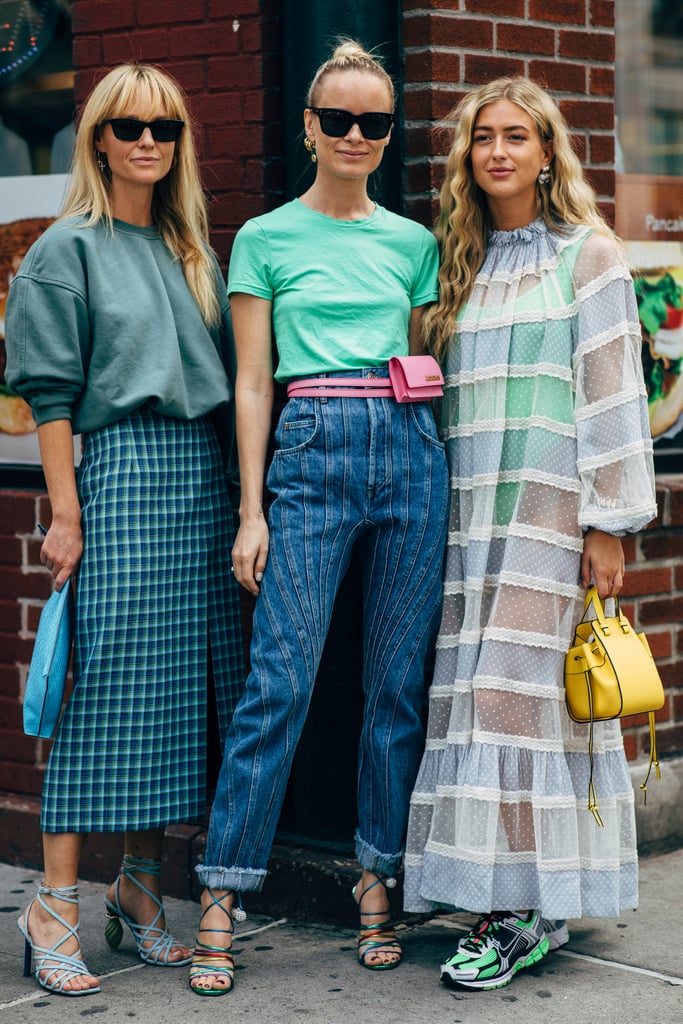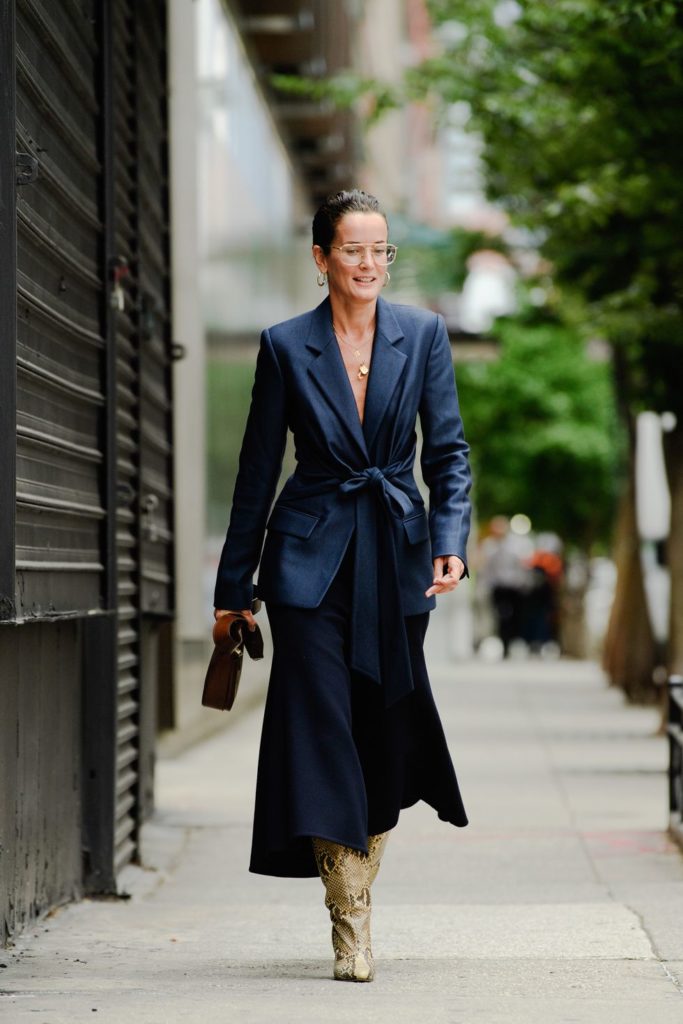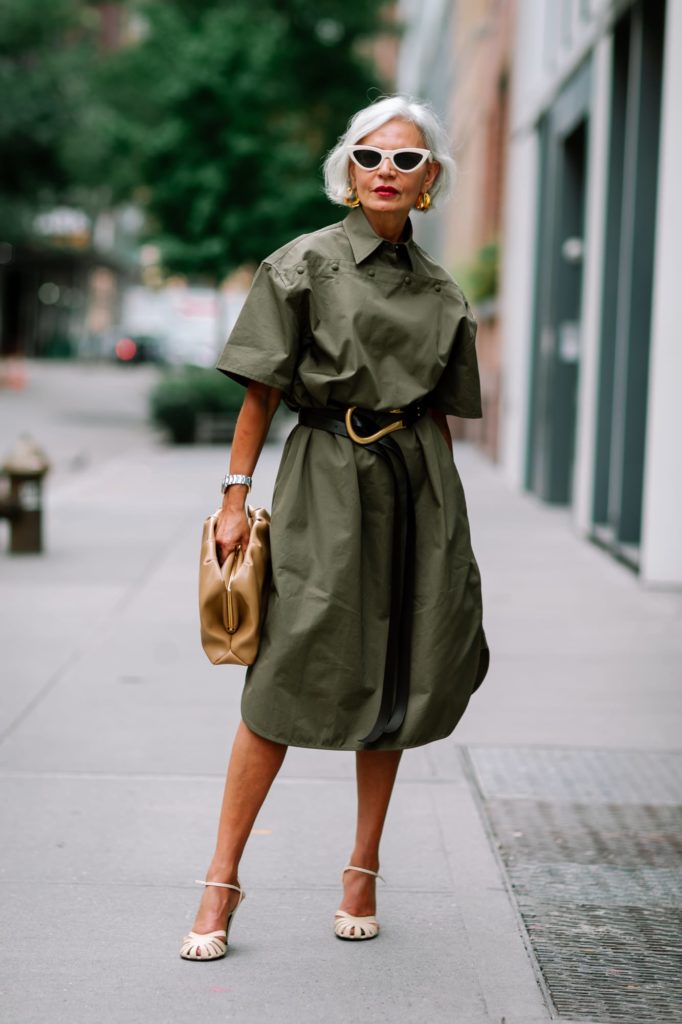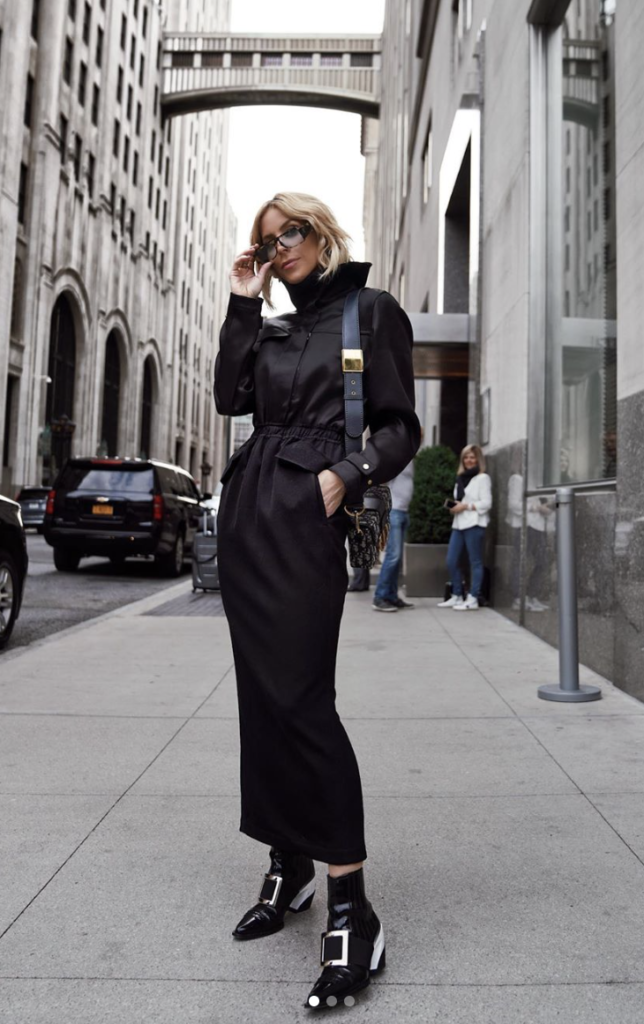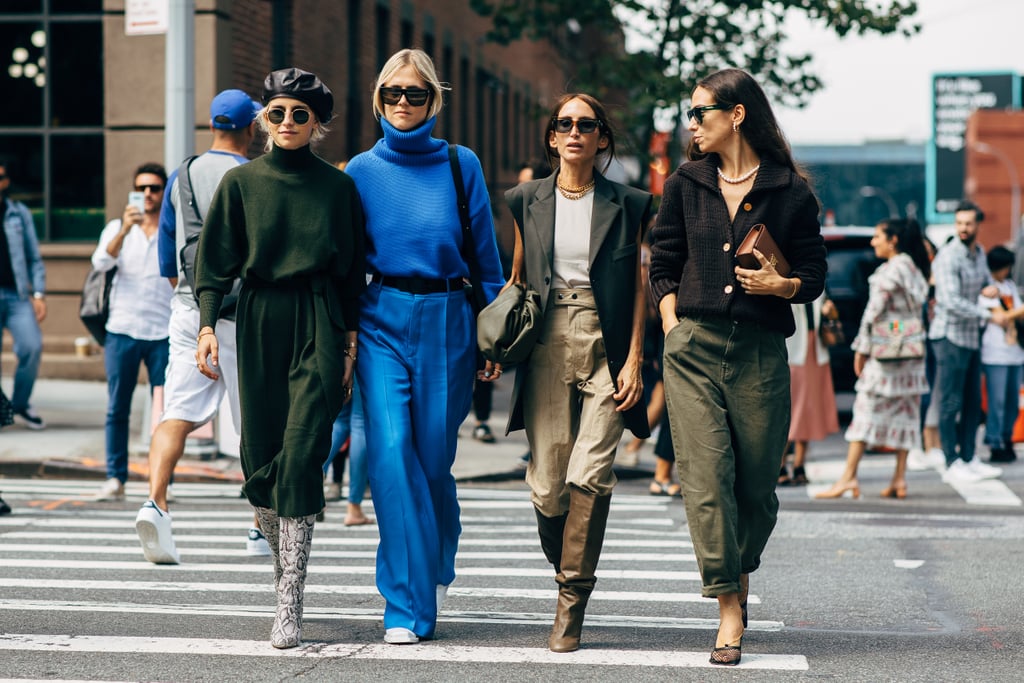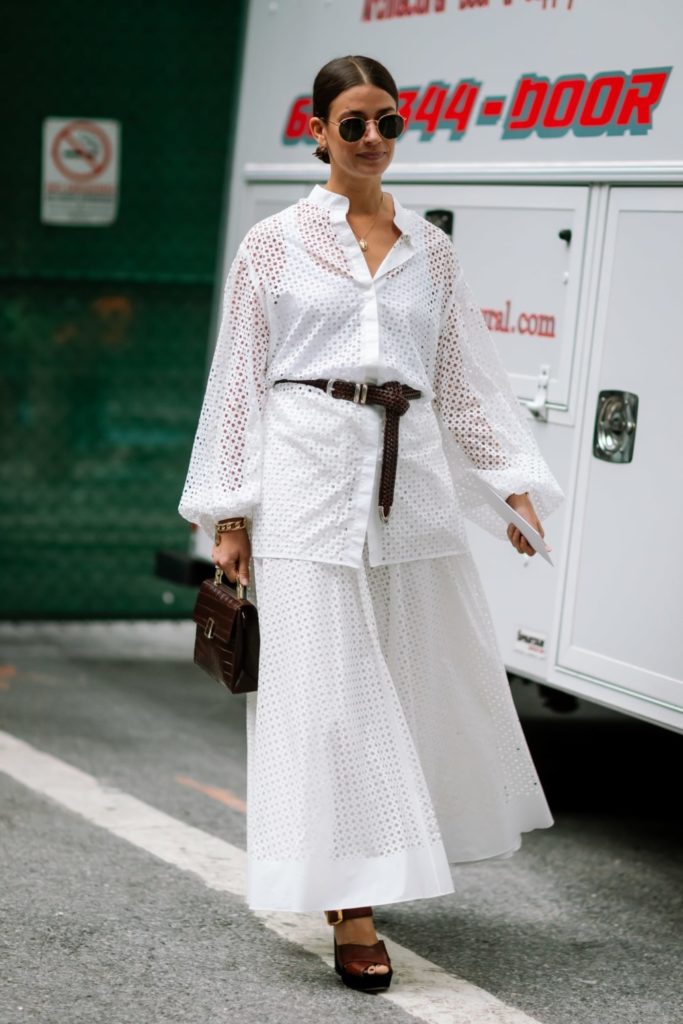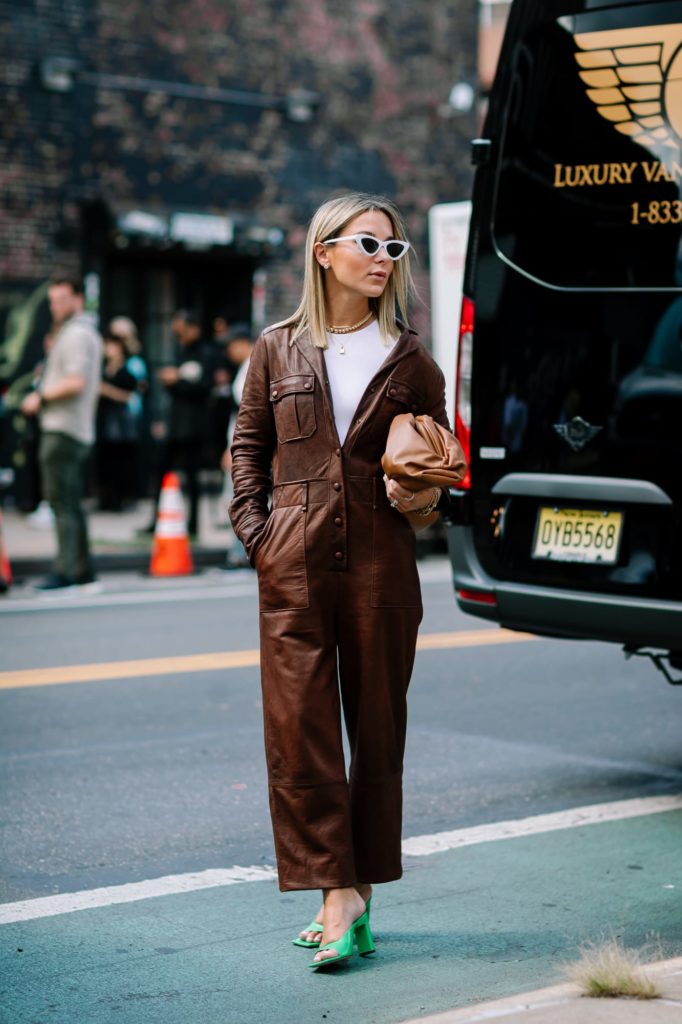 Fall consulting, shopping and outfitting is officially underway! We are currently booking now through the end of October.To learn more about our services, visit us here:  https://www.wardrobetherapyllc.com