Oh, the LBD! Every woman has one or two hanging in their wardrobe (if you don't, let's go Shopping!), and every man has heard a woman in their life utter the phrase, "Little Black Dress"! But how often do you really wear your LBD? We love offering our clients styling tips on adding versatility to their wardrobe, and this is one of our go-to classic pieces we can show you how to wear again and again! 


Daytime Casual Chic:
By adding a sleeveless turtleneck, a black skinny ankle pant, and a sleeveless knit vest, our Little Black Dress has transformed into a chic ensemble!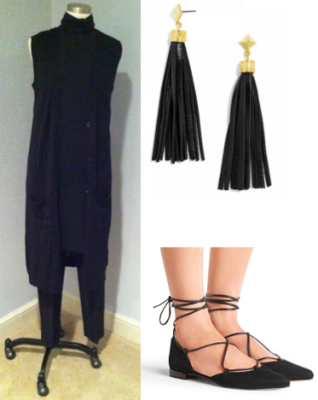 Wear-to-work:
One of this season's must-haves is the bow blouse. By layering this under your LBD you are instantly elevated and ready for the office! We added a grey tweed blazer for an additional layer and paired it with a sleek ankle bootie.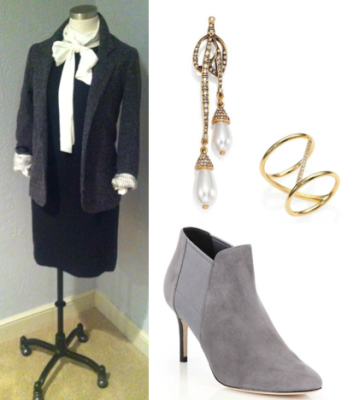 Casual Evening Chic:
For a casual, yet sophisticated way to style your LBD, add a draped cardigan, a sleek over-the-knee boot, and our ever go-to accessory, a grey wool hat!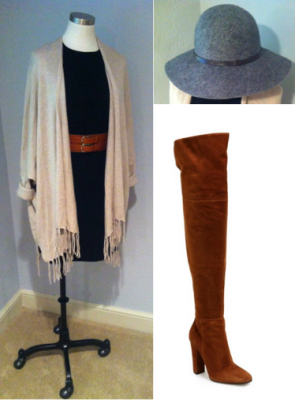 Look 1: LBD, Turtleneck, Skinny Pant, Tassel Earrings, Lace-Up Flats
Look 2: Bow Blouse, Grey Bootie, Brooch, Ring
To learn more about our Wardrobe Consulting, Personal Shopping, and Outfitting services, visit https://www.wardrobetherapyllc.com, or email the stylists directly at Alic@wardrobetherapyllc.com, Christyw@wardrobetherapyllc.com, or Elizabeth@wardrobetherapyllc.com.