One of the hottest trends we are seeing for Spring is pants with some spice!  Fun, bright floral patterns are popping up everywhere in large and small prints: paisley, polka dot,  animal, bohemian-inspired ikat, even tie dye!  So, will this sassy style last through Fall?
After seeing runway after runway for Fall 2012, we are excited to say, Patterned Pants are definitely not a one season only trend!  So, how can we jump on this great trend now, while making sure it still works for next season?
When choosing a pant for Spring, be sure to choose colors that can easily transition into Fall.  A white pair of capris with bright pink and orange floral patterns are cute for now, but they won't work for both seasons!  Also, keep fabrication in mind.  A linen pant is fun in the Spring and Summer, but will not work in the Fall or Winter. 
Here are some great options we discovered that will bring some fun to both seasons!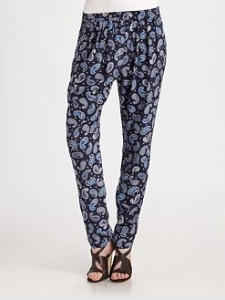 These beautiful Stella McCartney silk paisley printed pants, which can be found at Saks Fifth Avenue, can be paired with a cute pair of black ankle booties to take the look from Spring to Fall!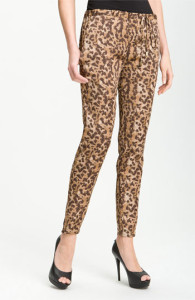 These sassy, slouchy animal print Vince Camuto pants, available at Nordstrom, are a classic print and style that will be beautiful for Fall. For a night out, try them with a closed toe black pump.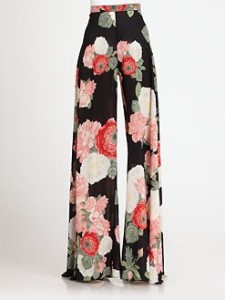 This bold, floral printed wide leg Alice+Oliva pant is available at Saks Fifth Avenue and is definitely a fashion-forward option!  For a less trendy version, look for a floral pattern in a smaller print.
Shop www.nordstrom.com and www.saks.com to find all of these beautiful pieces shown above.
Don't be afraid to try any of these great looks!  Wardrobe Therapy will help you find the style and fit that is perfect for you.  Keep Making Every Day A Runway!