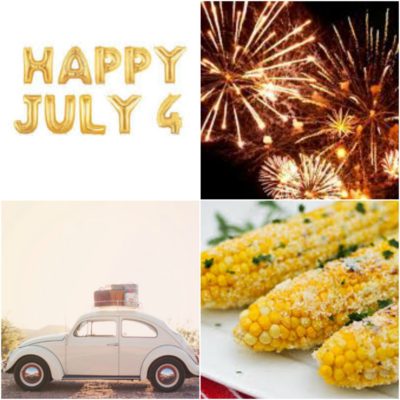 Could anything be more American than denim?  We are embracing our national textile treasure and are here to show you 3 ways to sport denim to your holiday gathering of choice!
Rocking the "Canadian Tuxedo" -American style:  We love the idea of piling denim on denim.  The possibilities are endless here.  You can pair various colors, textures, washes, and styles to achieve that effortless, all-American ease.  And suddenly, the denim skirt has replaced the omnipresent cut-off's, which lends a bit more polish and individuality.  Win/win.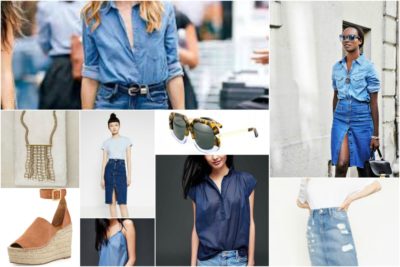 A little bit boho, a lot of American flair:  The boho options for the 4th of July holiday are endless.  Blue on white embroidery.  White on white embroidery.  Red and blue embroidery on white – you get the picture.  Embrace these tactile looks and pair with denim of any sort – faded/white/shorts/skirt/crop.  Throw in some accessories, and you're good to go.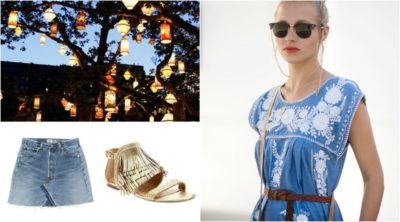 Ok – this is my personal favorite.  The glamorous approach to celebrating America's birthday.  This edgy take on denim (black metalic denim paired with navy feathers!) will take you to an elegant fireworks soiree.  All you need is a high waisted pant, a simple top, and pull in colored accessories.  Don't forget the red lip and a little perfume.  Hello, summer-night ease.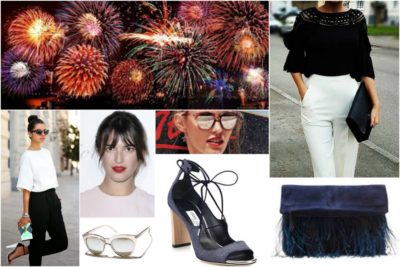 Jeans : Madewell
Clutch:  Saks
If you have a holiday gathering on the horizon, and in a pickle about what to wear, please give us a call.  Our stylists are here to help you land on the perfect look for YOU!