"Oh say, can you see….!" It's America's birthday: that means backyard barbecues (rain, rain stay away), parades, fireworks and an infectious sense of pride! We're all proud to wear our red, white, and blue, but often we find ourselves so caught up in the celebration that we let our wardrobes get the best of us. For those of you combining your stars and stripes in one jazzy ensemble, we bring you: Red, White, and Blue Chic!
The Bold and the Beautiful
This doesn't mean you ditch your sassy style altogether! Make a statement, but pair it with accessories that allow for every day wear!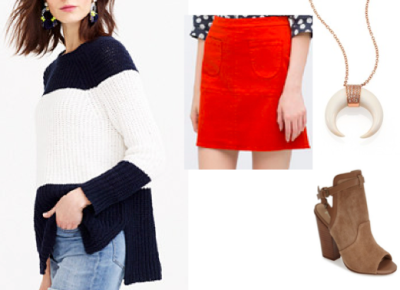 Starry-Eyed
One for subtlety? We love this fresh pastel blue and white combo with just a hint of stars! Be sure to front-tuck your top to accentuate your waistline.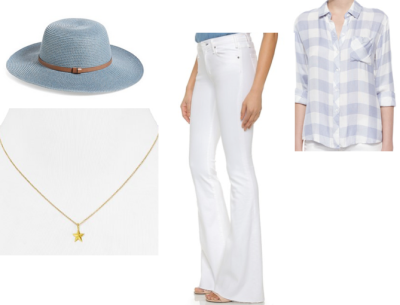 Red, White, and Bohemian
This navy culotte jumpsuit has us swooning! Paired with a hint of red in your accessories and you'll be in full support of Lady Liberty, while looking oh-so-chic.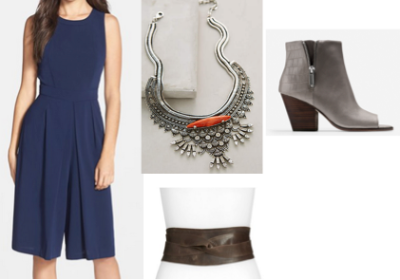 Happy birthday, America! Make it a runway!
Our expert stylists would love to help you with all of your wardrobe needs! To book an appointment or to learn more about our wardrobe consulting, personal shopping, outfitting, and corporate client services, visit https://www.wardrobetherapyllc.com, or email the stylists directly at Alic@wardrobetherapyllc.com, Christyw@wardrobetherapyllc.com, or Elizabeth@wardrobetherapyllc.com.
We're Social! Follow along for the latest on our team, our work, and our inspirations!