Spring is finally approaching our way, which means we can finally begin the countdown for our Top Ten Fashion Focus Trends for Spring 2011!  Wardrobe Therapy has already done the homework for you by choosing our favorite 10 trends to breakdown for you, counting backwards each week until we've reached our #1 trend!
Starting with our #10 Spring Trend: LACE & FRINGE DETAIL
Although, we have seen lace and fringe detail on the runways for the past few seasons, this season it is all about the ultimate balance of how to wear this trend the right way.  For our fashionistas who want to show their feminine, yet chic side this Spring, lace is the perfect way to do it.  Try a vintage lace with large prints for a classy look or tiny patterns for a more sensual look.  The key to this trend: only wear one lace item at a time!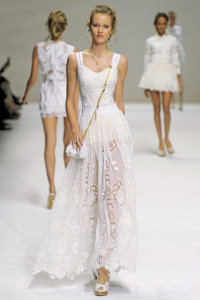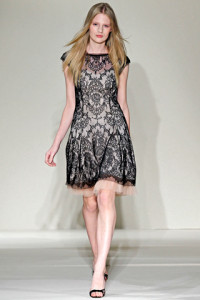 For our other fashionistas who want to appear more unique and edgy this spring, fringe may be your ideal solution!  From dresses to skirts to accessories to jewelry, fringe was seen everywhere on the runways.  The key to this trend: do not over accessorize!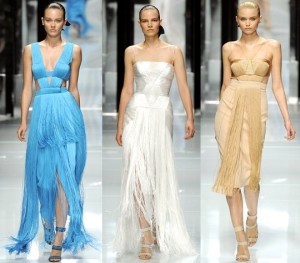 For our ladies who long to know what is going to be in style and which trends to follow this season, stay tuned each week to find out what Spring 2011 has in store for us!
Make Everyday a Runway!
Olga