Our team is so ready to kick our snow boots to the curb – and from surprisingly springy suede to cool-girl gingham, we're filling our clients' closets (as well as our own) with the 10 trends below. While warm, sunny weather isn't here quite yet, our team can help you find versatile pieces incorporating these trends that can be styled to wear now as well as when the weather warms up!
1. Seventies Femme
We enter spring in a dreamy land of soft and sheer fabrics. Think ultra-femme hippie-chic: lace and chiffon with plenty of pleating, light hues with flowing silhouettes, and a splash of ditzy floral prints.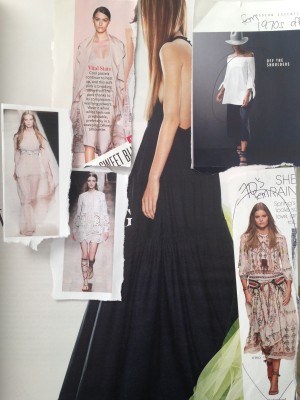 2. Suede
That's right, suede! This luxe fabric is not just for fall. Dip your toe into the trend by incorporating it into your look in the form of a handbag or shoes, or dive in completely by wearing a suede skirt or trench.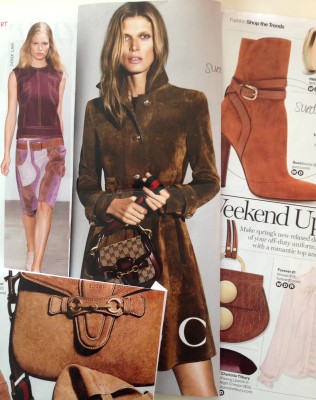 3. Refined Boho
This season's "bohemian" has evolved from seasons prior with an elevated element of sophistication. We're loving a tailored, high-waisted pant (the wider the leg, the better) sleek, straight maxi coats,  and head-to-toe denim dressing. Finish the look with…you guessed it…hats, hats, and more hats!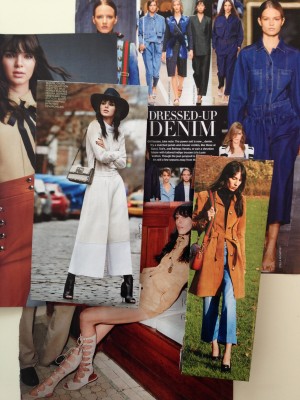 4. Fringe
More IS more with this detail! Fringe is taking over the spring fashion scene in a major way. We love it fluttering and swinging from skirts, dresses and tops, as well as adorning handbags, shoes, bangles, and jewels.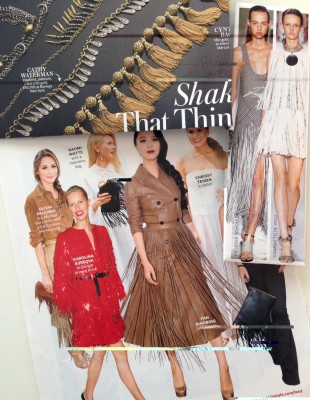 5. Exposed Ankle
If you haven't embraced the ankle pant as one of your wardrobe staples, now is the time! In the past few seasons the shortened length and streamlined silhouette has been modified to perfection, but for spring, we are introduced to a bit of fluidity. We see gaucho pants in our future, and we like it!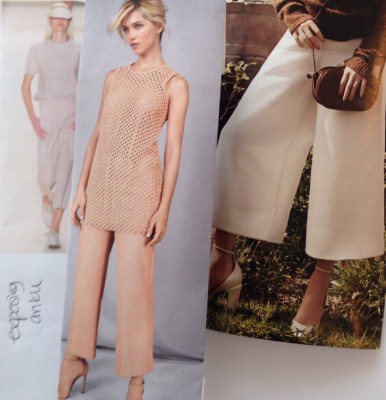 6. Gingham
Who doesn't have a bit of gingham left hanging in their wardrobe?! We're equally enamored of nod-to-the-50's checks as we are of the fresh take on the classic pattern in a bolder grid-like print.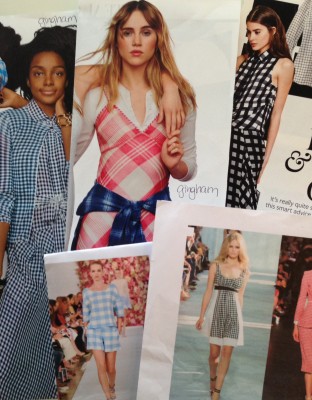 7. Head to Toe Print
Spring is all about embracing 1970's fashion, and nothing screams this era more than the head-to-toe print dressing we saw sweeping the runways. If a full jumpsuit seems like too much of a leap, go with a dress. Feeling ultra daring? Now is the time to experiment with print-mixing!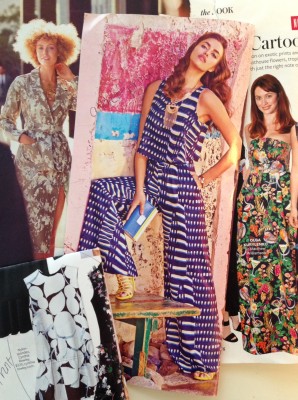 8. Obi Belt
This belting detail is not just chic and fashionable – it's also uber flattering! One of the greatest styling tips we share with our clients is to accentuate the waist, and this season the obi is stepping out in a major way. Gotta love the knot!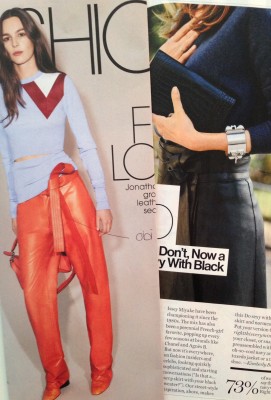 9. Monochromatic Color 
Monochromatic dressing is oh-so-chic right now! This spring, we're seeing it done in so many ways: from head-to-toe neutrals (whites, creams, and blush tones) to bold, primary colors to a mix of black and white.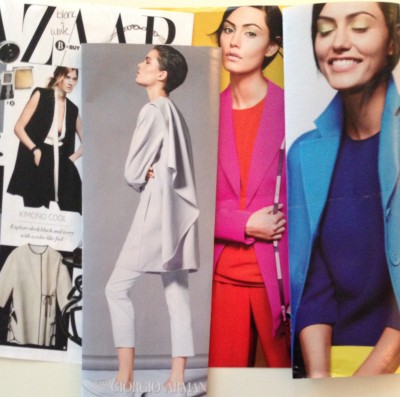 10. Polished Tomboy
Sporty-chic, athletic styling, military-inspired—borrowing from the boys has never been so chic! We love all things cargo, bomber, and moto.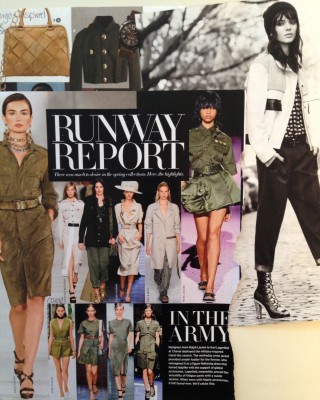 For more tips and to learn more about our Wardrobe Consulting, Personal Shopping, and Outfitting Services, visit https://www.wardrobetherapyllc.com
We're Social! Follow along for the latest on our team, our work, and our inspirations!