Despite the recent weather, we have faith that the true Summer season is on the horizon! And with that of course means dressing the part! Warmer temps mean staying cool without sacrificing a chic, well-styled look. But in case the grey skies are sticking around for awhile, we've adjusted our Summer ensembles to include the perfect layers to keep you covered and dry all season long! Here are our go-to Summer outfits from Daytime Casual, to Casual Chic, and Dressy Chic.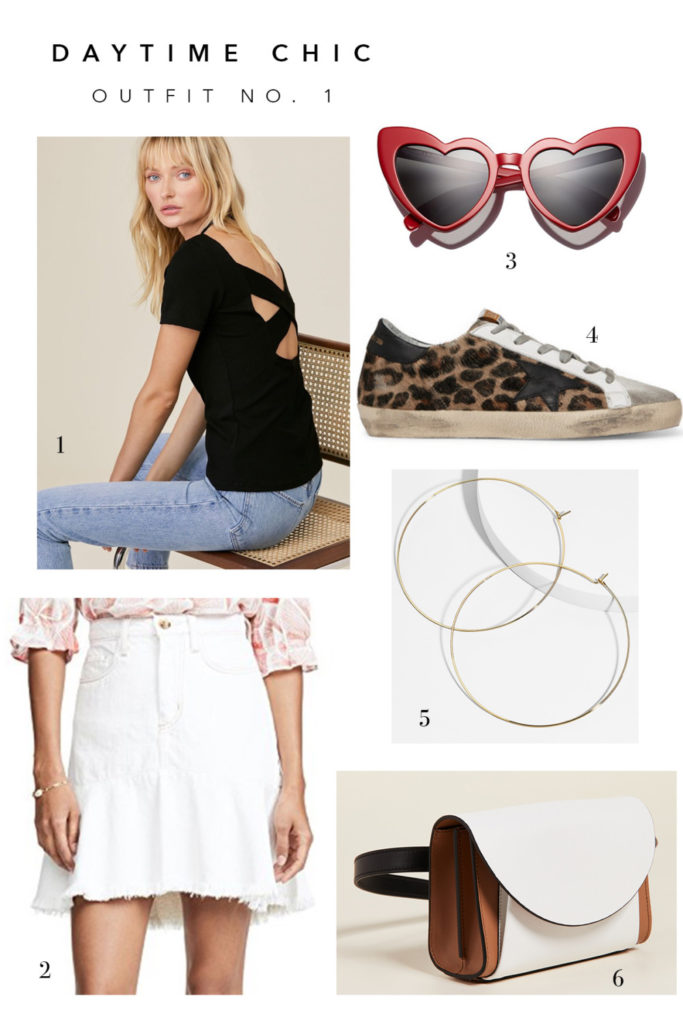 1. Lonie Ribe Tee | 2. Nobody Denim Sculpted Skirt | 3. Saint Laurent Lou Lou Heart Sunglasses | 4. Golden Goose Superstars | 5. Patrice Hoop Earrings | 6. Marni Marsupio Belt Bag
We all have those more casual summer events! Think backyard BBQ, community-wide festival or a more laidback birthday…those kinda things! Even at that level of casualness, we still think it's important to look and feel chic. This look has a nice balance of sporty and chic, making it perfect for an outdoor summer event. Not feeling the skirt, no worries! You can opt for a pair of white Bermuda shorts or cropped white jeans.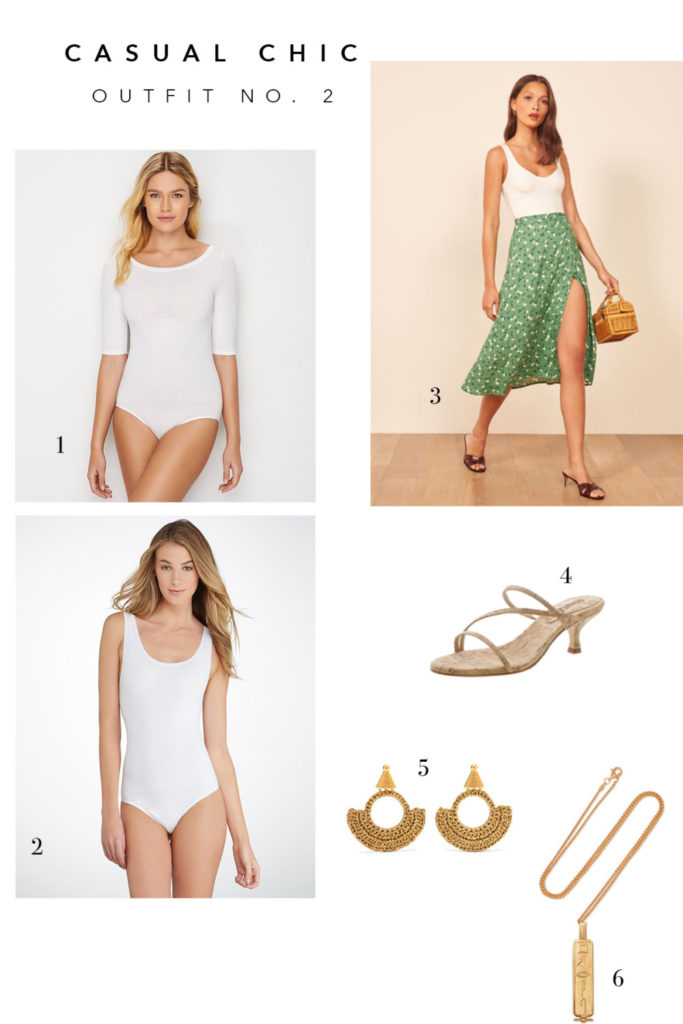 1. Bare Necessities Ballet Bodysuit | 2. Bare Necessities Ruby Bodysuit | 3. Reformation Betty Skirt | 4. Schutz Evenise Strappy Kitten Heel Sandal | 5. Lucky Le Memphis Lurex Earrings |6. Lucky Le Memphis Necklace 
Love that this skirt can be worn with a t-shirt and denim jacket later, paired back to the perfect white ankle boot.  But for now, it's perfect with this white tank bodysuit from Bare Necessities. If you are looking for a bit more coverage at your arm, go with a longer sleeve option also from Bare Necessities. To complete the look, these delicate jewels are beautiful and make this outfit chic, yet still casual. Perfect for the summer gathering … that needs just needs a touch more.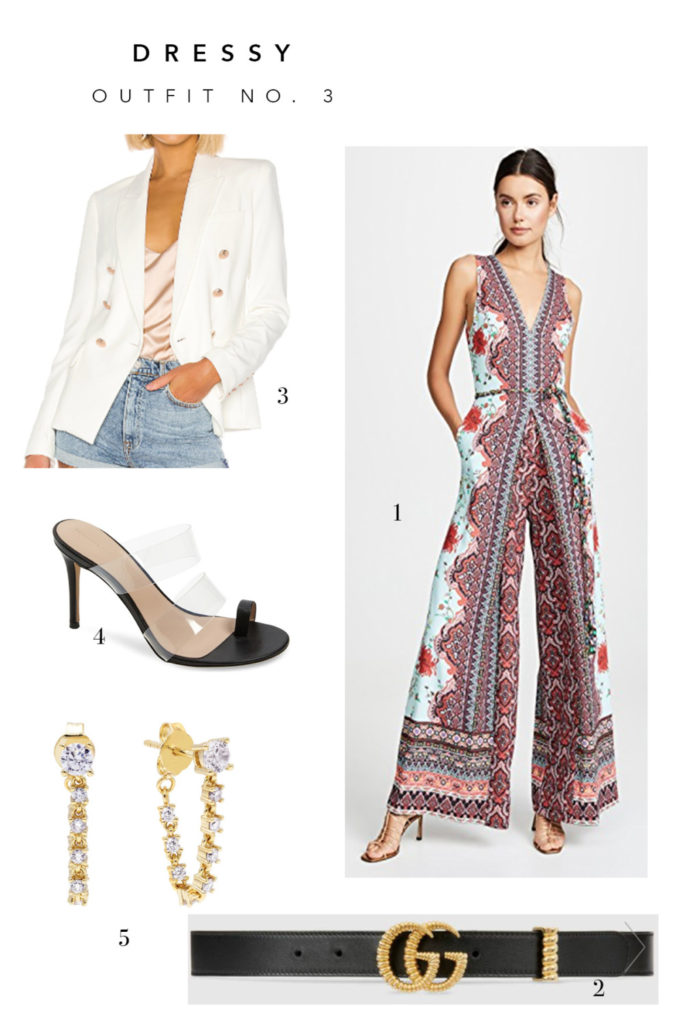 This outfit is perfect for a night out…but don't worry, it can also be worn during the day with a denim jacket or lightweight cargo jacket and flat sandal OR casual platform sandal!
It's that time of year! The Nordstrom Anniversary Sale is upon us! Level 4 card holders can begin shopping on July 9th, Level 3 on July 11th, All other card holders on July 12th, and the sale is open to the public on July 19th! Let's shop together (or we'll do the work for you)! Not finding what you love in the store? We can shop online:) To learn more about our Personal Shopping, Wardrobe Consulting, and Outfitting Services, visit us here:  https://www.wardrobetherapyllc.com