And today marks the first official day of SUMMER! Perhaps one of the best things about summer is getting to wear our swimsuits! After all, summers come and go pretty quickly here in the Midwest! When it comes to swimwear, we believe that your cover up is just as important as your suit. Also, it's yet another way to show your style personality for the summer season. We've rounded up some of our favorite cover ups. From that easy casual, but chic cover up, to running around with the kiddos at the pool to vacationing in the South of France, we've got some solid inspiration for YOU!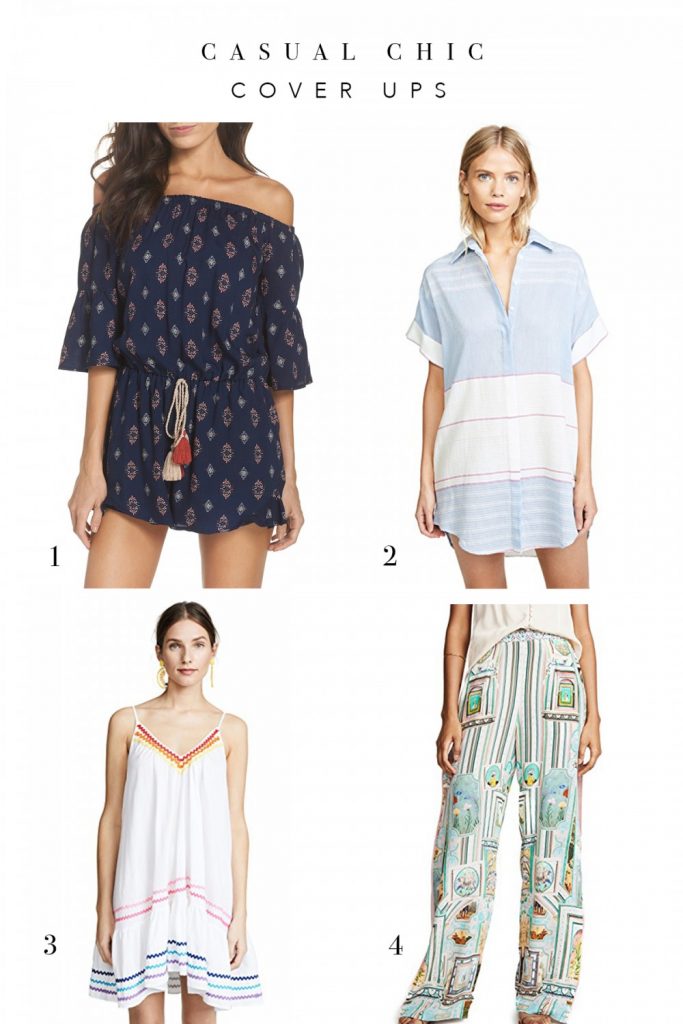 1. Sure Gypsy Romper $80 (Nordstrom) | 2. Red Carter Shirt Dress $108 (Shopbop)| 3. 9seed Ruffle Mini | 4. Camilla Pants $500 (Shopbop)
 Finding that easy, yet elevated swimsuit cover up is essential for the summer months. With a casual chic swimsuit cover up, you can head over to a friend's for a day in the sun to grabbing an early dinner al fresco at a darling cafe. When searching for that fashionable cover up, remember that rompers and pants are indeed an option. We love this cute printed romper from Nordstrom and these statement pants from Shopbop. For the pants, simply pair them with an easy v-neck tee or a linen chambray top!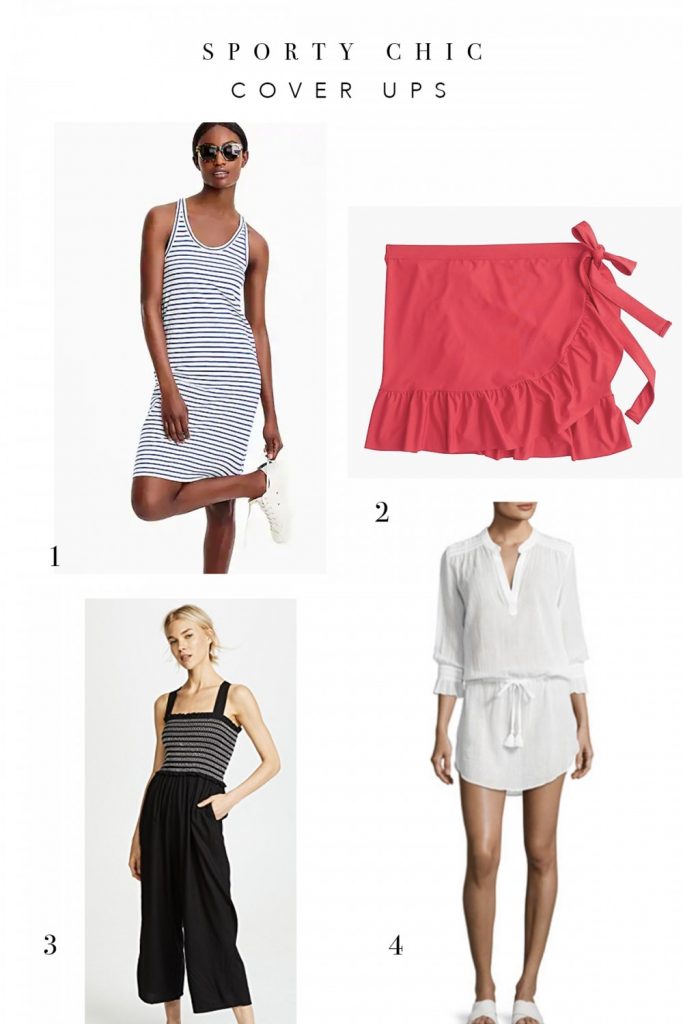 1. J Crew Racerback Dress $59.50 (J. Crew) | 2. J. Crew Ruffle Skirt $68 ( J. Crew)  | 3. Kos Resort Cropped Jumpsuit $245 (Shopbop) | 4. Heidi Klein Seychelles Tunic $325 (Neiman Marcus)
Ladies, we know you are on the go— whether you are chasing after your kiddos, transporting them from event to event, or you're just a sporty gal who cares less about the frills and trends— these styles are for you! Add your cute flip flop or summer slide and you are ready to go. And yes, a skirt can most definitely be sporty chic, especially if you are looking to jazz up your poolside look a touch. Pair your skirt with an easy tee, complete with a half tuck!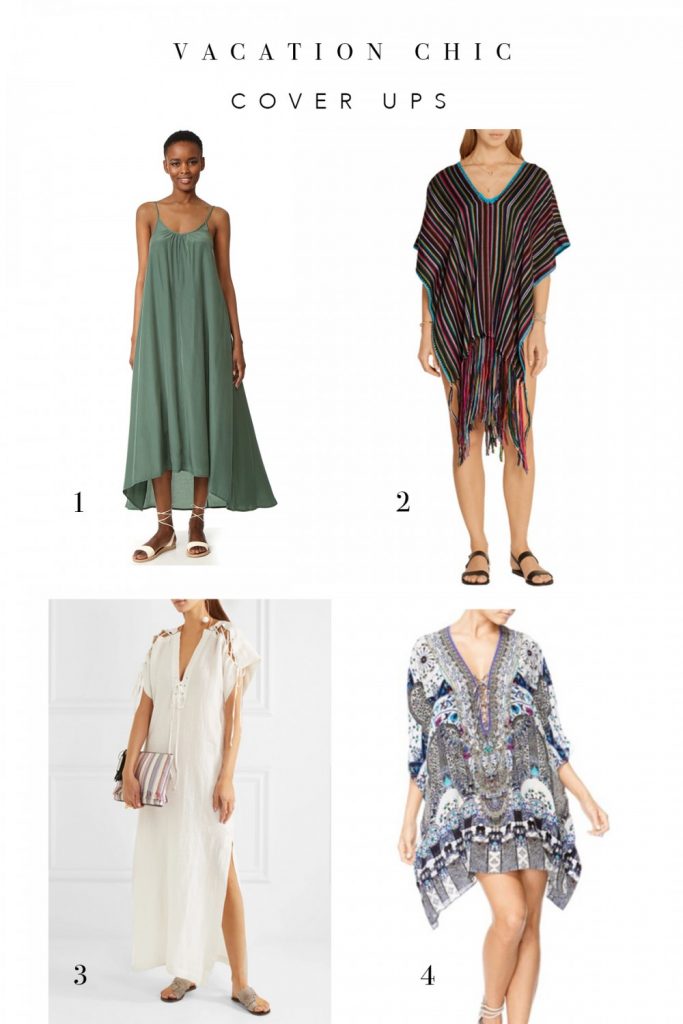 1. ONE by Pink Stitch (Shopbop) $92 | 2. Miguelina $70 (Net-A-Porter)  | 3. Marysia  (Net-a-porter) $295 | 4. Camilla (Saks) $550 
Who doesn't love feeling chic when it's as easy as throwing a cover up on over their bathing suit? We have been busy packing clients for summer trips all over… from California to South of France! And we love finding the perfect cover up that is chic, but allows you to dine poolside.
Summer looks are in full effect for both the ladies and the gents! Contact us for consulting, personal shopping and outfitting! To learn more about our Personal Shopping, Wardrobe Consulting, and Outfitting Services, visit us here:  https://www.wardrobetherapyllc.com