Hello, summer!
Greece.  Croatia.  NYC.  Swiss Alps.  Wherever your travels may take you this summer, we have you covered in the packing department!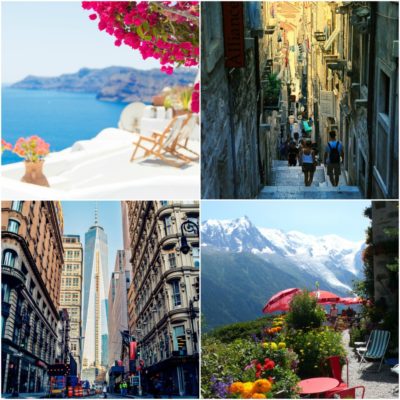 I wanted to show you how I do it.  It's pretty simple.  I selected these basics due to their updated shapes.    The white jean shorts have a modern high waist.  The cami has an updated strap and overall shape.  The tee has a relaxed, slightly oversized vibe.  Then I choose a color story to tie all the looks together.  For this trip, I went with white/black/red and gold.  You can't go wrong!  These 11 clothing items can take you on a long weekend getaway in carry-on luggage only.  #goals.
Here's the breakdown:
4 Tops
3 Bottoms
3 Dresses/Jumpsuits
1 Bathing Suit
4 Shoes
Accessories
I pulled these items from the usual suspects:  Madewell, Shopbop, Zara, Net-A-Porter, BaubleBar,
H & M, Banana Republic, etc. (specific links below!).  You can mix and match these essentials to take them from day-to-night by switching out the accessories.  I created 5 day looks and 5 night looks to inspire your summer wanderlust!
TOPS
Black Tee:   http://zara.com
Off the Shoulder Top:  H&M
Cami:  Madewell
Cardigan: Shopbop
BOTTOMS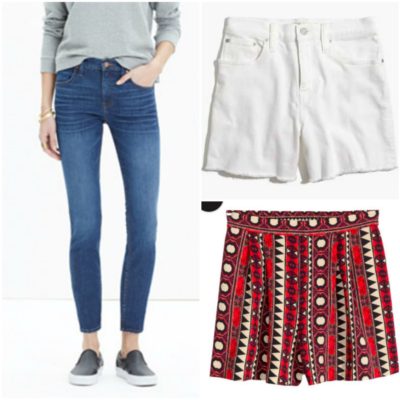 Skinny Jeans:  http://Madewell.com
White Denim Short: http://madewell.com
Pattern Short: http://hm.com
DRESSES & JUMPSUITS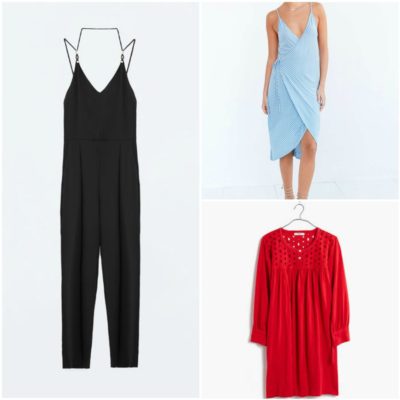 Jumpsuit Zara:  http://zara.com
Wrap Dress: Urban Outfitters http://urbanoutfitters.com
Red Dress Madewell: http://madewell.com
BATHING SUIT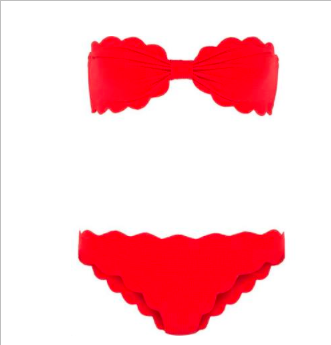 ACCESSORIES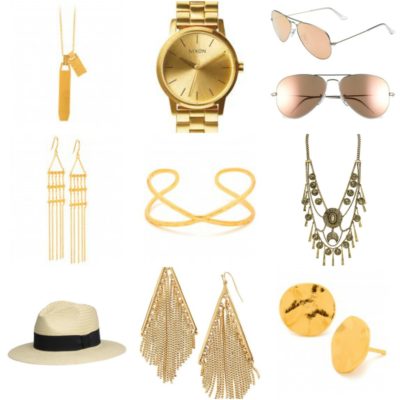 All jewelry except watch & statement necklace:  Gorjana
Watch: Shopbop
Sunglasses: Shopbop
Statement Necklace:  Baublebar
SHOES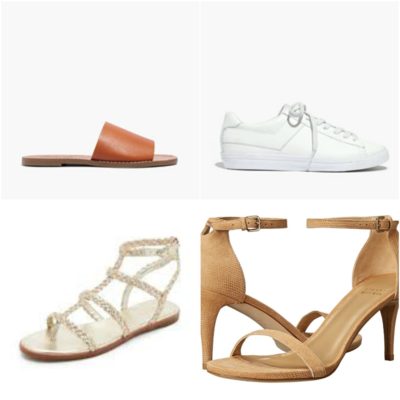 Camel Slide: Madewell
Tennis Shoe:  Madewell
Gladiator:  Shopbop
Heels:  Shopbop
TRAVEL DAY 1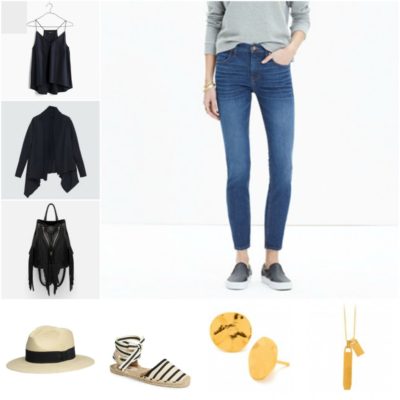 DAY 2
DAY 3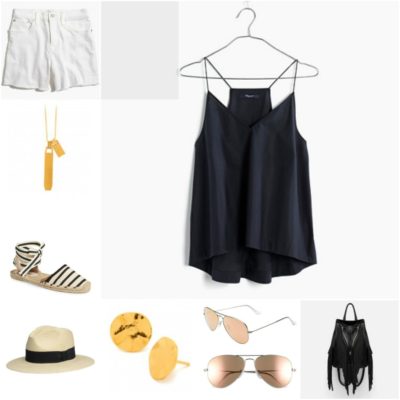 DAY 4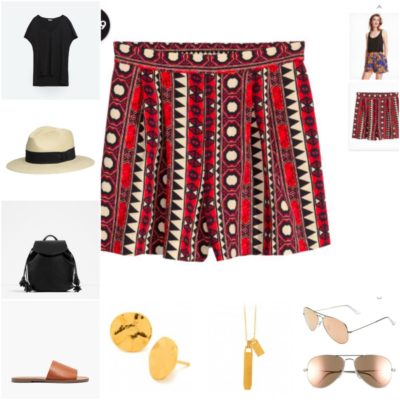 DAY 5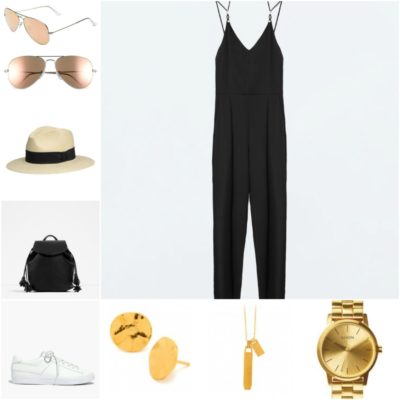 DAY 6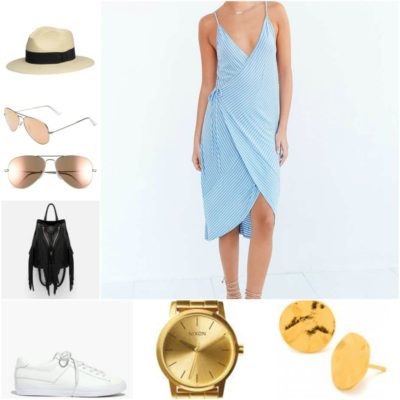 NIGHT 1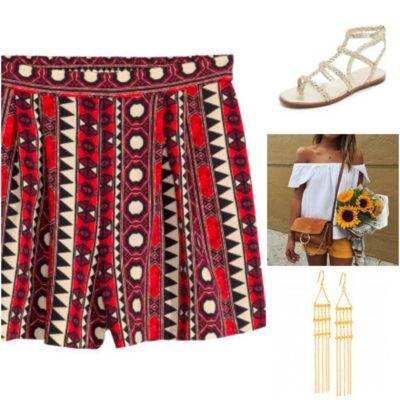 NIGHT 2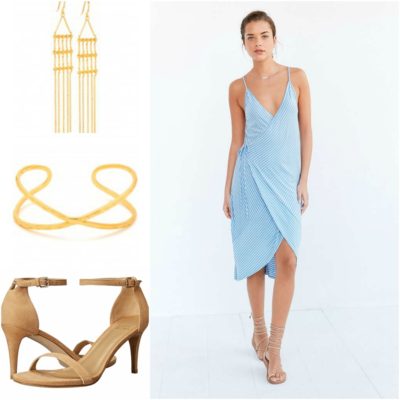 NIGHT 3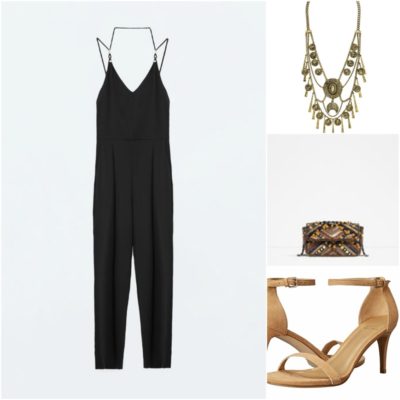 NIGHT 4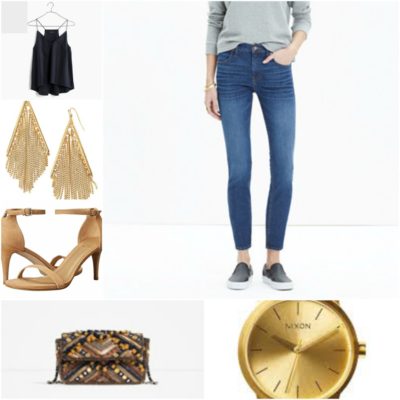 NIGHT 5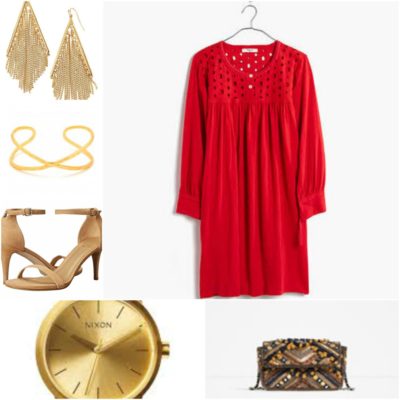 Do you have somewhere to go and dread packing?  Give us a call and we can get you ready to roll in style.