February 1st is here, which means one thing and one thing only…we have 13 days to find the perfect Valentine's Day Gift for our loved ones.  We believe in the magic of love, as well as thoughtful giving, so we've rounded up a couple gift ideas that we think you'll love to give and your loved one(s) would love to receive!  Without further ado, here's 10 Valentine's Day gift ideas!
FLOWERS & BREAD: Custom Valentine's Box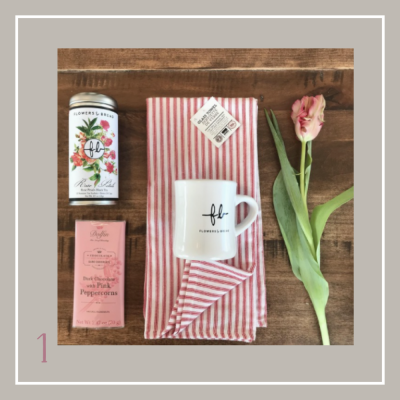 This dreamy
Flower & Bread
shop located in Clintonville is one out of a storybook. Each visit is more charming than the one before. And for Valentine's Day, they are doing a Custom Valentine's Box. Perhaps roasted coffee beans, monkey bread, chocolates, flowers, and tea? I mean, I want this delivered now. Choose any variety of their beautiful flowers and they will deliver in perfect timing for you. 
Price: Inquire Within.
PURSOMA: Digital Detox Bath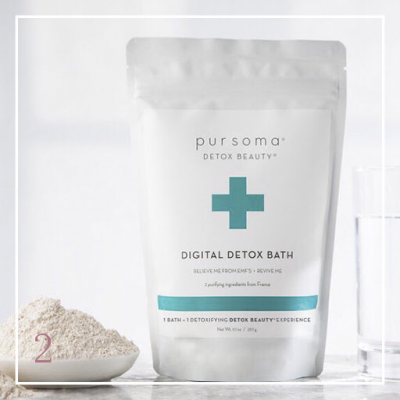 This clay sounds like what dreams are made of. Soak for 20 minutes then sleep away the toxins. Pursoma also makes a Hot Tub Bath that fights off colds. The gift of ultimate relaxation never fails!
BAREFOOT DREAMS: Cozy Chic Robe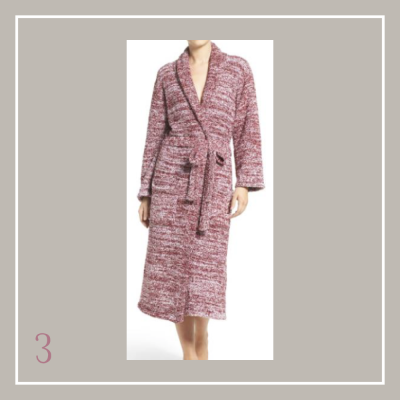 Love this line because Barefoot Dreams truly makes the comfiest, softest, knits ever. Whether loungewear, throws, or this robe.. you can't go wrong. A girlfriend once shared this line with us… and now we're sharing with you!
WEST ELM: Nesting Glass Shadow Boxes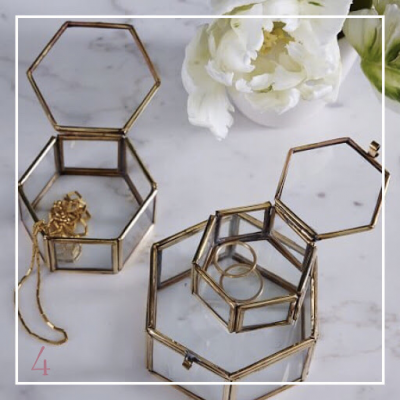 Nothing says Valentine's day like jewelry, and nothing goes better with jewelry than it's rightful home! Step up your creativity this year with this set of hexagon boxes that come's in 3's. They are so chic and would look lovely on a vanity or dresser.
MAYA  BRENNER: Initial Necklace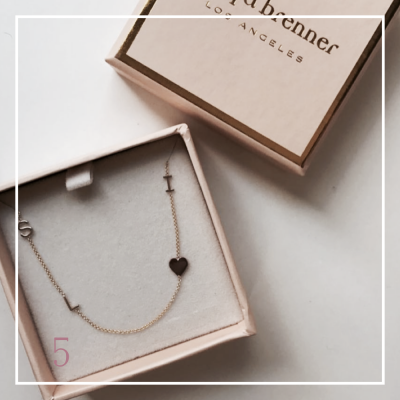 You can never go wrong with gifting a piece of jewelry. Rather than opting for the usual jewelry possibilities, this delicate necklace from Maya Brenner would make the perfect gift. You can personalize it with meaningful initials, numbers and/or symbols. This is guaranteed to be a piece that she'll wear daily!
 PISTACHIA VERA:  Six Piece Macaron Box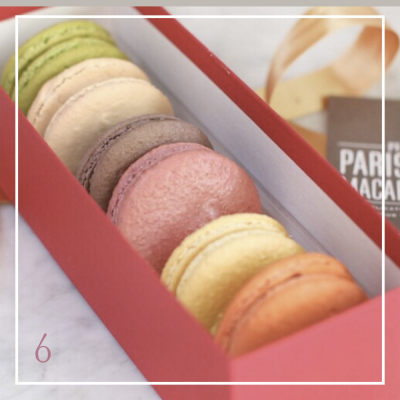 Forget the box of chocolates,
Pistachia Vera
will deliver macarons right to your loved one's door! Not only are they delicious, their candy colors make for the perfect Valentine's or Galentine's treat. Buy in 1 piece, 2, or 6 pieces. Delivery cost dependent upon city proximity.
Price: $12.50.
MINTED: Gold Pressed Ohio Map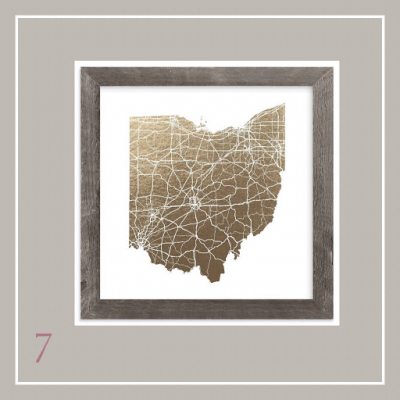 From
Minted
. This gold pressed Ohio state map is great for his office or for her story wall. So unique.. and yet modern too.
SUGARFINA: The Bento Box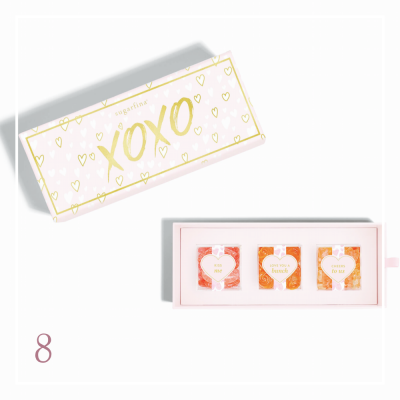 There's nothing quite like a luxury candy box filled with assorted candies from across the globe. Sugarfina has a seasonal Bento Box, which has three different candies for the season and/or holiday. You can select the pre-made Bento Box or customize it yourself with other candies from Sugarfina you might love. You can find this darling candy brand online, at your local Nordstrom and the Relish House.
LE MERIDIEN COLUMBUS: Spa Giftcard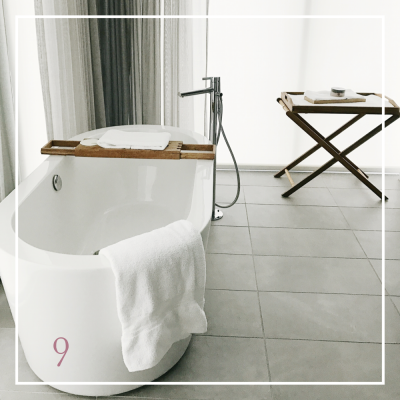 As we've already said, the gift of ultimate relaxation never fails.  Give your loved one a spa gift certificate to Le Meridien Columbus, The Joseph. From a massage to a facial to a little extra unwind time in the soaking tub, the options are endless.  Also, the spa suite has a spectacular view of High Street that he or she can enjoy while relaxing. And lastly, you can totally make this a quality-time present and join in the fun, as the spa suite can comfortably accommodate two! Price: Inquire Within.
TOM FORD LIPSTICK  & DRIES VAN NOTEN  CLUTCH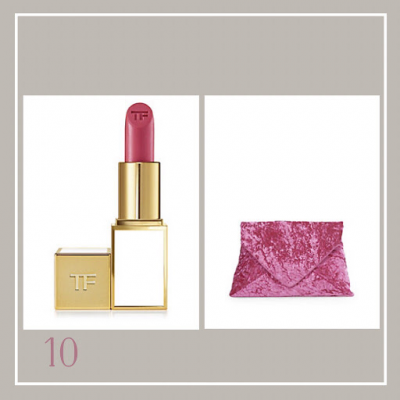 This is a two-fer for the fashion gal! Grab this beautiful Dries Van Noten Pink clutch and place this yummy Tom Ford Lipstick inside. She's sure to give you a smooch for this one!