The 4th of July holiday is just around the corner, and despite Covid-19 still very much surrounding us, we are feeling much like all of you are probably feeling in a desire to get away for a bit, as safely as possible 🙂 So we've rounded up some looks for getaways ranging from a long weekend at the beach, to a lake vacation, a city excursion, and a day or two hiking the great outdoors! Stay safe and healthy fashion friends!
Beach Getaway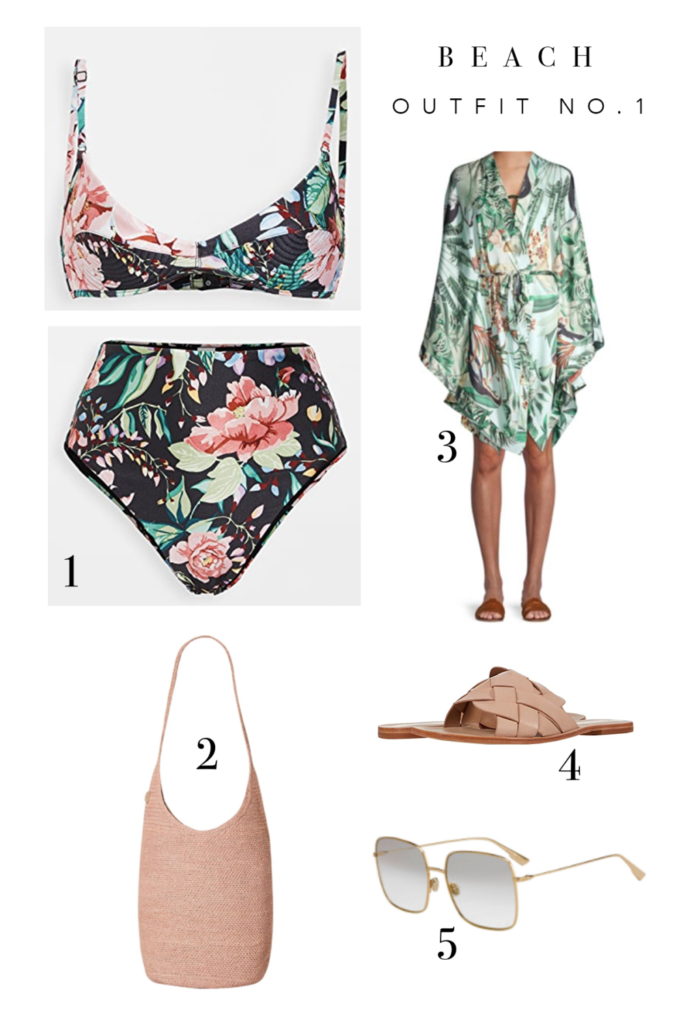 1 Swumsuit: Top & Bottom | 2 Bucket Tote | 3 Cover Up | 4 Sandal Slide | 5 Sunglasses
We went from sharing Spring's Top 10 Trends to 3 months in quarantine living in lounge wear! So now is the time to get to wearing those pieces, prints, and patterns we were oogling over in February! These two tropical prints (a favorite for Spring!) put together feel so chic and reminiscent of the 70s vibe we love so much. The square sunnies complement the 70s look but are minimal in their design so not to take the attention from the swimwear. And the bucket tote is great because it feels versatile and could double as an everyday bag post-vacay.
Lake Getaway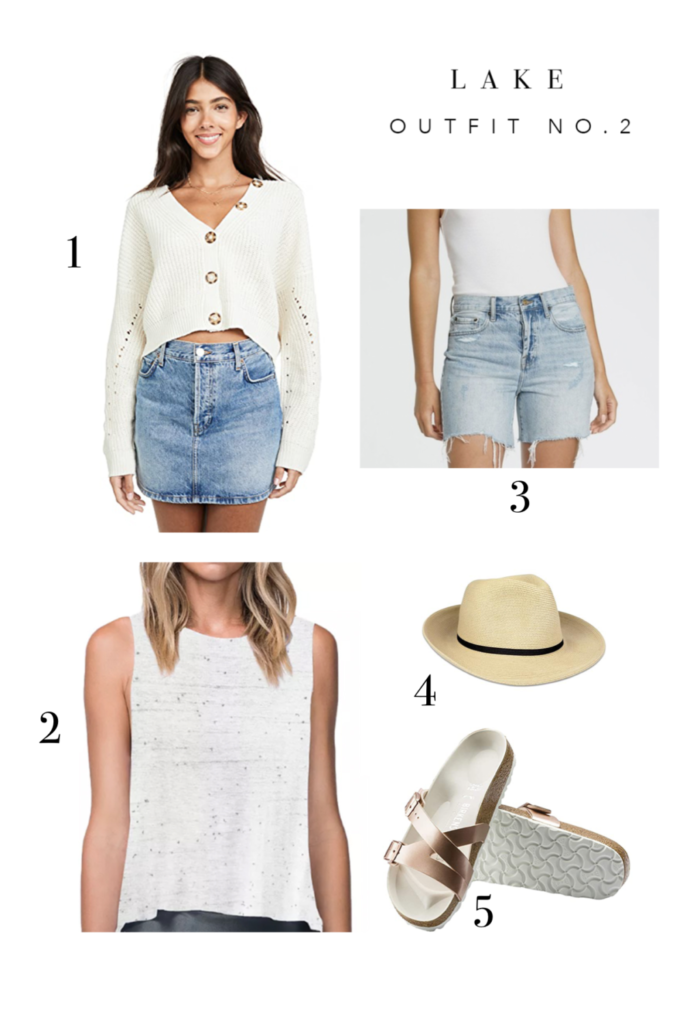 When heading to your favorite lake destination, comfort and ease are the priority when packing…and of course, looking good!
But clothing should feel practical, with cotton fabrications and the ability to be mixed and matched all week/weekend long!
Outdoor Getaway
1 Tank | 2 Denim Shorts | 3 Backpack  | 4 Sandals | 5 Baseball Hat
If you're planning a getaway to a woodsy location where hiking and campfires are the name of the game, then comfort is key! We love the athletic sandal trend that has continued from years past. It offers a bit of style while still providing the support you need for a day on your feet. And if you've shied away from the youthful tie-dye trend that has taken over Instagram, consider going for the black-based print, which looks slightly more sophisticated than its colorful counterparts.
City Getaway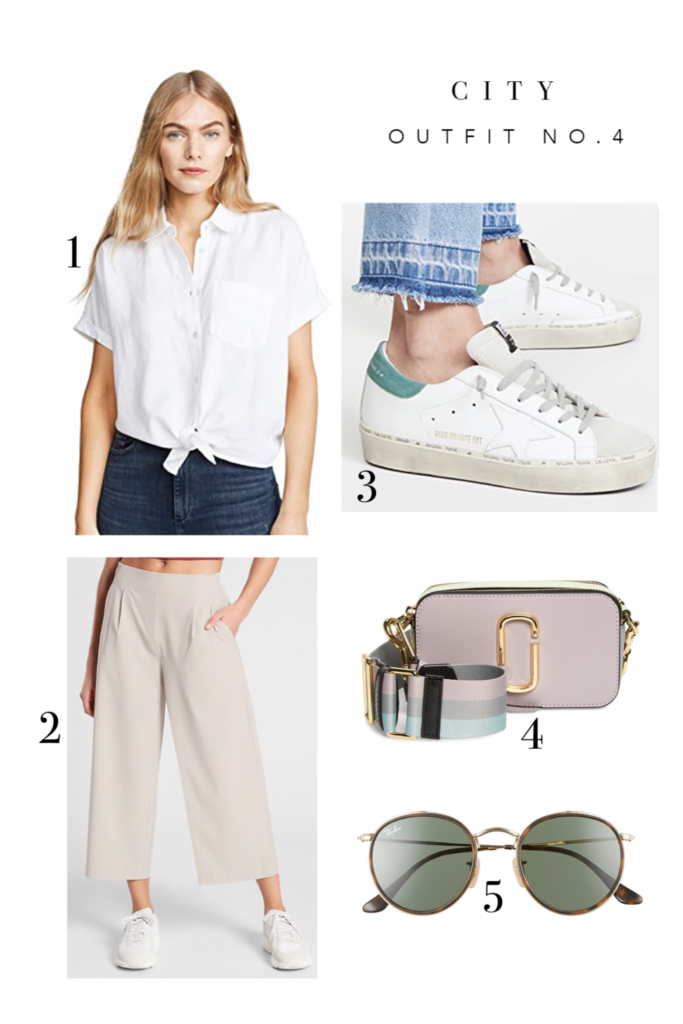 Headed to the city rather than the great outdoors? No worries, we've got you covered too! Much like scooting to the lake or heading out for a weekend of camping, comfort remains to be QUEEN. You'll likely be walking and adventuring from place to place, so we love the idea of creating a look that feels a touch polished, while embodying those laidback vibes. These city pants from Athleta set the stage for this look. Paired with an easy short-sleeve shirt that ties at the waist (or you can half tuck), sneakers, a cute crossbody and sunnies, you are officially ready to stroll those city streets.
To learn more about our Personal Shopping, Wardrobe Consulting, and Outfitting services, visit us here:  https://www.wardrobetherapyllc.com
For content created on our website and social media, some links contain affiliate links which we earn a small commission from.