Hello Fall Fashion! Our team has been working away with our clients–clearing out closets, making room for new season goodies, compiling Style Files, and of course shopping away. There's so much about the trending Fall styles we are loving, but we wanted to share what each of us has (ahem) Fall-en in love with 😉 …and how we'll be styling our personal go-to look this season.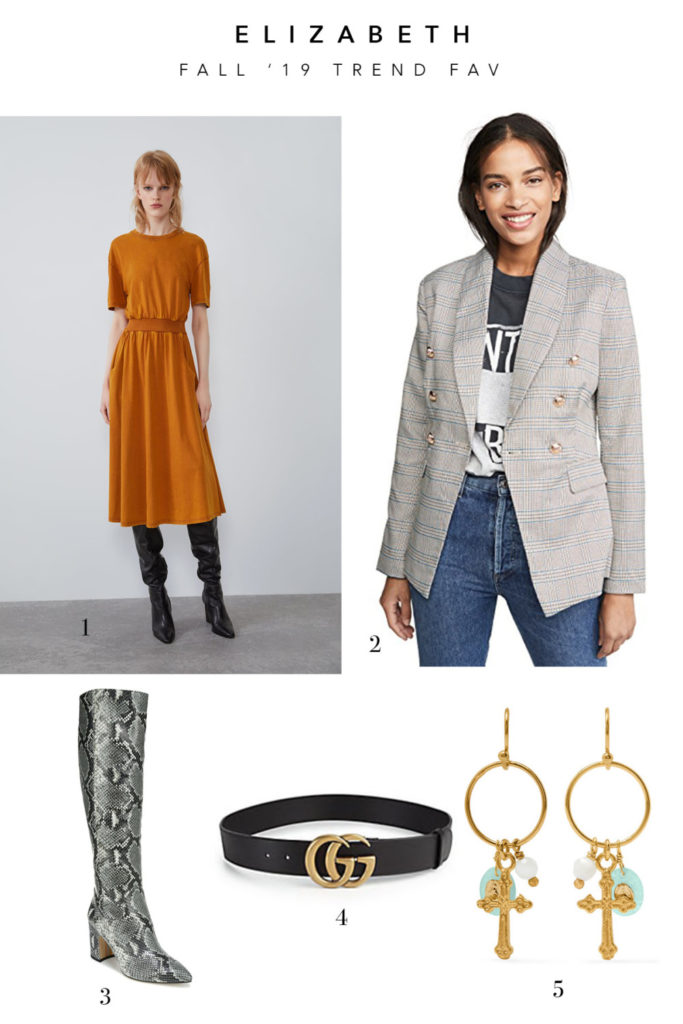 I'm loving the whole 70's bougie trend.. which is really mixing so many of our top 10 trends together!
This dress from Zara will definitely be a staple in my wardrobe, because I can wear it super casually or dress it up. By adding a belt and a jacket, it feels just perfect for a fall appointment to get our clients their favorites. The snakeskin (faux) is perfect for that unexpected pop of something a bit more edgy and exciting!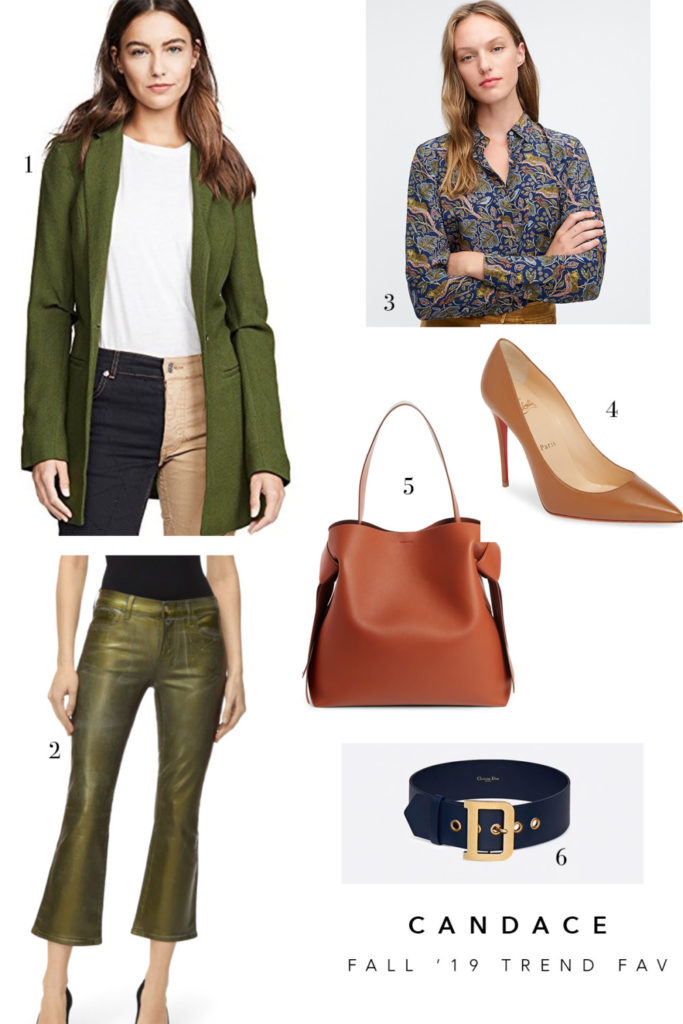 There are truly so many things to love about this season's line up of fall trends! <3 My favorite trend for Fall 2019 is definitely THE COLOR. Various shades of green is a major standout and I am here for it. Also, I would be remiss if I did not mention this year's complimentary warm neutrals: sugar almond and hazel! Just sooooo good. This look combines elements of various trends we find notable for this season: from color to the statement coat to leather to the logo belt and of course, the oversized handbag.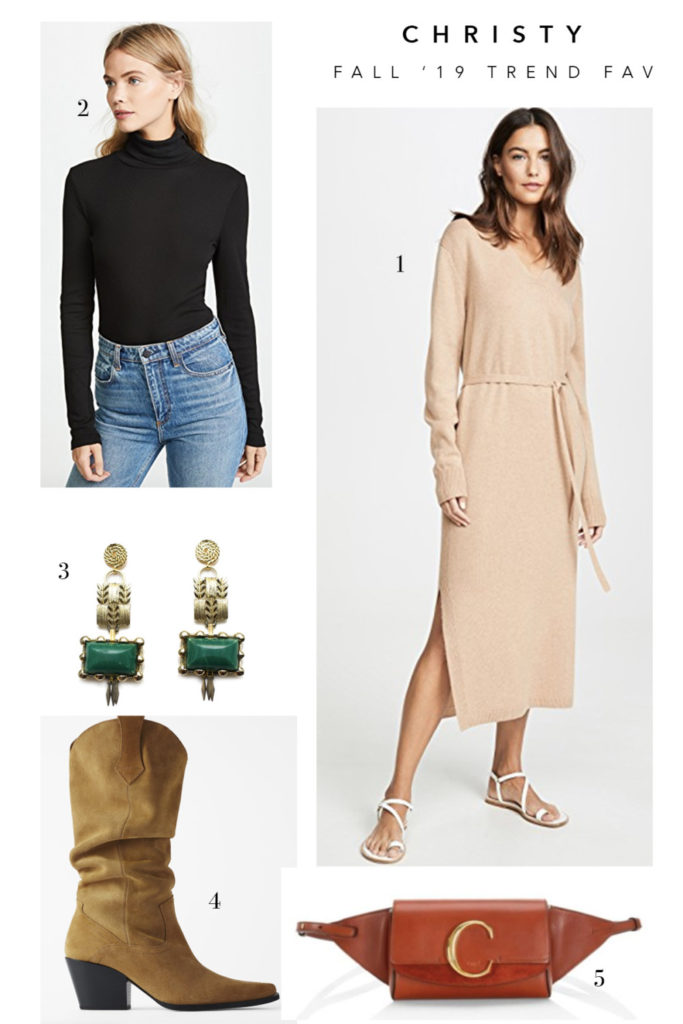 I'm loving the knit dressing! I know I will be living in this trend all season long! And layering knits on knits is so fresh and chic which is why I'm opting to layering this turtleneck under the dress. I'm still loving the western trend and plugging in a more casual piece to an outfit wherever I can, so I love that these boots bring that touch, and add in some dimension and texture with another neutral. I like the self-belt that this dress comes with, but I also love the option of removing the belt and doing my own…like this FABULOUS Chloe belt bag in chestnut. Yum. Adding a touch of Candace's favorite green brings some color to my look ;)…and we love green mixed with neutral tans and almonds.
September is here, which means Fall Fashion is HERE. We are now booking through October! To get your date on the calendar, call today!  To learn more about our Personal Shopping, Wardrobe Consulting, and Outfitting Services, visit us here:  
https://www.wardrobetherapyllc.com.