This week we are breaking down trend #5, the cape. This classic piece was one of the biggest takeaways from New York Fashion Week back in early 2020. To further solidify the trend (as if we needed further persuasion for this chic stunner) we saw it reemerge on the Paris runways just weeks later.  We are seeing the cape this fall in a multitude of styles and shapes: the poncho–as a knit and a jacket, the cape–long and short, and the shawl–worn like a wrap. There are options for all!
KNIT PONCHO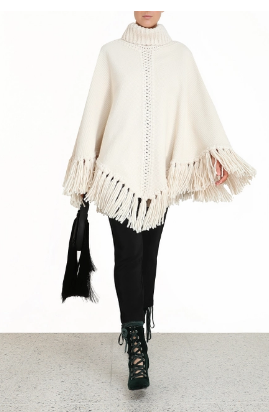 Photo Source: Zimmerman
A knit poncho is an easy piece that adds warmth, yet can finish a casual look almost instantly. Most are a one-size fits all. Be careful not to add too much bulk. A variety of necklines can be helpful too, depending upon height and weight!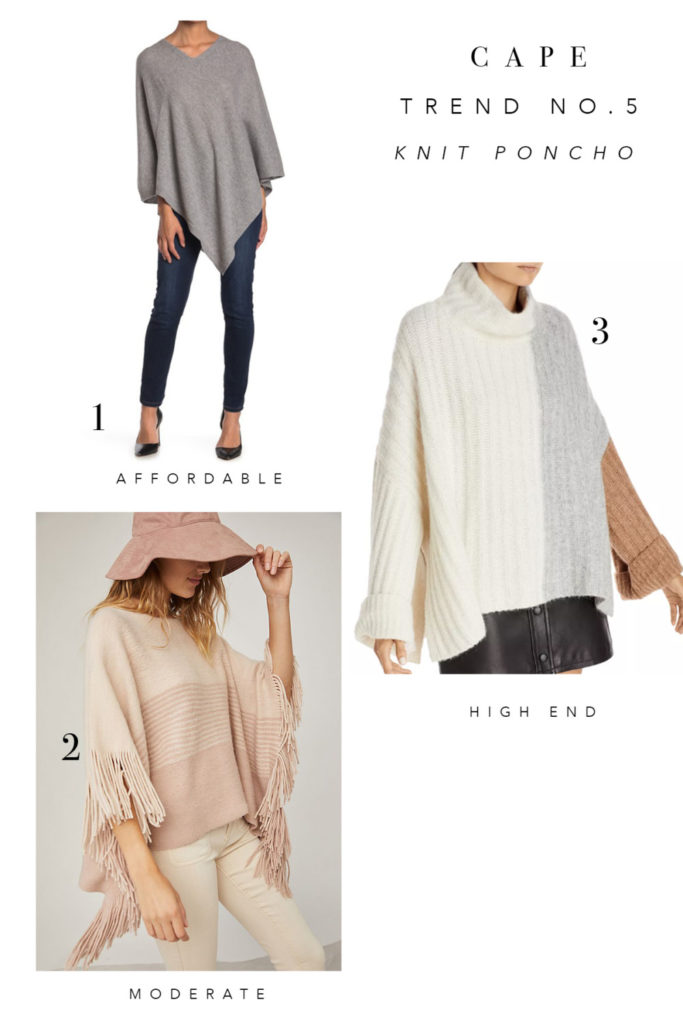 PONCHO JACKET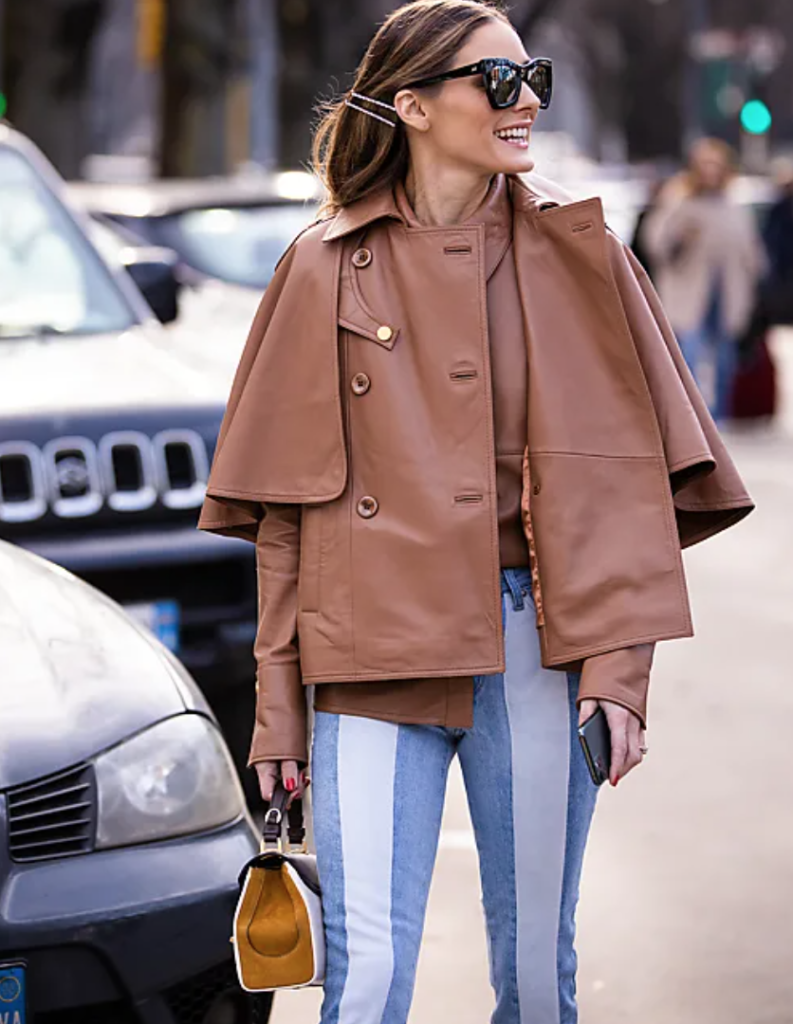 Photo Source: Getty Images via Pinterest
If you're looking for style and function, the poncho jacket is a perfect choice. It will keep you warm while buttoned up while still adding a dash of style to any outfit. And the warm camel tone is a nice neutral that will work in practically any wardrobe.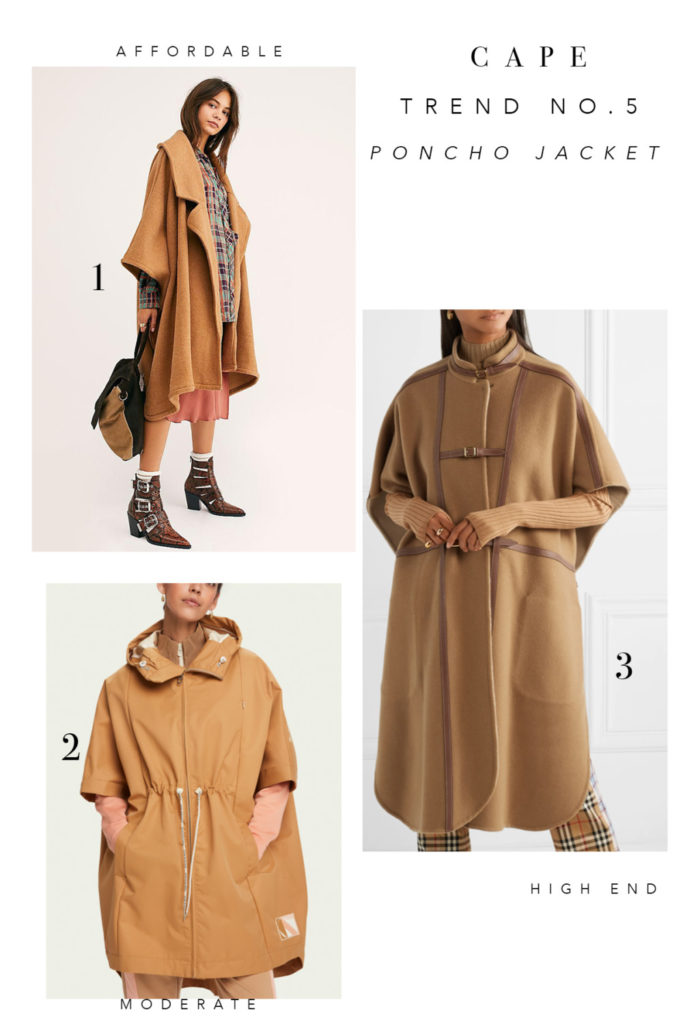 1.AFFORDABLE | 2. MODERATE | 3. HIGH END
LONG CAPE
Photo Source: Editorialist
We love the drama the long cape offers, as well as the versatility–pair it with denim and a great deconstructed woven, over a flirty dress with a slouchy boot, or atop with your leather leggings. Ooh la la.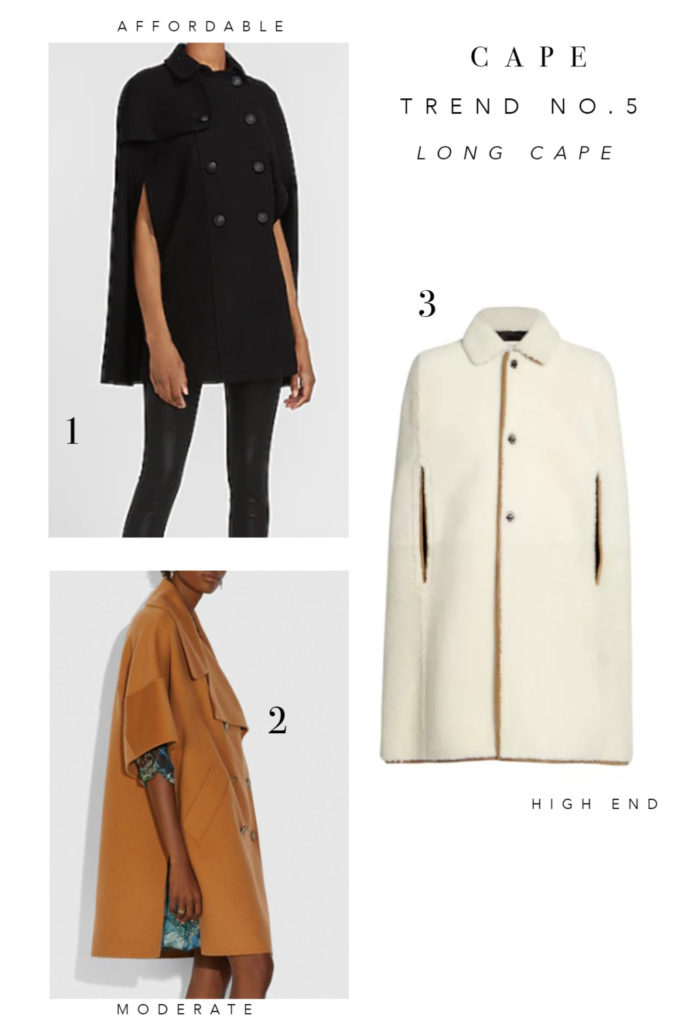 1.AFFORDABLE | 2. MODERATE | 3. HIGH END
SHORT CAPE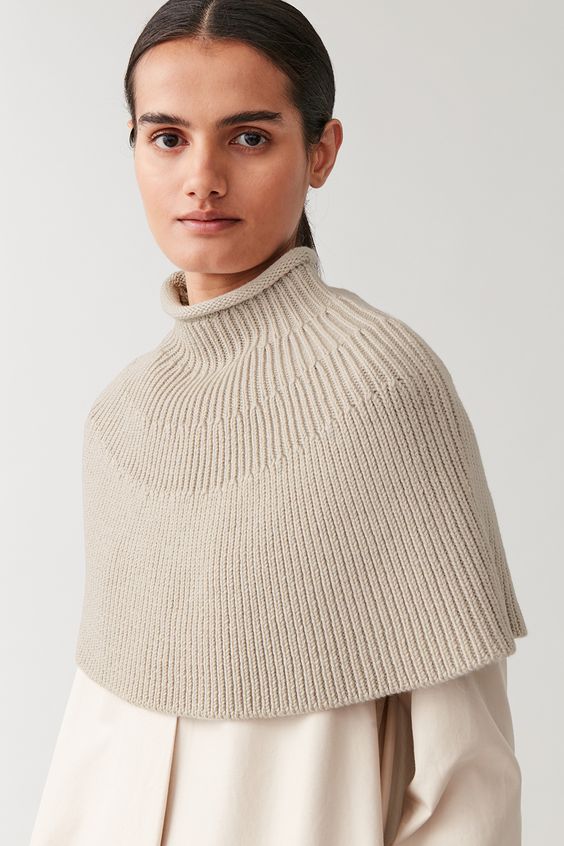 Are short capes a thing? Yes, they are very much a thing! What we love about the short cape is the wearability it presents. Think of it as a shawl concept, but more structured. You can wear the short cape with denim or with a nice trouser pant (like leather, yum). You can wear it with a dress depending on your shape and silhouette, but be mindful of portions, as you want to be balanced! Here are a few short capes that are stunning!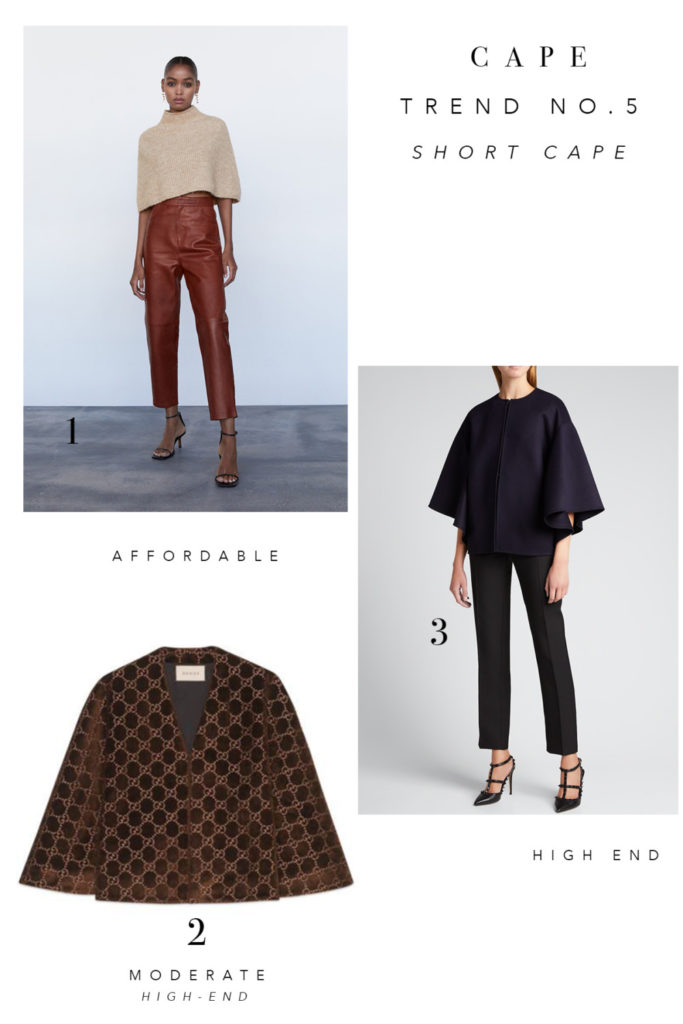 1.AFFORDABLE | 2. MODERATE (high-end) | 3. HIGH END
SHAWL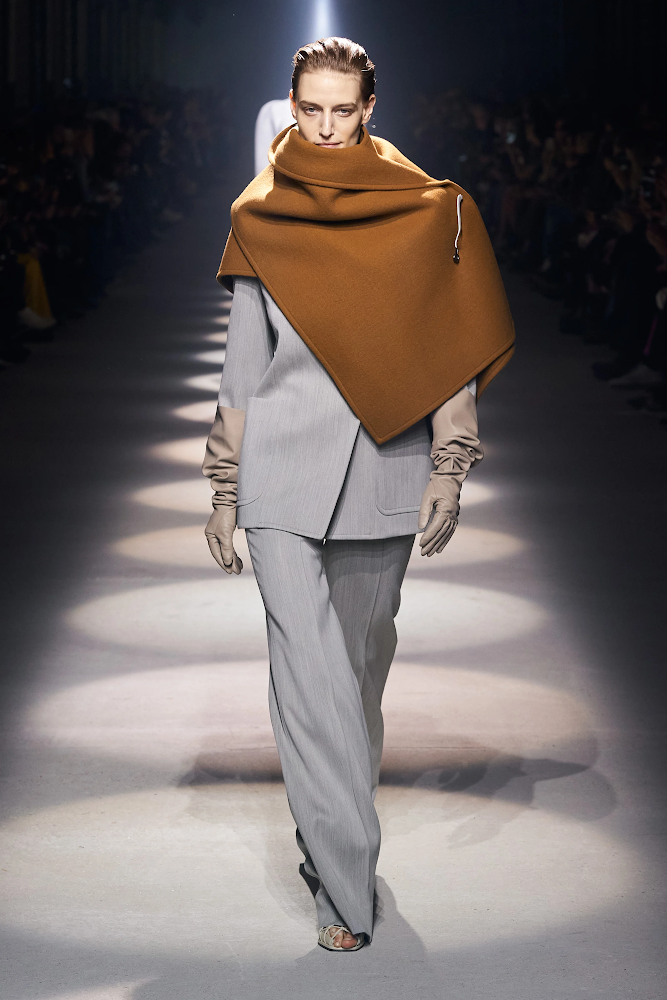 Photo: Alessandro Lucioni found at Vogue.com Givenchy Fall 2020 ready-to-wear
A shawl wrap is a great way to add a dramatic flare to an understated outfit.  The shawl can be worn cosy-casual with denim and sneakers or dressed up with your best little black dress.  Check out these three styles that we love for fall.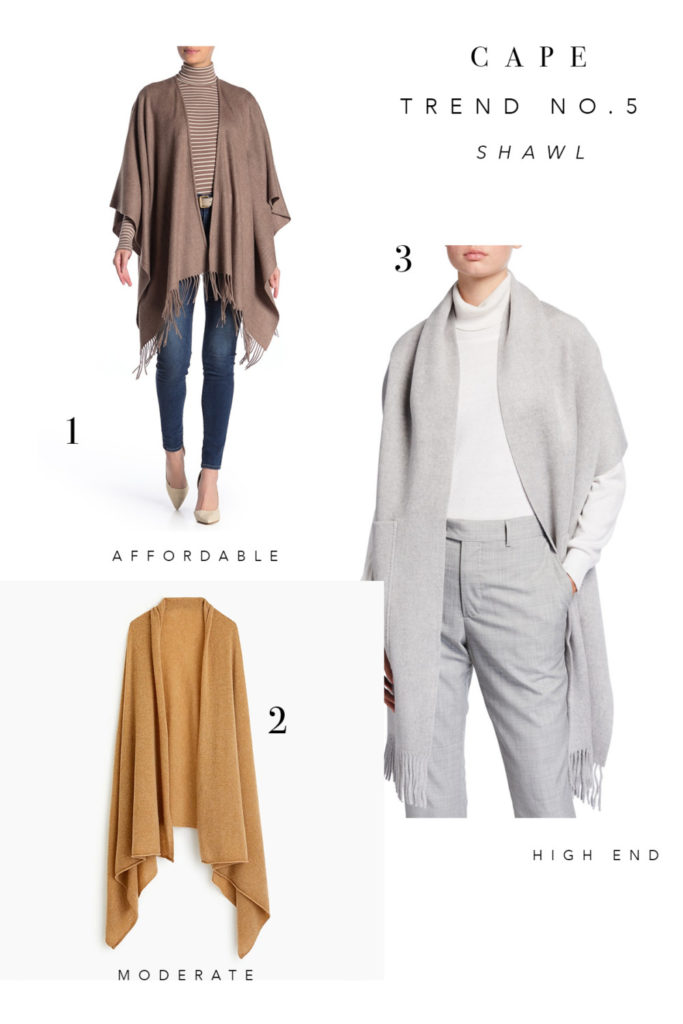 Fall is HERE!  Our stylists are booking now through October! To learn more about our Personal Shopping, Wardrobe Consulting, and Outfitting services, visit us here: https://www.wardrobetherapyllc.com
For content created on our website and social media, some links contain affiliate links which we earn a small commission from.