Holiday shopping is around the corner! To make this year's hunt a bit easier, we've rounded up our top 2019 gift picks! From Christmas stocking stuffers to the 8 days of Hanukkah, we know gift-giving can be a timely task. To get inspired, we've listed all types of ideas… from plants and getaways to facials and fashion. We even threw in fitness and fine wine. Mix and match presents or give them on their own… we feel you can't go wrong with the options below!
The Gift of Nature

Our clients love being styled… and plants have been getting some major styling attention for some time now, too. We think you will love these beautiful succulents, cacti and plants so much that you'll get a plant addiction. We get it! The professionals at STUMP will make sure to find the right plant for your home or the person you are gifting depending upon light, water, size and style. They make the perfect gift… it's the new age of The Giving Tree. Contact for pricing details.
The Universe is Yours Collection 
Giving a piece of jewelry that is layered with meaning is always a good idea! The Universe is Yours Collection by Pluma Jewelry allows you to select meaningful numbers and have an arrangement of polished studs, diamonds or tiny gemstones set against black, like the night sky or a gorgeous ivory. The arrangement can represent anything you find meaningful for your loved one… birthday, number of children, siblings, best friend, etc. The options are endless! Pluma Jewelry, inquire within for pricing.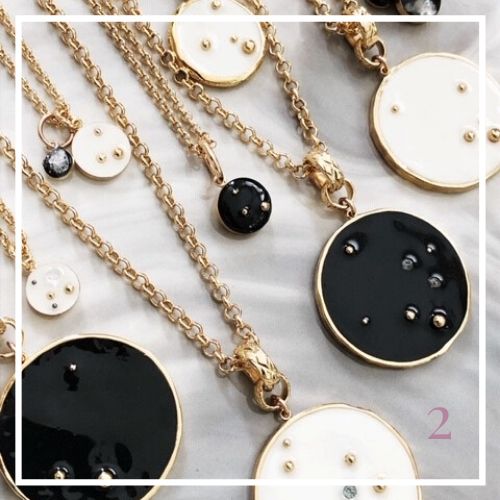 A Weekend Stay at The Box Shop
Looking to gift something a little more unique? We've got the perfect idea… gift a weekend stay at The Box Shop. Situated in the center of 18.5 acres in Hocking Hills, this chic, quaint, unique place is made of 3 shipping containers and has the coolest design aesthetic. With stellar nature views and loads of natural light pouring in, this is the perfect place to gift your person or family for a little rest, a little relaxation and a little quality time. Price starts at $325 per night (currently booking for February 2020).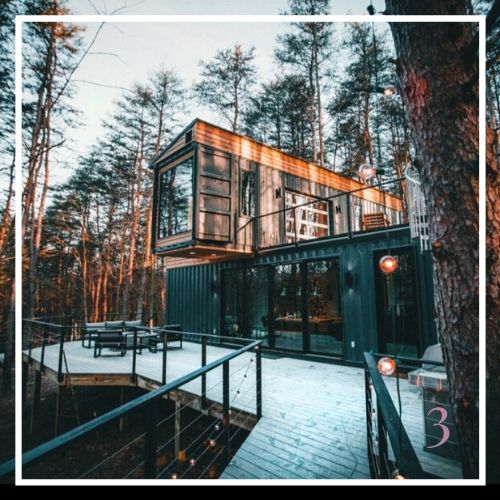 The Ultimate Lifestyle Tote
This Metro Tote is the ideal carry-all and it's now available in a shimmering metallic rose gold shade! For the working gal, the mom with endless kiddo snacks, the fitness guru or the jet-setter, MZ Wallace bags are foldable, packable, extra versatile, and never lose their shape. AND, super durable. It baffles us to this day! It's basically structure in a structure-less style. Gift it to a friend, sibling, parent or even yourself! You can't go wrong with this spacious tote. Price: $235.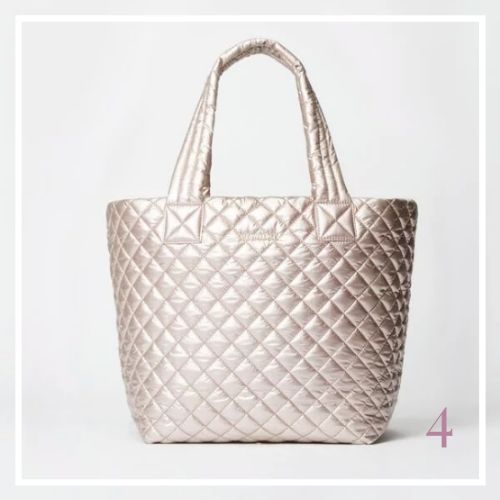 Wellness Makes the Cut
The Butcher Shop is getting all the hype, and for good reason. With either a 3- or 5-class package, we are all for giving the gift of wellness! This fun, local, challenging yet inspiring workout studio is located in German Village. The instructors bring the energy and you'll walk away feeling it for days. What better than getting toned, feeling good, and "cutting" time out for YOU? Now, that is a fabulous gift. Great for ANYONE! All class details and pricing online.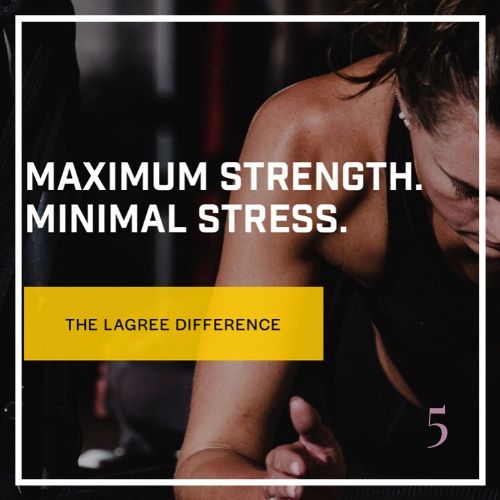 Wine Membership, VineBox
For your friend who seems to have it all and likes to enjoy a nice glass of wine, we have the perfect gift for them… the gift of grapes! Vinebox offers The Quarterly Wine Club which allows members to taste the best wines of the season, every season. Each recipient discovers 9 wines, by the glass, every 3 months to keep their palate fresh and satisfied. Members love that they have access to wines not found locally, plus they can discover new regions, new wine styles, and learn which wines they like and dislike. Cheers! Pricing available online.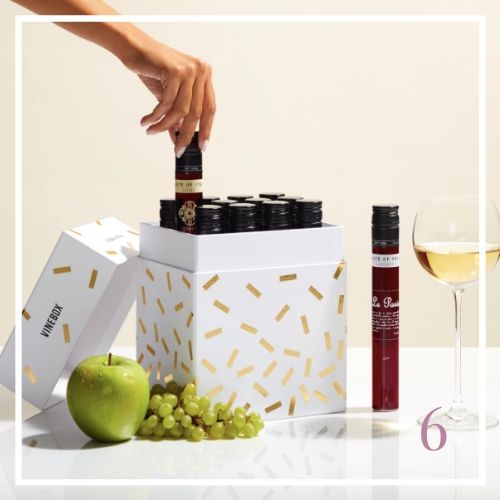 Winter Accessories, Hat & Scarf
Cooler temps are hitting Columbus, and we're taking out our cold weather gear from last year. BUT, after months of wearing the same pieces, a fresh new hat and scarf set is always a welcome gift come the holidays. These faux fur pieces will keep any woman feeling both warm and utterly stylish. And if you haven't heard us say it already, leopard is the new neutral… it can match back to almost any color and print! Take our word for it! Available at Ladybird Boutique, Price (hat): $148, (scarf): $74.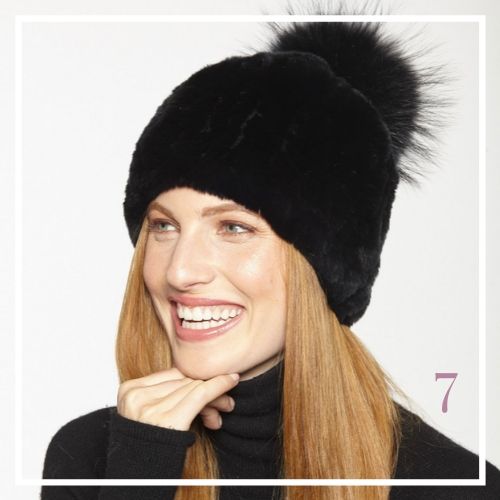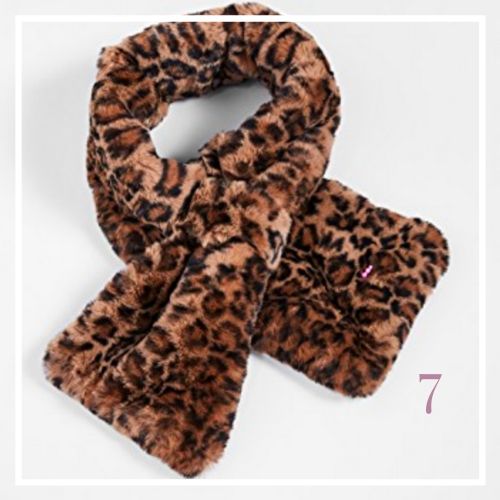 A Coat Rack, Crafted with Care
This local company, Edgework Creative, can build many beautiful pieces… think, custom dining tables & shelves, even desks and benches… but when they recently featured The Salute Coat Rack, we swooned. It's absolutely perfect! How chic for an entryway or in a wardrobe? It's the right gift for a family member or loved one that has it all… and we love that it's dual gender! Price: $300.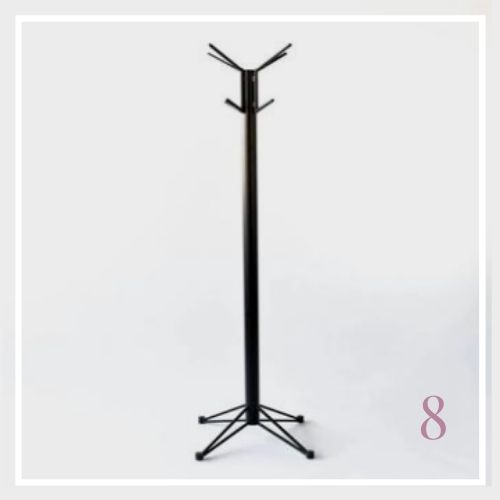 A Luxe Treatment, 24K Gold Facial
The gift of beauty is always a great choice, especially when it involves 24K GOLD. Bossgal Beauty Bar, a locally owned medical spa, has created a truly luxe treatment with their Golden Hour Facial. Using pieces of actual GOLD, this lavish treatment provides anti-aging and anti-inflammatory benefits. TELL ME MORE! It also includes dermaplaning, extractions and their signature jelly mask leaving skin refreshed and glowing. Price: $159.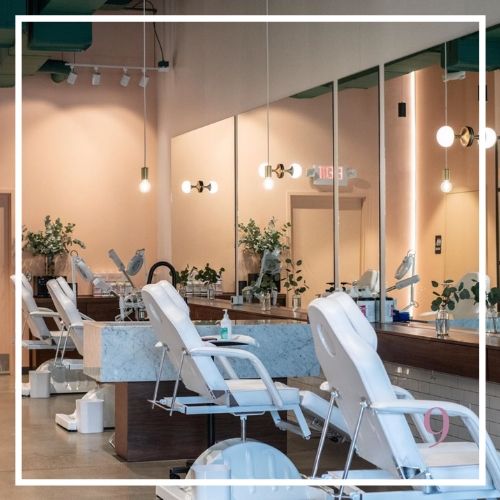 Fox Trim Wool Knot Wrap
Let's face it, we live in the Midwest, and with the temps we've been seeing we might be in for a long, cold winter (what's new?!). Keep your spouse/sister/mother/friend cozy AND chic in our favorite wrap from our friends at Rowe Boutique in the Short North. This Fox Trim Wrap conveniently comes in charcoal and black and we think both are winners! Price: $196.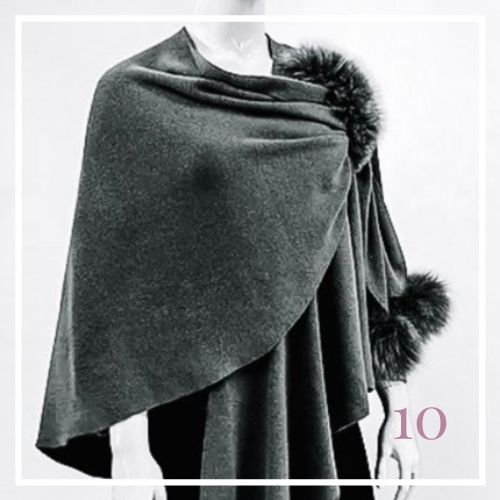 Give the gift of Wardrobe Therapy!
When you look good, you feel good, and we carry mental health around with us all day! Gift Cards can be used towards our services! Perfect for the fashion-loving woman or man in your life, or even for yourself.
Price: Varies || Link To Purchase.
Winter consulting, personal shopping and outfitting is here! We are currently booking through December. Start scheduling your appointments or learn more at: https://www.wardrobetherapyllc.com