There's one thing for certain…we love a good bag. From the duffle to the tote to the clutch to the backpack, we appreicate all the styles! With a turn of the season, we often find ourselves longing for a new handbag to carry all the things. Today, we are sharing our personal favorite bags!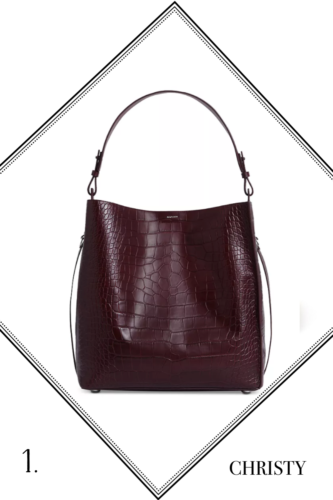 ALLSAINTS Polly Croc-Embossed Leather Tote, $398
Love this crocodile bordeaux tote by All Saints! The shape feels classic enough to be dressed up with a skirt and blazer, but the color and texture speaks to my everyday casual gal heart…imagine with jeans and cowboy boots plus a yummy camel sweater layered over a turtleneck. Swoon!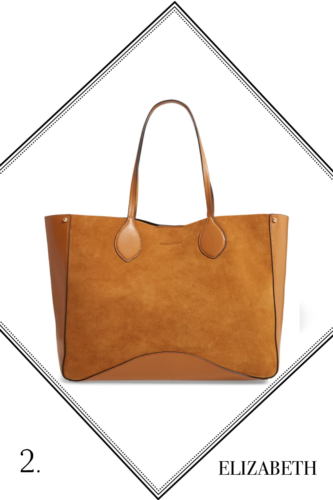 Rebecca Minkoff Pippa Leather Tote, $298
I'm adding a large tote back into my bag rotation. Of course, I'm always into suedes (it's the boho gal in me!). I love that it feels super chic and versatile for the working gal, but practical for my momma world too! AND, it's the yummy color we can't get enough of this season.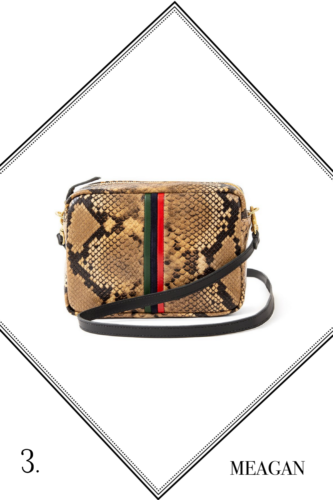 Claire V Midi Sac from Ladybird Boutique, $282
A small crossbody is my go-to style for a daily bag. And for Fall, I cannot get enough of the snakeskin print. It looks especially fresh on this Clare V.  bag with the preppy color blocking down the center. And its totally versatile! It can elevate a simple jeans and tee outfit as well as be the main accessory of a dressy head-to-to-black ensemble.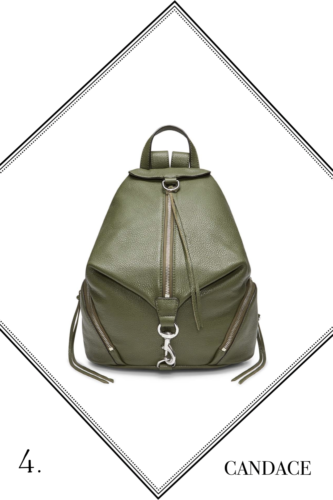 Rebecca Minkoff Julian Backpack, $298
For most of the Summer season, I carried a larger tote, which I loved. However, I was feeling like a little change was needed.  I opted for the ever classic, Julian Backpack from Rebecca Minkoff in this deep green color that is just perfect for the Fall season. I love that I can carry this piece on my back for day to day or I can simply utilize the top handle for a more polished/refined look.
Fall consulting, shopping and outfitting is officially underway! We are currently booking now through the end of October.To learn more about our services, visit us here:  https://www.wardrobetherapyllc.com