Well January has come and gone, and we have officially entered the month of love <3 Our team is back for our latest edition of "Team Insider" and this week we are showcasing our curated Valentine's Day looks! So whether you are staying in warm and cozy, or venturing out for a dinner with your love/family/gal pals, take a cue from us and be dressed to impress!
ELIZABETH 
Valentine's Day falls on a Monday this year, which means our family will head out for a family date night! I'm excited to eat something that isn't delivered by Door dash or made by moi! Can't wait to see where we end up! When we're out on the town and the kids are with us I like to be chic, but casual too. This top is perfect back to a flared denim, topped with a finishing coat and a go-to belt and boot!
CHRISTY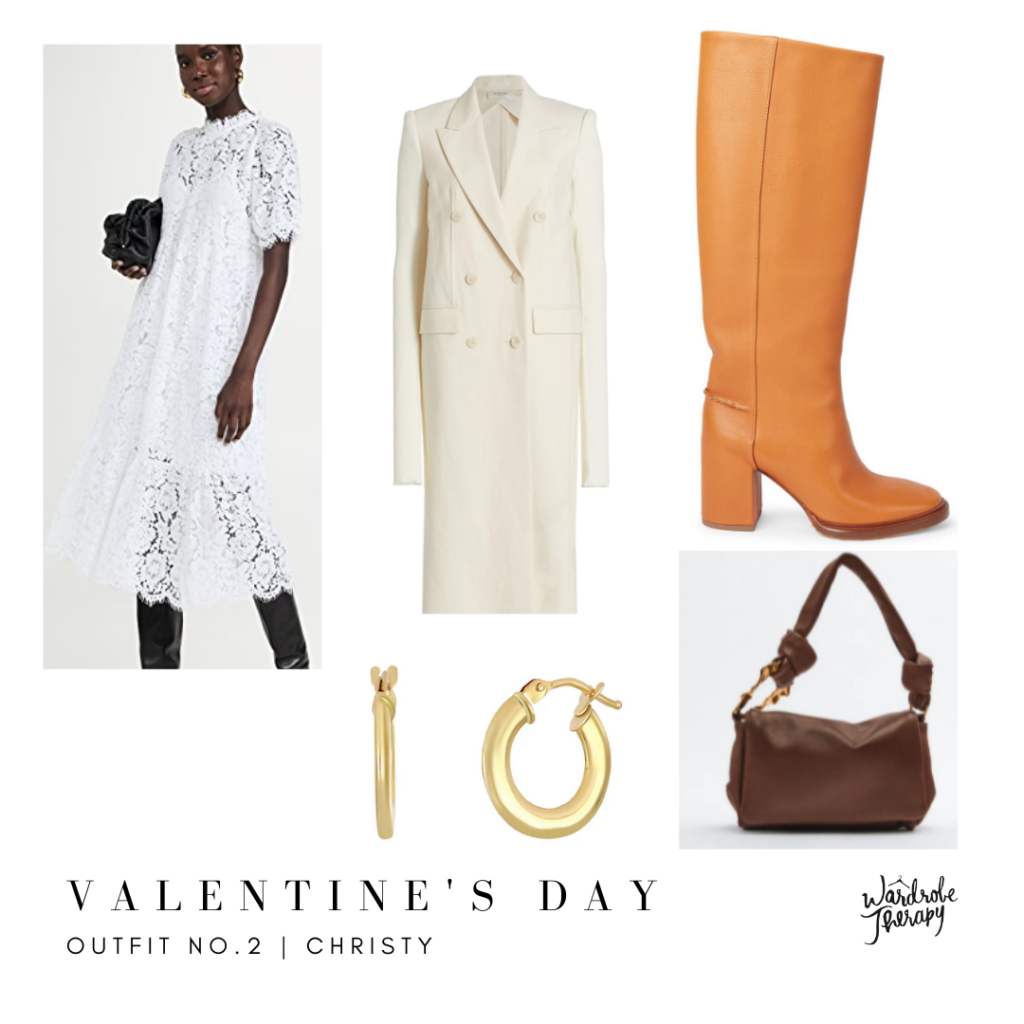 I love Valentine's Day–one of my favorite holidays! It's a great excuse to get dressed up, and I love going ultra-fem for this special day! The white lace dress is so me, and while I love the look of a tall black boot as it's styled online, I think pairing it with a lighter camel boot will soften the look to achieve a dreamy v-day vibe. The structure of the overcoat gives great juxtaposition to this feminine ensemble! I'll be venturing out to dinner with my husband and 3 littles in tow–wish us luck 😉
CANDACE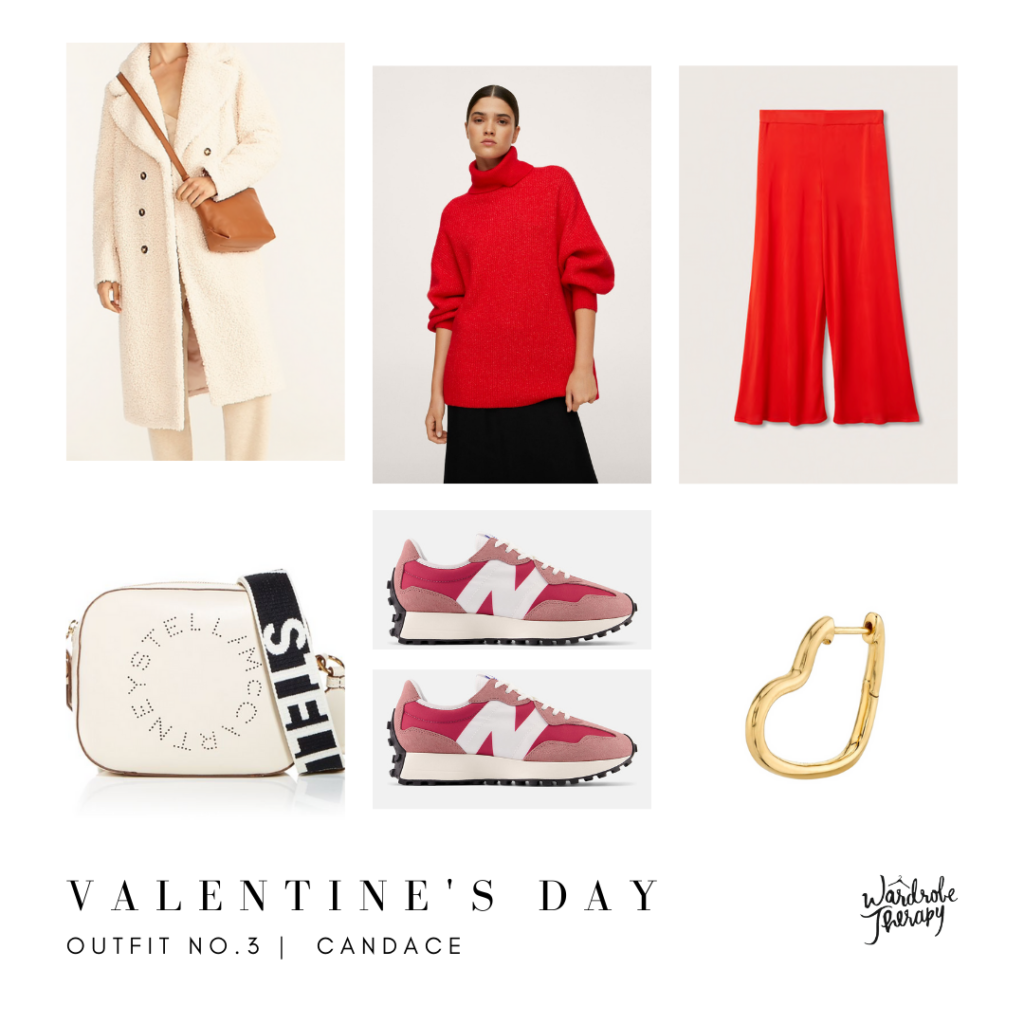 With Valentine's Day falling on a Monday, I'll be wearing a comfortable sporty look as I'll be doing closet consults that day and meeting Jason for a very casual dinner immediately following! I love how put together I feel in tonal knits. It's this perfect balance of polished and laidback. And I love that this one is festive for love day, yet something I will wear again and again!
MEAGAN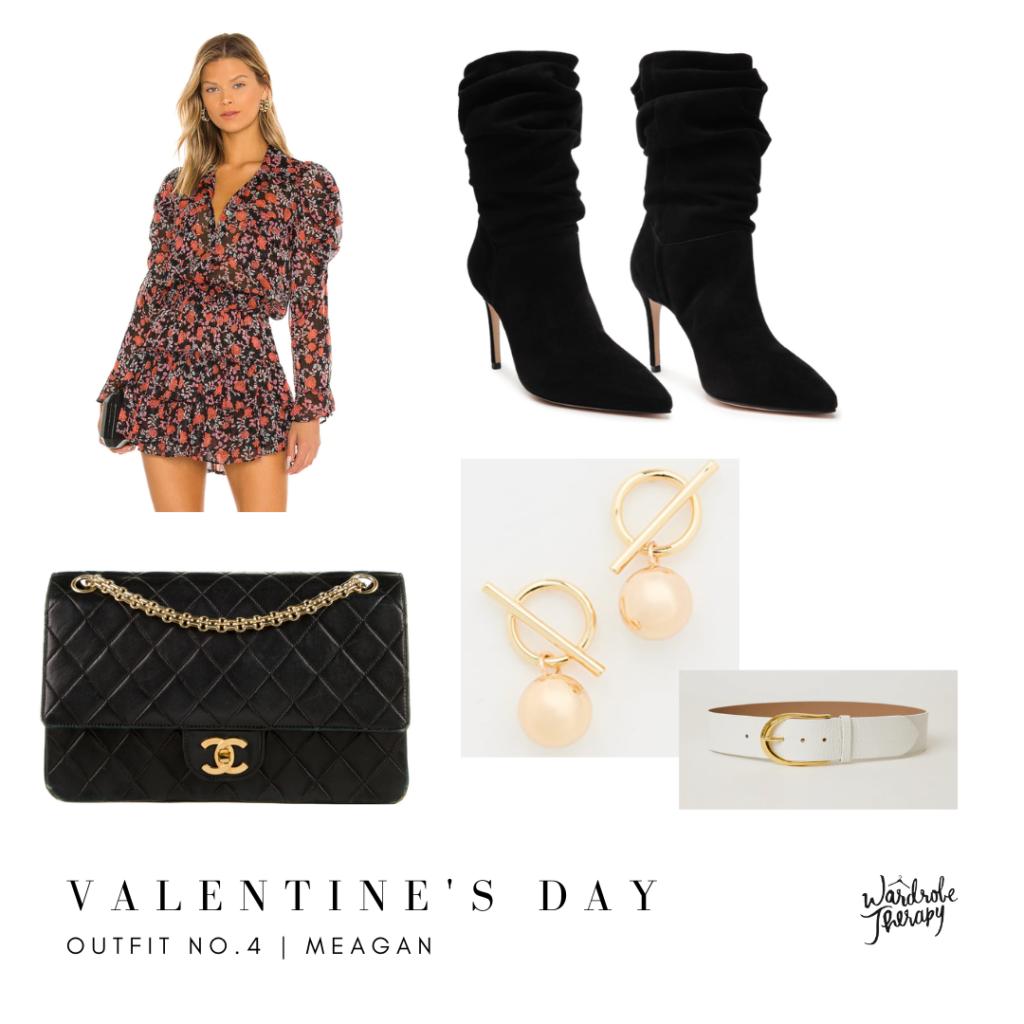 I'm looking forward to a Lobster Boil with my husband and a few other couples for Valentine's Day. We all agreed that even though we're in the comfort of the home, the dress code is cocktail attire for all! I'm excited to pull out a pretty little dress with my new favorite shoe – the slouchy boot.
BEN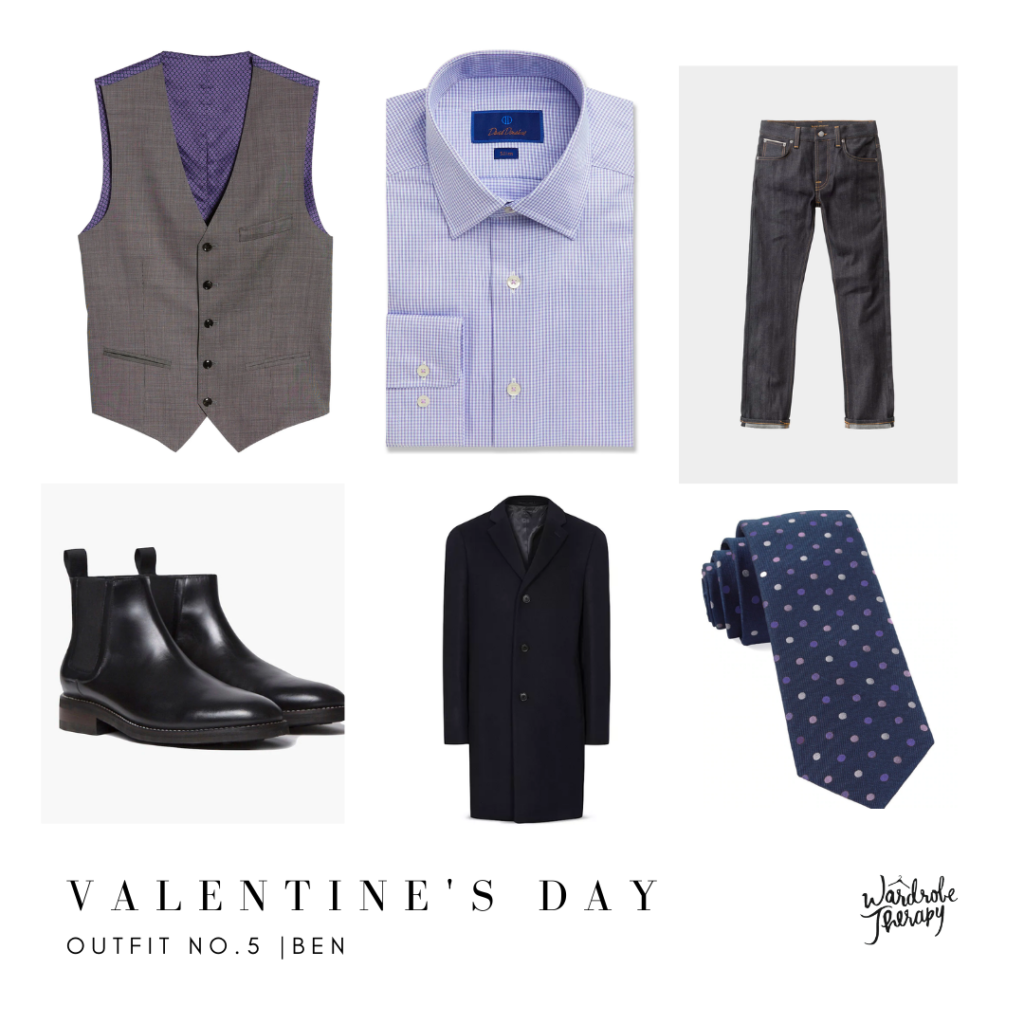 This is probably my signature-style look.  I love to dress up denim, especially with a suit vest; and Valentine's dinner with my husband is the perfect chance to do that.  In this look, the dark color of the denim paired with a lavender patterned shirt and navy/purple tie creates a great color story of lavender and navy, which is one of my favorite pairings.  I also enjoy the unexpected mixing of patterns when it comes to shirts and ties; and this particular one I often do myself! One of my go-to pieces this winter has been my overcoat, similar to this one from Reiss.  It completes the look with a bit of sophistication.
WHITNEY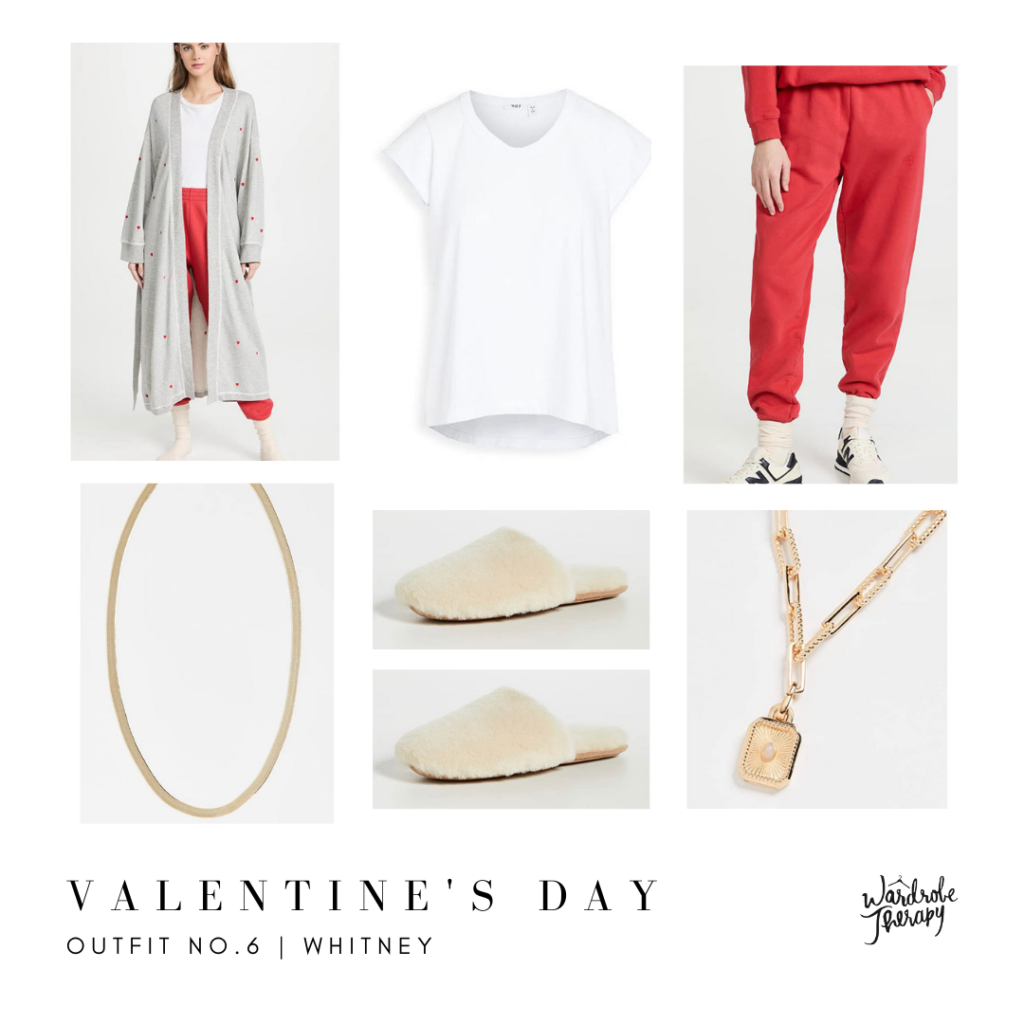 Valentine's Day is low key for us this year.  I'll be spending the evening with my daughter at home.  Our dinner will have a heart shaped theme and topped off with a pink dessert, of course.  When we're at home I like to stay comfortable, yet put together. The heart robe is the ultimate cozy piece paired with the red joggers and sherpa slippers. Pop on some finishing touches with my favorite layering necklaces and let the V-Day party begin!
Spring is around the corner…We are booking now!
Keep Making Everyday a Runway!
For content created on our website and social media, some links contain affiliate links which we earn a small commission from.