Going somewhere? Take us with you?! This week our stylists are packing our collective bag and including our jet-set styling hacks with all of you! Travel chic, travel often, travel wisely our fashionista friends!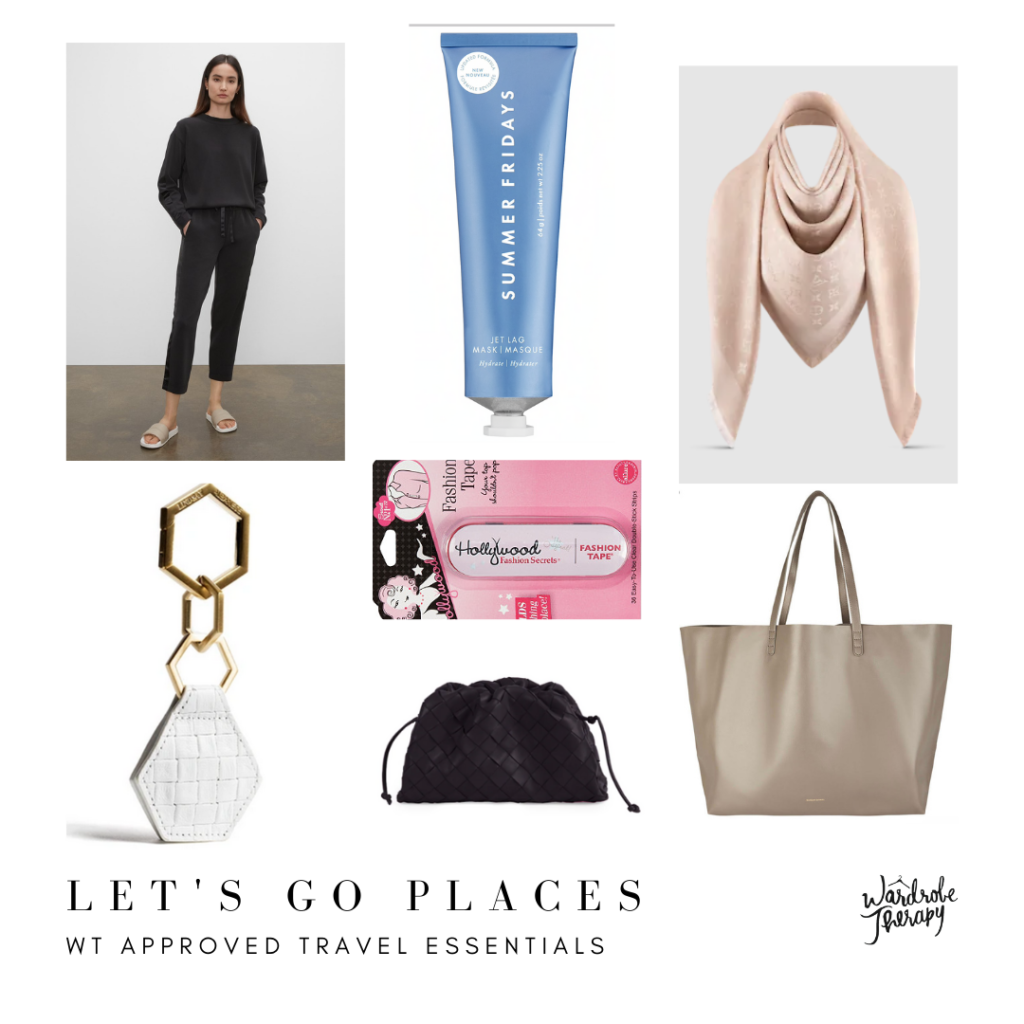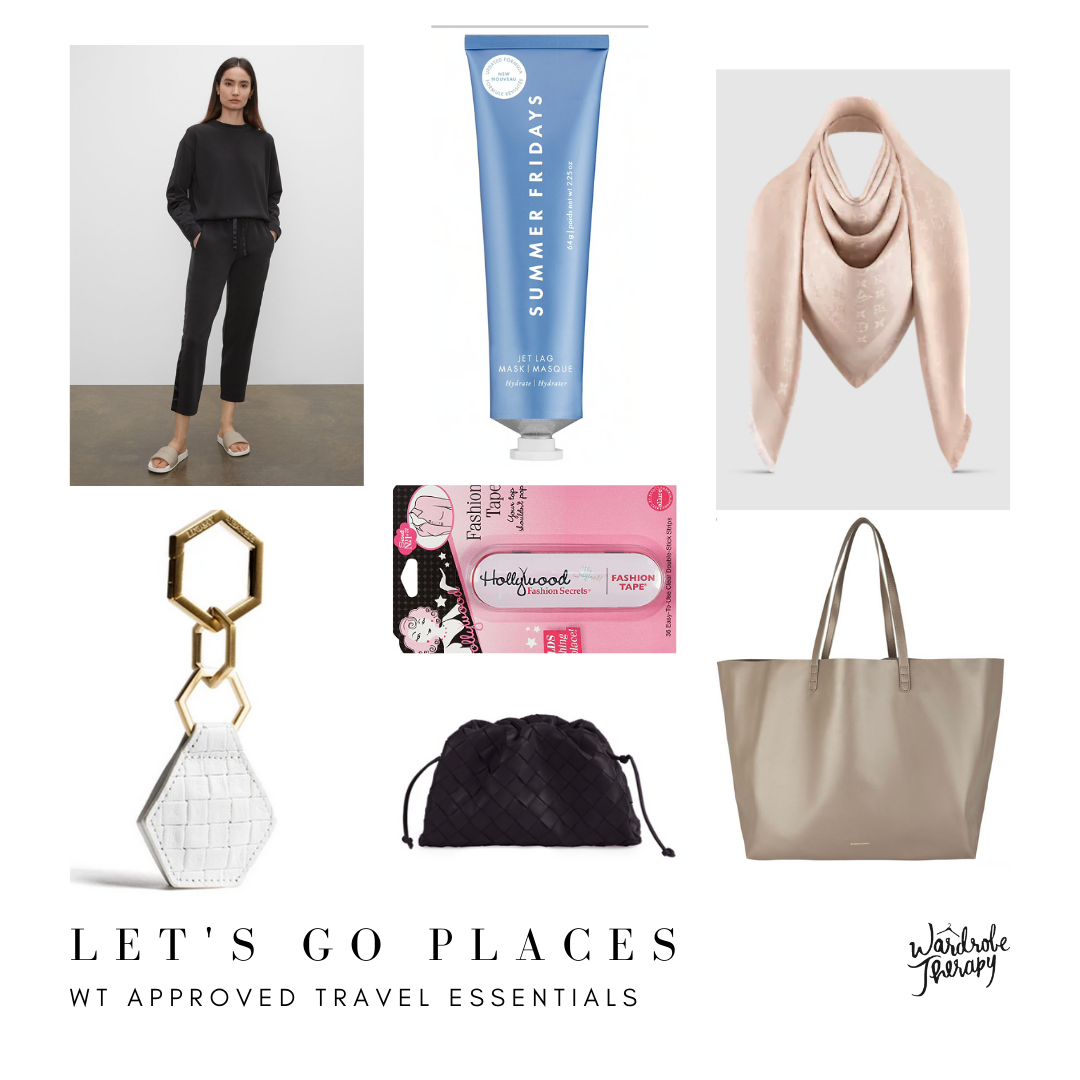 2 PIECE KNIT SET
Traveling cozy is always important, but we are encouraging you take things one step further…pack an extra 2 piece set in your carry on bag. With flight delays and cancellations, this will allow you to have one extra outfit on hand in the event your bag is late arriving. We encourage you do something a smidge more elevated so you feel comfortable wearing it all day if needed.
CREAM
According to our beauty loving friends, keeping your skin hydrated while traveling is one of the most important things you can do. We have come to love this heavy cream by Summer Fridays. You can use it a moisturizer while in flight and then as a mask when you get to your destination–double win!
WRAP
A wrap is one of our go-to travel essentials, and we love this option for everything from kicking an outfit up a notch to adding warmth on a cool night (or plane). It provides coverage to arms too–bonus. We could collect in every color, but we love this Ecru-hued number that will easily transition to warmer days ahead.
HAT HOLDER
Traveling with a sun hat can be such a hassle, right? Not anymore with the clever Hex Hat Clip! This stylish little clip attaches to the brim of your hat and hangs from your tote, leaving your hands free for check in and boarding.
FASHION TAPE & CLUTCH
Every stylist has her bag of tricks (no pun intended!!) and one of our favorite hacks when traveling is advising our clients to pack their favorite clutch within their tote. This fabulous Bottega Veneta pouch is so chic yet versatile as it comes with a strap but is dainty enough to be carried by hand for evening. And what's inside THAT bag of tricks? Fashion tape of course, just in case a wardrobe emergency should occur 🙂
TOTE 
This oversized tote is the ultimate weekend getaway bag! From the buttery leather to the neutral grey color, we're fawning over it's ultra versatile look. The grey is a great alternative to your everyday black or brown and is sure to be the polished finishing touch your travel attire needs.  Double duty: after your fun weekend, pop your laptop in and voila! a chic work bag!
Spring is around the corner…We are booking now!
Keep Making Everyday a Runway!
For content created on our website and social media, some links contain affiliate links which we earn a small commission from.