We love this time of year…and to no surprise, we followed right in line with our top 10 Fall trends…Think leopard, western and mules!
On-trend shoes make an outfit instantly updated, which makes us feel CHIC. We have lots of guys mention that their wives/gals have TOO many shoes. We have NEVER heard of such a thing. In fact, we feel the exact opposite. So we each chose our Favorite Boot, Favorite Heel, Favorite Mule/Slide and Favorite Sneaker. Because after all, it's all about the shoes.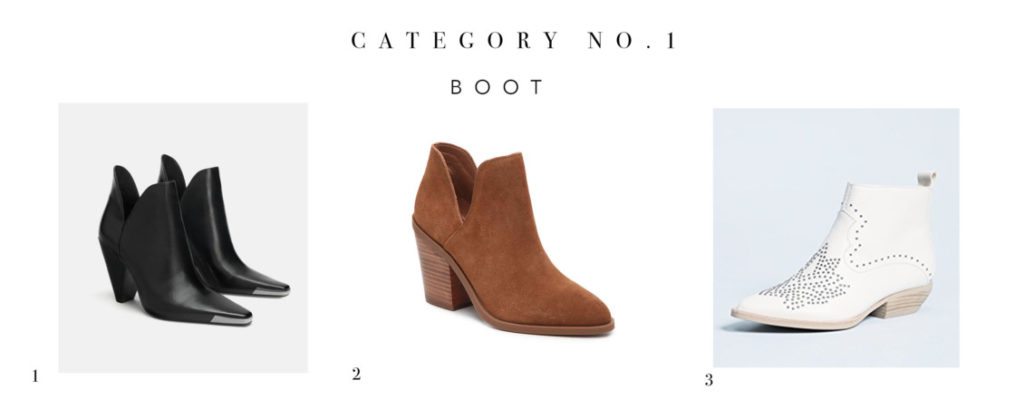 1. This western inspired boot is a bit more polished so you can easily pair with dresses, but it also pairs with denim nicely too! ZARA Ankle Boots; $79.
2. A classic suede ankle boot with just a twist! Love the cutout and how it adds a layer of interest. Also, this boot is giving us a touch of that Western vibe. Clearly, we love this season's western trend! Steve Madden Aker Bootie; $79.99.
3. Loving the western trend, and love that this boot combines that with the white shoe trend!!  Dolce Vita Uma Western Booties;$200.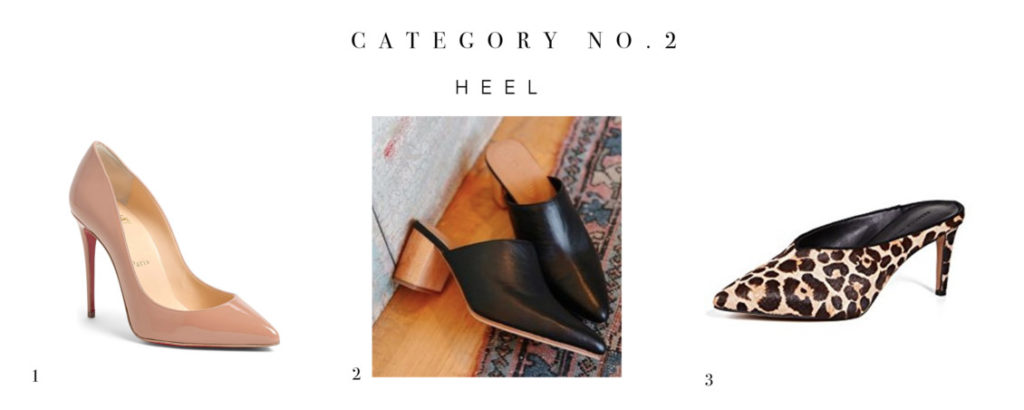 1.  A good nude pump is just one of those things that every gal needs in her wardrobe! This heel is perfect day or night. Also, your legs will look amazingly long!  Christian Louboutin Pigalle Follies; $675.
2. We love a chunky heel and still living for the mule. This Mule slide can be worn casually with denim or dressed up with a floral maxi dress and blazer! James Smith Heeled Mule via Ladybird Fashion ;inquiry at Ladybird for pricing.
3. Loving this slide. It's so easy and so chic. It can instantly make your denim dressy and your jogger super chic. Rebecca Minkoff Gabien Pointed Mules;$178.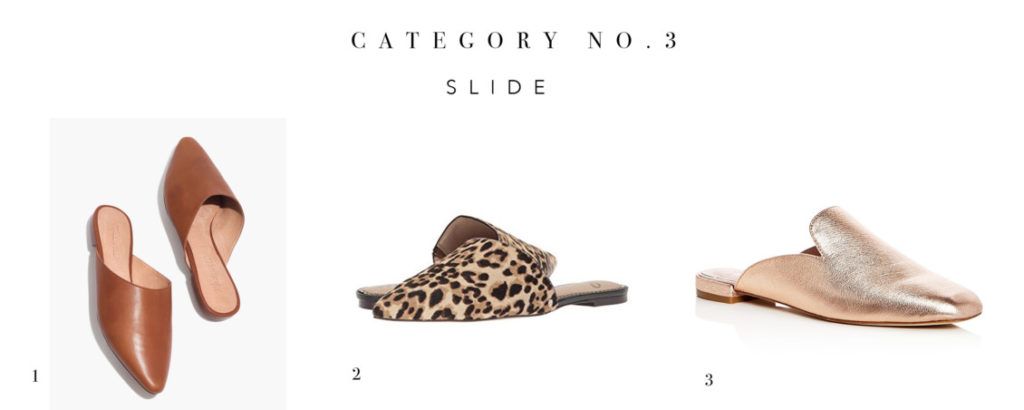 1. An everyday mule in a perfectly rich shade of cognac? Ahh, yes please. Also, not to mention we love how Madewell leather wears. It just gets better with every wear! Madewell Remi Mule; $88.
2. This leopard slide is perfect for Fall. Loving how fresh this print feels, especially in this modern shoe! Sam Edelman Rumi Mule; $89.99
3. This is such a neutral and just might be worn with everything we own. Surprise, surprise. Joie Jadzia Loafer Mules; $159.60.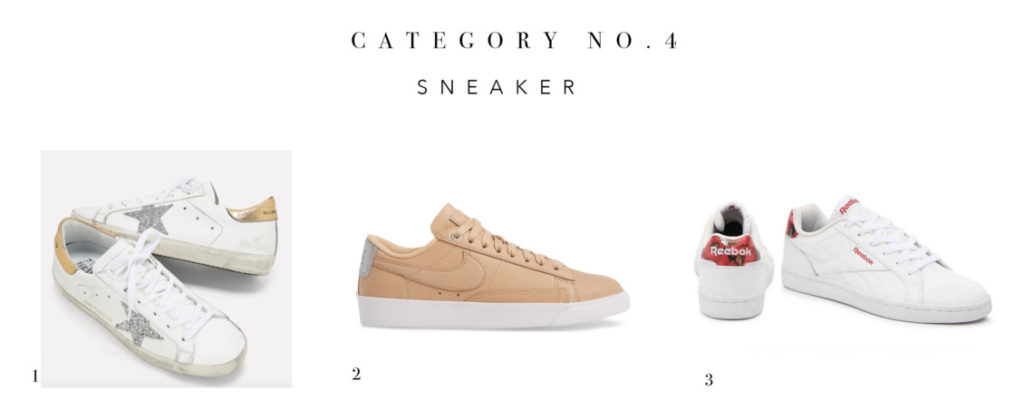 1. These sneakers truly make any casual outfit lovely. truly lovely. and we think sneakers are no longer trendy…so it's right to invest, correct? GoldenGoose Sneaker; $515.
2. A touch of vintage flare combined with a touch of modernity! This sneaker is perfect for that classic chic gal. From style to color, this sneaker is a showstopper in its own way!  Nike Blazer Low Top Sneaker; $95.
3. Coined the "dad sneaker", this classic shoe has made a huge comeback.  This pop of red is fun and one of our favorite colors for the season. Win win. Reebok Royal Complete Sneaker; $49.98.

Fall has hit the stores! To learn more about our Personal Shopping, Wardrobe Consulting, and Outfitting Services, visit us here:  https://www.wardrobetherapyllc.com