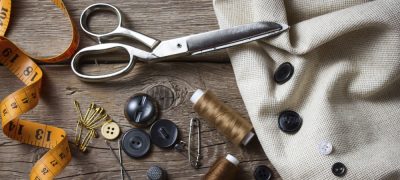 We love giving a quick run-down of some of our favorite go-to's for all things repair/cleaning and alterations, and of COURSE…. FASHION!!  We are weekly in and out of our favorite stores, alterations locations, and dry cleaners, because clothing needs adjusting! Things aren't always right the first time. A hem needs to happen or a sleeve shortened. And we are monthly in and out of shoe repair shops. We encourage our clients to fix the beauties that live in their wardrobe. And we have the resources to share!
Alterations:
This category hadn't changed in years, until recently when we lost our beloved Nina, from Alterations by Nina. While we have others we adore, we will greatly miss this lady and her beautiful work she provided our clients for many years.  However, we are learning new favorites to add to our list!!
Rockwood Cleaners: Linda
1374 E Johnstown Rd, Gahanna, OH 43230 (right next to The Barn in Gahanna)
Linda has worked with us for many years.. and is always our go-to for our clients in the New Albany/Gahanna/Blacklick. She can turn alteration items relatively quickly (1 week, sometimes more, sometimes less) and does it right the first time.
Luba is incredible. She has a quick turnaround and her attention to detail is highly noted. Plus, she's reasonable.
Jin is located in Grandview and has quite the following. We like the fact that she's quick and does a good job on a whim. She's honest and will only help, if she can. We appreciate that.
Dry Cleaning:
Every part of town has their most cherished dry cleaner. We do too. While so many offer the ability to pick up, or drop off on a weekly basis, which is a time saver for all.
This dry cleaner has been an emerging leader in the dry cleaning arena in Central Ohio because of their customer care. They are prompt, clean, and clients can expect for their garments to come back in the same condition, as when they arrived (only cleaner!)
How can you go wrong when choosing this 80+ year old cleaner? They are constantly changing and adding services that keep them at the top (in our humble opinion). Our clients can't agree more!
Shoe Repair:
The one place that we always look to first when saving a FABULOUS pair of shoes/boots; Shoe repair. Can the soles be repaired? Can the heel be fixed? Can they clean the leather to look like new? Shoe repairs help us all save lots of $$$. I've re-done my brown knee high boots that cost me a pretty penny about 4 times. No joke. And I'm always asked where I purchased the boots (still, even though they're 10+ years old).
We love Dr. Shoe. They can make your designer heels, loafers, boots, sandals, etc. look like new. Seriously. Louboutins that need red backing to match the sole? No problem. Gucci's that need to look new? Yes. This man is good. If you're not near Worthington, we get it. But it worth the drive.
For non-designer items and quick touch ups, we do recommend trying Grandview Shoe repair out. They are super personable and can really do most anything, cleaning, shoe repair, heels, etc. And it won't cost you too much while doing so. Need a hole added to your favorite belt? They'll do it.
AND…. a Quick Go-To List of some of favorite GO-TO STORES!!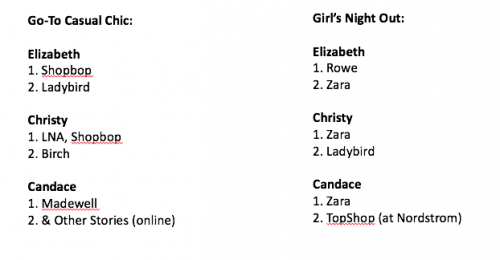 Share some of your favorites with us! We are always adding to our list… and would love to see what local businesses have done to keep your fashions fabulous!
Beat the heat with us! Summer consulting, personal shopping and outfitting is here! To learn more about our Personal Shopping, Wardrobe Consulting, and Outfitting Services, visit us here:  https://www.wardrobetherapyllc.com