Our final trend from our Fall 2021 Trend Booklet is here and it's one that our team ALWAYS loves to discuss. Leather & Fur!! Because really, aren't there so many good fur & leather pieces out there? And before anyone gets excited, we can find many options that are FAUX!! Vegan, Synthetic, Pile Fibres, Cowhide… whatever suits your fancy!
Next week, look for our Holiday promotion kicking off on BLACK FRIDAY!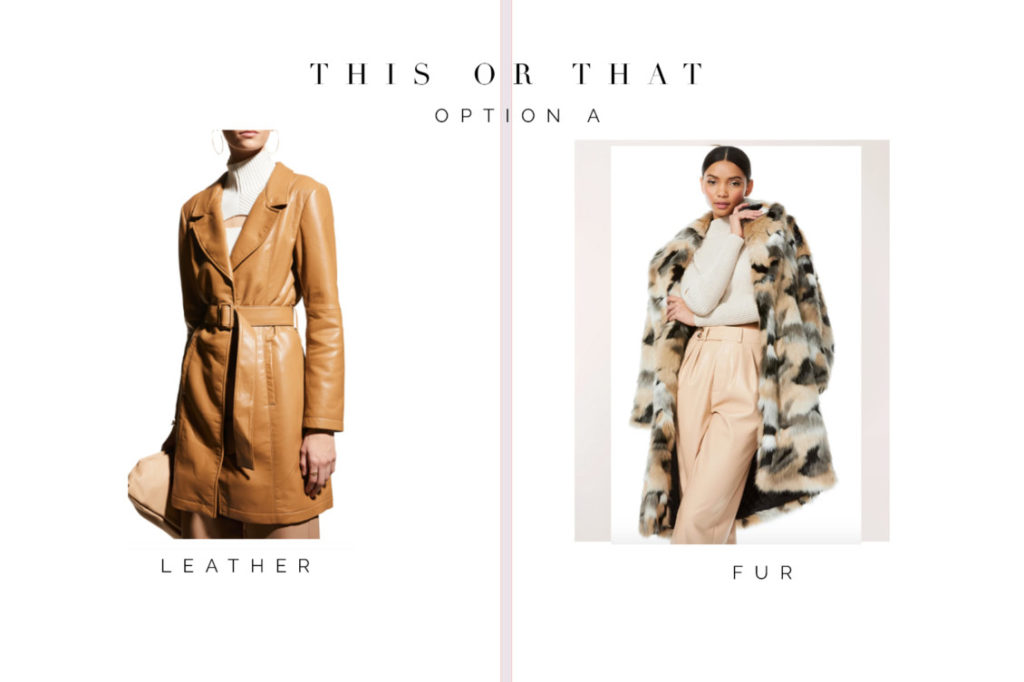 THIS: Love this recycled leather trench. It's for the classic archives. Feels vintage, but all of the sophistication for wearing from day to night. The right amount of layering makes this leather coat perfect to wear for Fall to Winter and then back around to Spring. If you live in warmer climates you can wear the entire winter season!
THAT: We love faux fur! This Alice + Olivia fur packs so much stylish punch (and warmth!) In the Midwest, we need that and this length is perfect for dresses AND denim!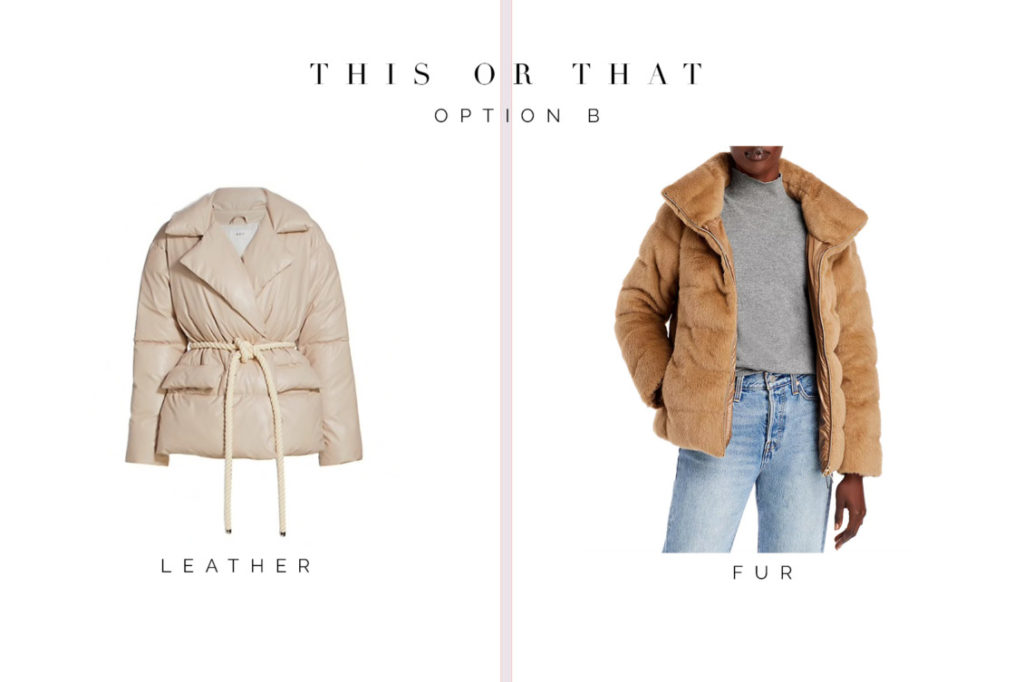 THIS: If you really want to stay warm this winter, opt for the (faux) leather puffer. The fabrication is wind and water resistant, so you can stay extra toasty on those cold winter days.
THAT: This faux fur puffer coat is the perfect blend of sporty and chic, so it can easily work for both day and evening outfitting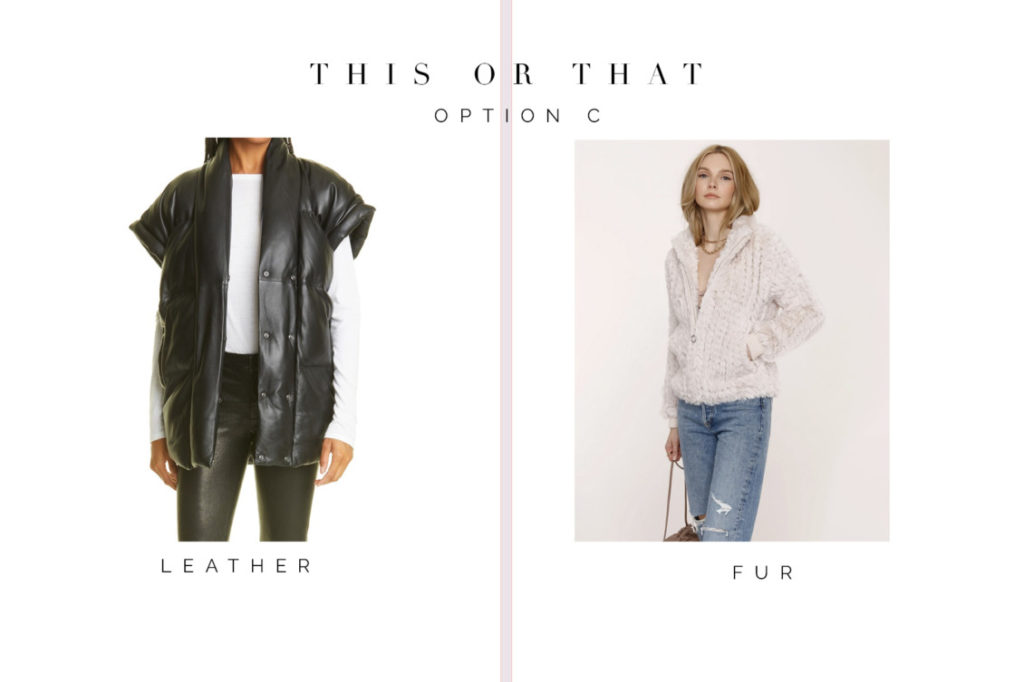 THIS:  If you want to add a little extra fashion with your leather piece, try this sleeveless leather puffer from Frame. Paired with a monochromatic look, this vest is the chic you need this season!
THAT: This faux fur jacket from our gals at Rowe, is a great way to dress up any casual look; and also versatile to add some extra texture to an evening look.
2021 is coming to a close! To schedule your appointment or to learn more about our Personal Shopping, Wardrobe Consulting, and Outfitting services, visit us here: 
https://www.wardrobetherapyllc.com
For content created on our website and social media, some links contain affiliate links which we earn a small commission from.