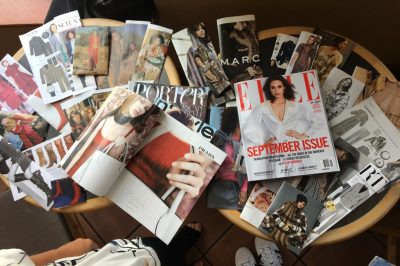 AAAH! The weather this week is cooling in the Midwest.. which makes everyone begin dreaming of their Fall Wardrobe. The September Issues have been delivered, and our female clients are already chatting away about the various trends they are LOVING. And we couldn't be anymore smitten. RED is THE color of the season. Suits aren't just for the office and Sheer fabrications aren't just for lingerie.  Continue on for more…
1. RED
Head-to-Toe Red. Pair a red top back to a fabulous red trouser pant. Monochromatic too much? Try a pop of red in your accessories. (Red Boot, Red Overcoat, Red Lip)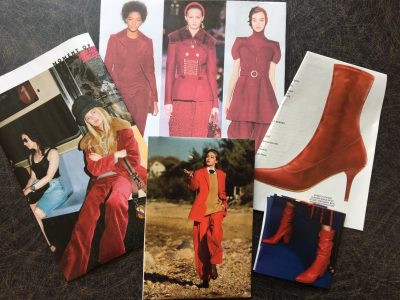 2. PANTSUITS!
Borrow from your Grandfather, for real. Do the classic pantsuit in a solid color or get bonus points by finding one in a houndstooth or plaid. Want to change it up?  Leave the matching pant at home, and try the blazer with the perfect high-rise straight denim and sheer blouse.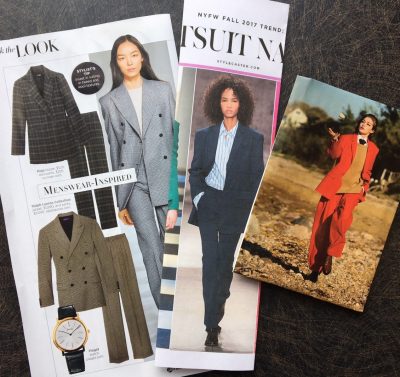 3. CORDUROY IS BACK!
You've done it once (circa 70's or early 90's), don't be afraid to do it again! We were inspired by the tobacco suit versions shown below.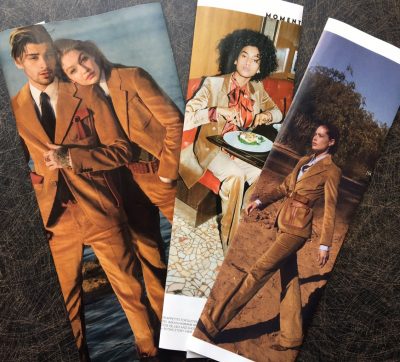 4. FALL FLORALS
The brighter the floral the better. Usually designed on a dark fabrication to make the floral print pop. So Avant Garde. Accessories such as bags, jewelry and shoes can be an equal opportunity player on this trend.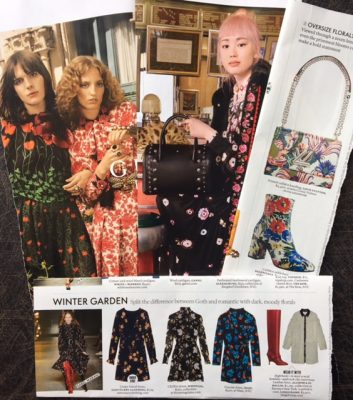 5. SLOUCHY BOOT
From Saint Laurent, Stuart Weitzman, Gianvito Rossi to Michael Kors. These styles were everywhere for Fall 2017.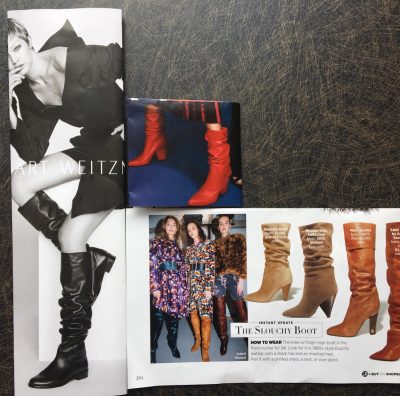 6. SHEARLING
We love the chic vibe this texture brings to the fall outfit. Dress it up with your floral dress and slouchy boots or style more casual with your denim and graphic tee.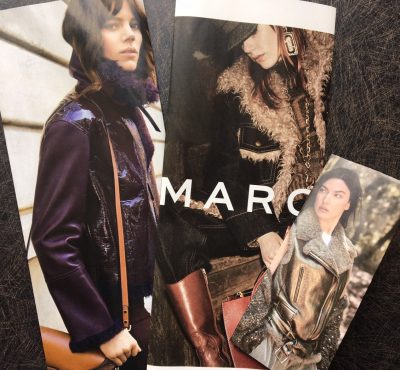 7. SHEER FABRICATIONS
The femininity is what we're loving. The "wear with all" piece of the season. i.e. Pantsuit, Shearling, Dresses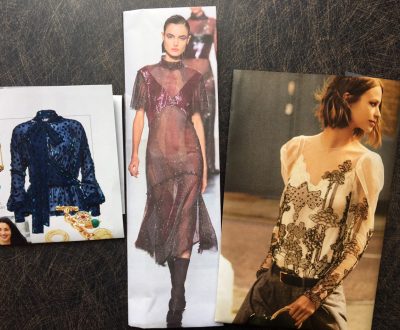 8. METALLICS
Either gold or silver. We're seeing in lame, leather, cottons and wools.  Tops, midi skirts, pants, jackets and jewels!  Day or night, let these beauties shine on!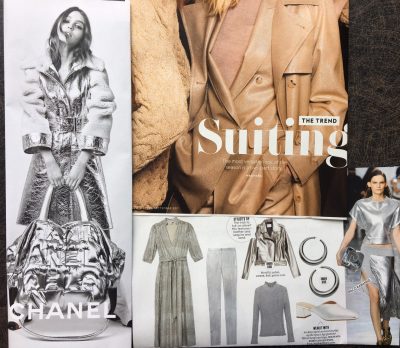 9.  PLAIDS/PATTERNS/TEXTURE
Pick your pattern according to the decade you adore.
50's: Houndstooth
70's: Plaid
90's: Put it all Together=Ralph Lauren Chic.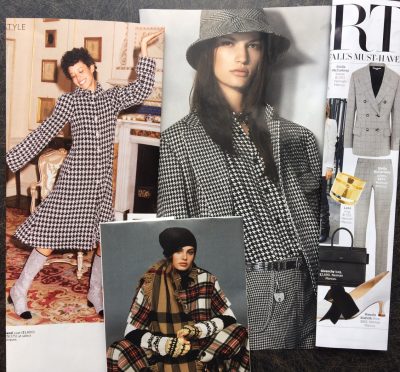 10.  SLOGAN TEES
Designers took to the runway to get their social  standpoint heard. It's not just sayings either. Concert tees, graphics and everything in-between are EVERYWHERE!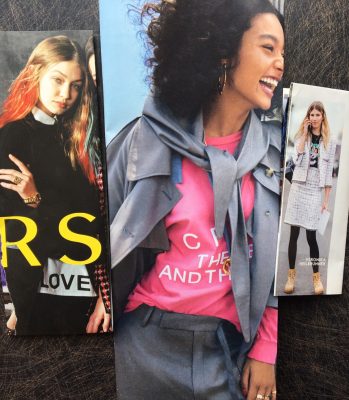 Step into Fall looking and feeling fresh! Contact our team to learn more about our Wardrobe Consulting, Personal Shopping, and Outfitting Services. Visit https://www.wardrobetherapyllc.com We're Social! Follow along for the latest on our team, our work, and our inspirations! Instagram Facebook