Continuing our weekly countdown of the Top 10 Fall Trends, the #5 Fall Trend:  Capes & Ponchos!
The cape/poncho is back on the agenda and is promised to be one of the biggest trends of Fall 2010!  Whether it is a tiny and tailored style or big and dramatic, this elegant trend can be a wearable attire for our fashionistas of every age.  The cape/poncho trend gives an opportunity to make a great statement by selecting a style that reflects your individual fashion personality.  For those who want to create a flattering silhouette while rocking this trend, pair it with skinny pants/jeans, pencil skirt or a fitted dress.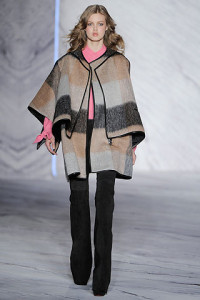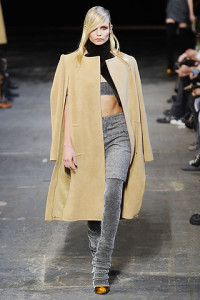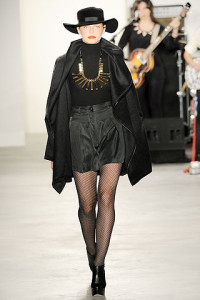 Keep Making Everyday a Runway!
Olga
**Continue to follow-us on Facebook and Twitter!