Continuing our weekly countdown of the Top 10 Fall Trends, the #7 Fall Trend: Metallics!
Yes ladies, metallics are in for Fall 2010! This trend is no longer considered too flashy for a normal, everyday look, it is now rather measured to be one of the most prominent fabric trends of the season.  We love that this sparkly and shiny look can be found in so many styles of clothing from dresses to skirts to pants.  Metallic garments appear as if they were applied in liquid form to bodies, helping our fashionista feel more confident in her body. This promising trend that was spotted on runways will spice up your fall wardrobe by adding more glam and glitz to your individual style.  One key piece of advice to remember, go basic with the rest of the outfit to let this trend shine!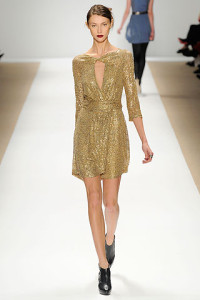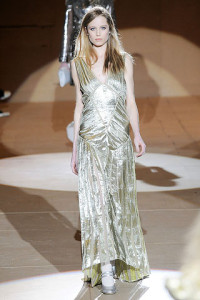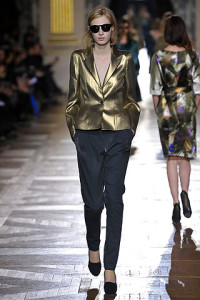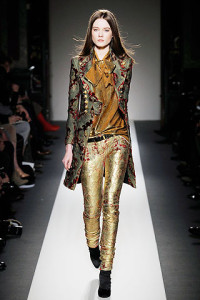 Keep Making Everyday a Runway!
Olga
**Continue to follow-us on Facebook and Twitter! Fall 2010 Newsletter coming soon!
Sign-up today!